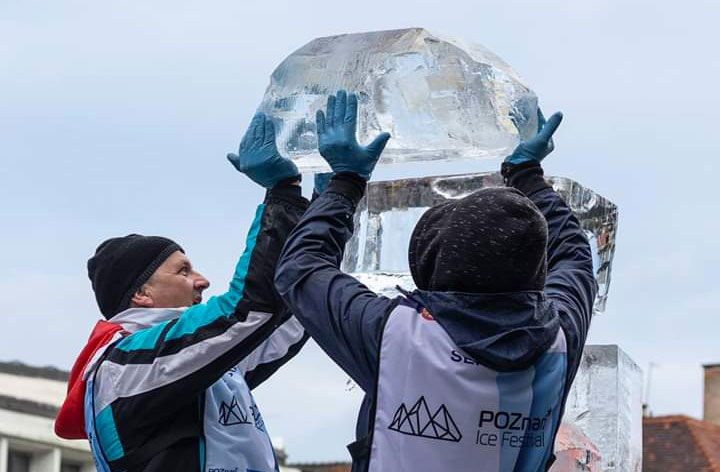 Matter to… sculpt
Competitions allow artists to challenge themselves and create uniquely incredible masterpieces.
Discover this unique world thanks to our ice sculptor Nenad Klajic.
Do you enjoy taking part in competitions and ice sculpture championships on a regular basis?
Yes, of course. I love them. By now, I have gained a certain notoriety that leads competition organisers to invite me to their events on a regular basis. For example, last December I took part in the seventh International Ice Sculpture Festival in Poznań (Poland). It is the biggest ice sculpture festival in Europe. I came second with my sculpture 'Lion King'. These competitions enable me to satisfy my need to tackle and overcome challenges! I also enjoy the chance to meet other artists from around the world.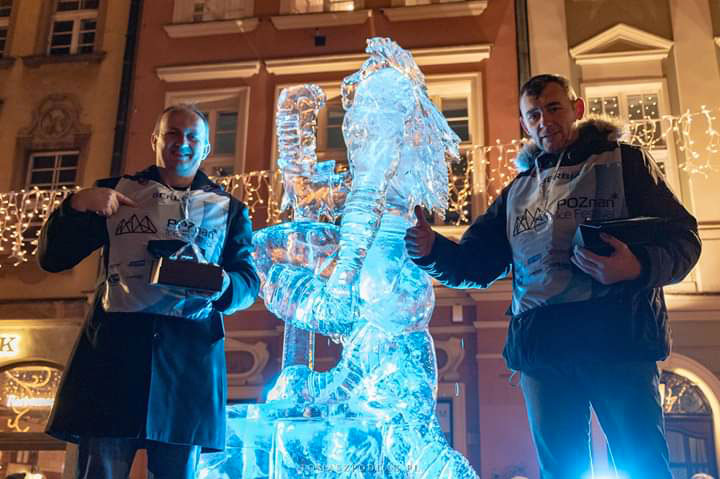 What takes place at an ice sculpture competition?
Themes are often open. Generally, everybody has the same amount of ice to start with. The more ice we use in our work, the more points we earn.
The Poznań Festival was held over two consecutive days with a speed event and a free-style event. In the competition, there were 12 teams of two people. It's important to work as a pair so you can move and carry around very heavy blocks of ice, especially when we have to stick the blocks together before sculpting them.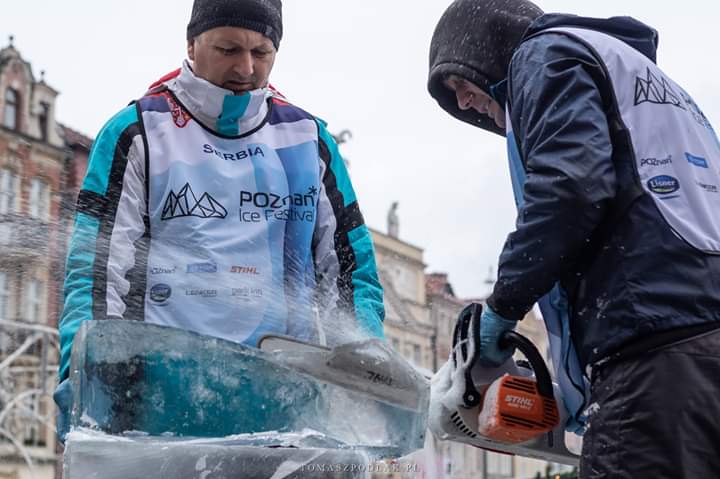 Stick the blocks together? Could you tell us a little more about the steps involved in making an ice sculpture?
First of all, you have to draw the design you want to sculpt in detail. This drawing is traced onto a transparent medium then projected so it appears full size. This enables you to calculate how much ice is needed for the sculpture.
The blocks of ice are then assembled and stuck together. Then sculpting can begin. In competition, for a sculpture that's 2.5m high for example, I can sculpt for nearly eight hours in a row!
Where are ice sculpting competitions held?
I lived in Serbia for a long time and I know the European competition circuit quite well, especially in Poznań, Poland. The most famous competitions are held in Alaska (Fairbanks), Canada (Ottawa), Russia, China (Harbin) and Japan. France remains a little behind in this regard, despite the organisation of the International Ice and Snow Sculpting Competition in Valloire!
To give you an idea, in Alaska the world championships take place in an environment where temperatures are around -45° Celsius. It takes some getting used to! Fortunately, the cold doesn't bother me anymore.
And what do you think about ice sculpting at Crystal Group?
I've yet to be disappointed! I work for a beautiful company whose technical and artistic director is unrivalled when it comes to ice sculpting. Michel Amann has won several championships. In 2000 and 2002, he was crowned world champion in ice sculpture, first in Fairbanks, Alaska and then in Graz, Austria (in the figurative-multi block category). The same year (2002), along with Patrick Roger de Campagnolle he won the silver medal at the Olympic Games (Salt Lake City) in the ice sculpting category; an unofficial discipline at the artistic and cultural festival that takes place as part of the Olympics. In short, at Crystal Group, ice sculpting is part of our DNA!