Matter to… create
What did you do before joining Crystal Group in June 2018?
I worked as a self-employed welder for almost 20 years. I have my own workshop at home and I managed to establish a very nice customer base, including caterers Potel et Chabot, Fauchon and the chef Pierre Hermé.
Working for myself, I particularly enjoyed being able to leave my studio, meet my clients and set up projects. I forced myself to never spend more than three days locked up in my workshop. At that time, my work revolved around the culinary arts, creating champagne buckets, for example.
Yet after 20 years, the bureaucracy tired me out. I decided to change my life and integrate a new structure into it.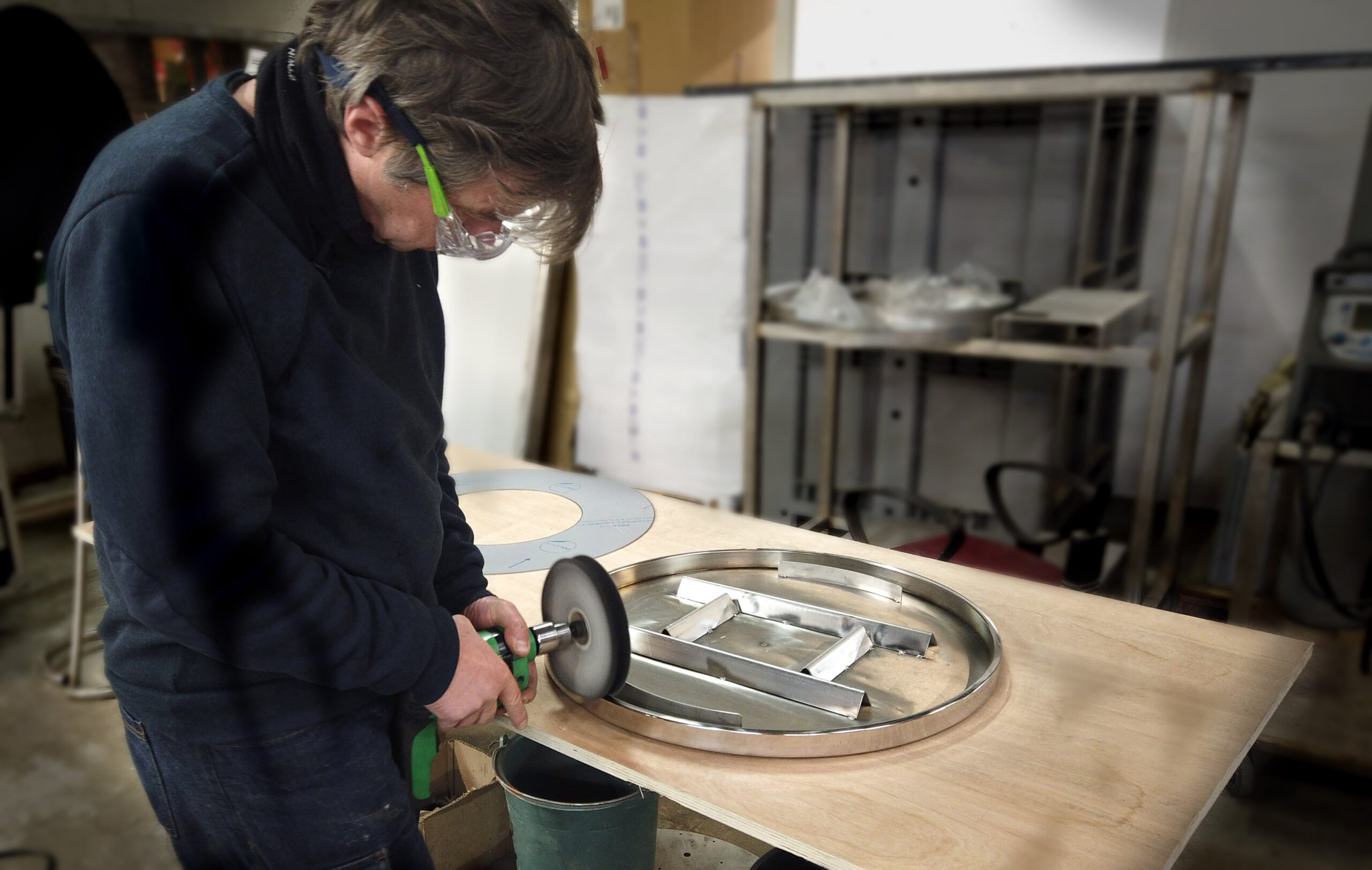 And you chose Crystal Group!
Yes, without hesitation. Crystal Group allows me to work on a multitude of projects. I hate routine. I had to find a company that would enable me to feel challenged on a regular basis. And I didn't make a mistake!
What is your role at Crystal Group?
Naturally, I work as a welder, just as I was already doing independently beforehand. I transform stainless steel into monumental sculpture frames, fountain structures, water tanks, scaffolding, trays for pieces of ice… When I am called upon for a project, I try to draw on all my expertise and experience. I appreciate being able to think upstream about particular issues and, at Crystal Group, we have plenty of opportunity to do so! Each project is different, which makes us take our ideas to the next level every time. It's about always questioning yourself and being very responsive. My 20 years of self-employed experience allows me to be a regular creative force.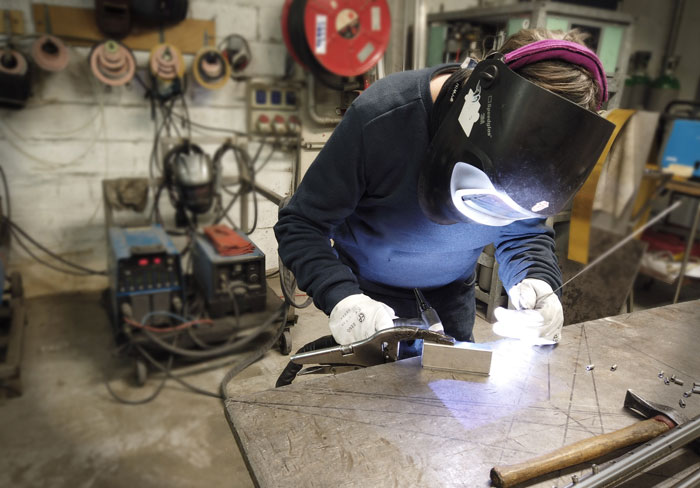 Since your arrival, what are the projects that you have most enjoyed working on?
I especially enjoyed creating producing the stainless steel frame for the huge bears that formed part of the Christmas decorations for the George V hotel in Paris. A very nice project, which, once again, required responsiveness. The metal frame was divided into three parts and, once reassembled, the sculpture measured more than four metres in height.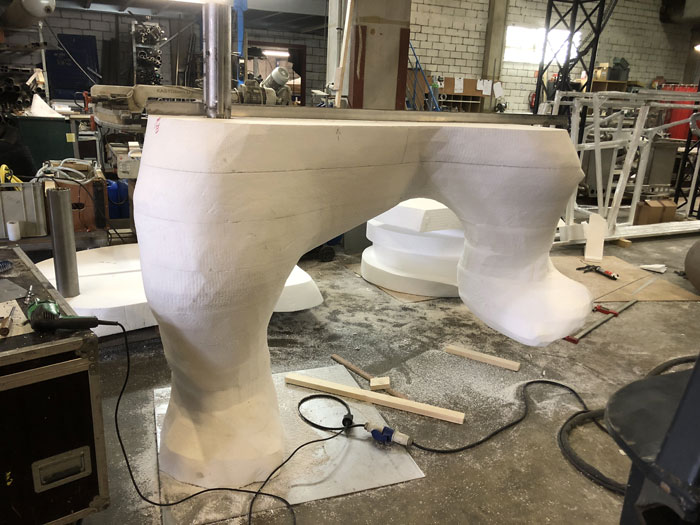 The Pixel Fall Swing, created for the Lancôme launch party, was also a brilliant challenge to take on. The initial proposal involved building the swing out of wood. I suggested to Michel Amann that we try using stainless steel for the project. The effect was very convincing!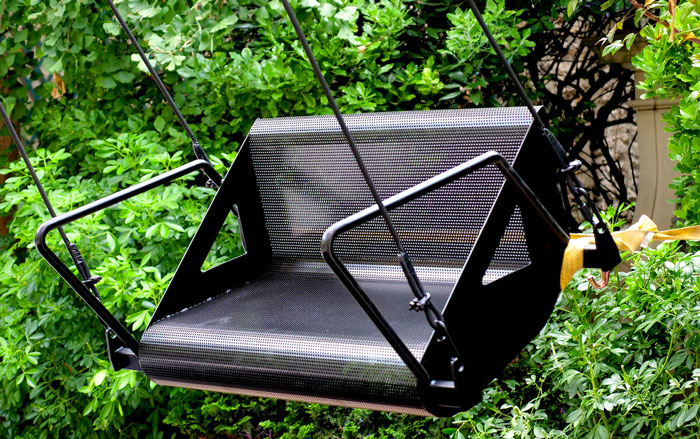 You are a true artist!
It has been said! But I prefer to call myself a craftsman. I recognise myself more in this description. It is a question of understanding perfectly one's material and tools; inspiration then comes from the life which surrounds us: a scene in a film, the décor of a restaurant, a photo in a magazine… At the beginning of my career, I had the good fortune of working with my parents for a while and having former welders, who were professional and experienced, sharing their techniques and expertise with me.
Une idée de projet ? N'hésitez pas à venir nous en parler !