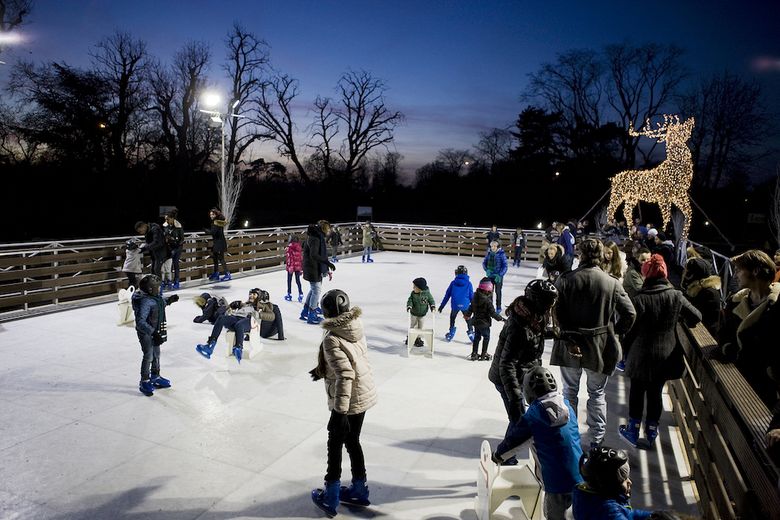 Ice rink in a clearing at the zoo
As part of its Christmas events, the Paris Zoological Park launched a call for tenders for the rental and operation of an artificial ice rink. Crystal Group's submission was accepted.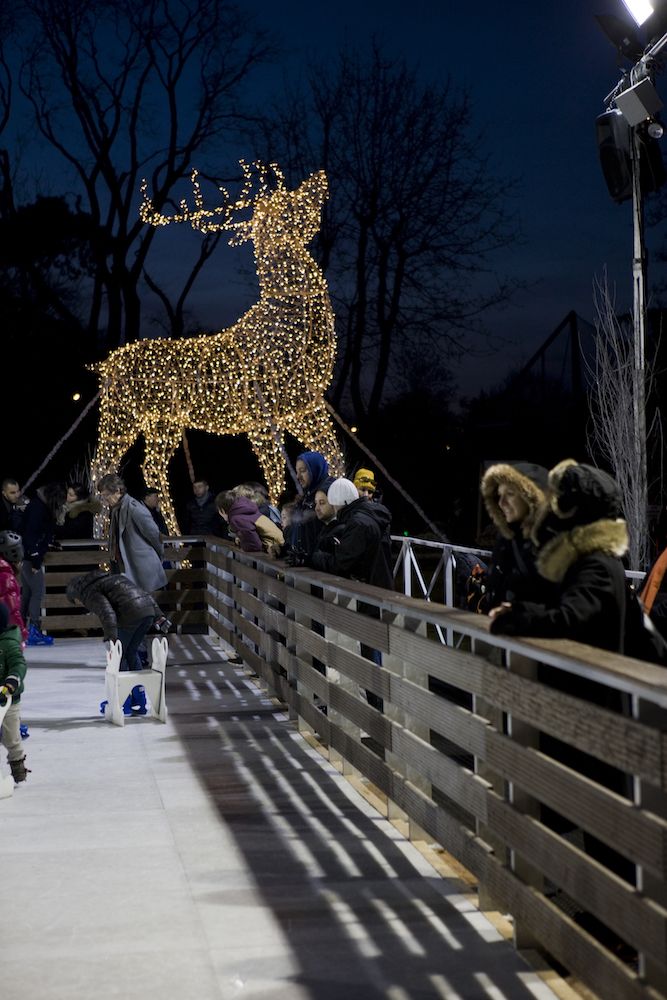 DESIGN, CREATION, PRODUCTION
A specially designed 252-m2 wooden rink floor with a reduced mobility ramp access + hidden blocks,
200-m2 synthetic carpet made of HDPE 500 panels,
Nordic barriers,
2 heated wooden chalets with lighting for distributing the skates,
150 pairs of skates on racks,
scooters and sled chairs for little ones,- lighting and sound effects for the space,- black non-slip rubber matting for the shoes on/shoes off area,- a team of staff to welcome guests, distribute skates, provide skating advice and ensure safety in the rink.

RESULT
Young and old alike were able to skate in a magical atmosphere surrounded by giant illuminations. The magic of Christmas enchanted the Paris Zoological Park.