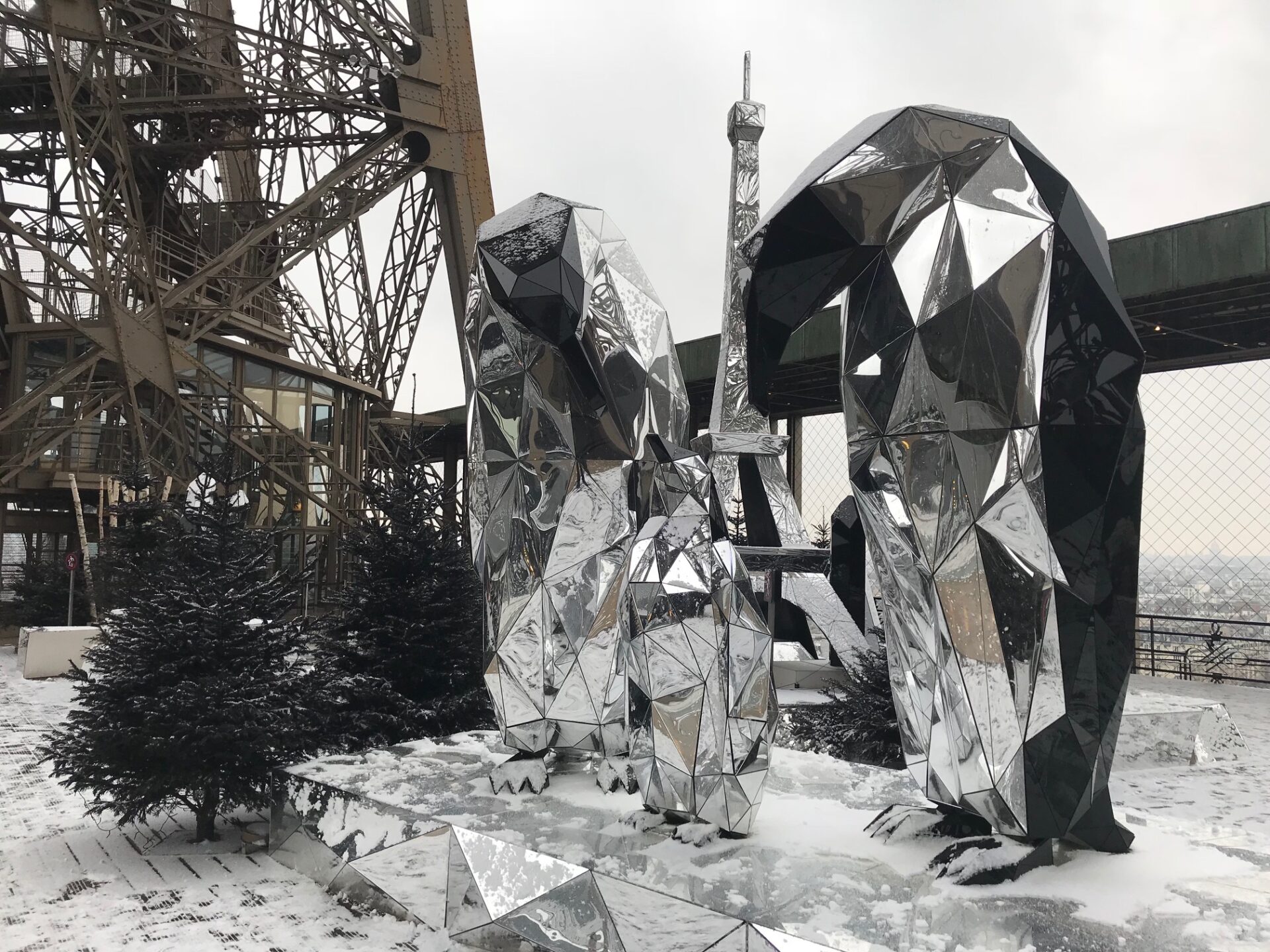 An enchanted winter wonderland on the first floor of the Eiffel Tower
To celebrate the festive season, the Eiffel Tower wanted to create an enchanted décor for the public to enjoy on the first floor terrace. Crystal Group embraced the Far North with its monumental décor, transforming the terrace into an ice floe with a family of penguins and a 6-meter-plus Eiffel Tower. These imposing sculptures, dressed in faceted mirrors, were surrounded by giant quartz and a forest of white birch and black fir trees.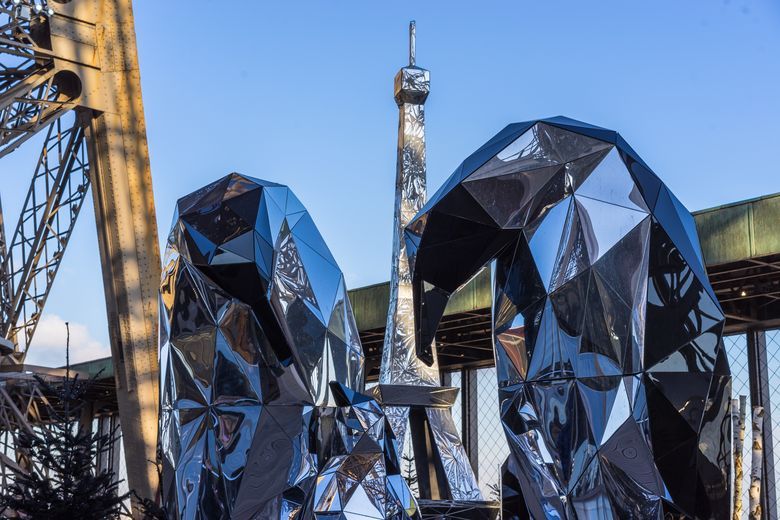 DESIGN, CREATION AND PRODUCTION
2 giant, 3-metre-plus penguins
1 1.71-metre-high baby penguin
1 large 5-LM ice floe
15 giant quartz
1 6-m Eiffel Tower
50 birch trees
25 fir trees
60 boxes dressed in silver mirrors to form icebergs
Lighting installed within the structure of the 'Iron Lady' to highlight the display.

RESULT
Silver, white and black mirrors created a chic and graphic atmosphere.
Elegant and refined, this grandiose scenography seduced visitors day and night.