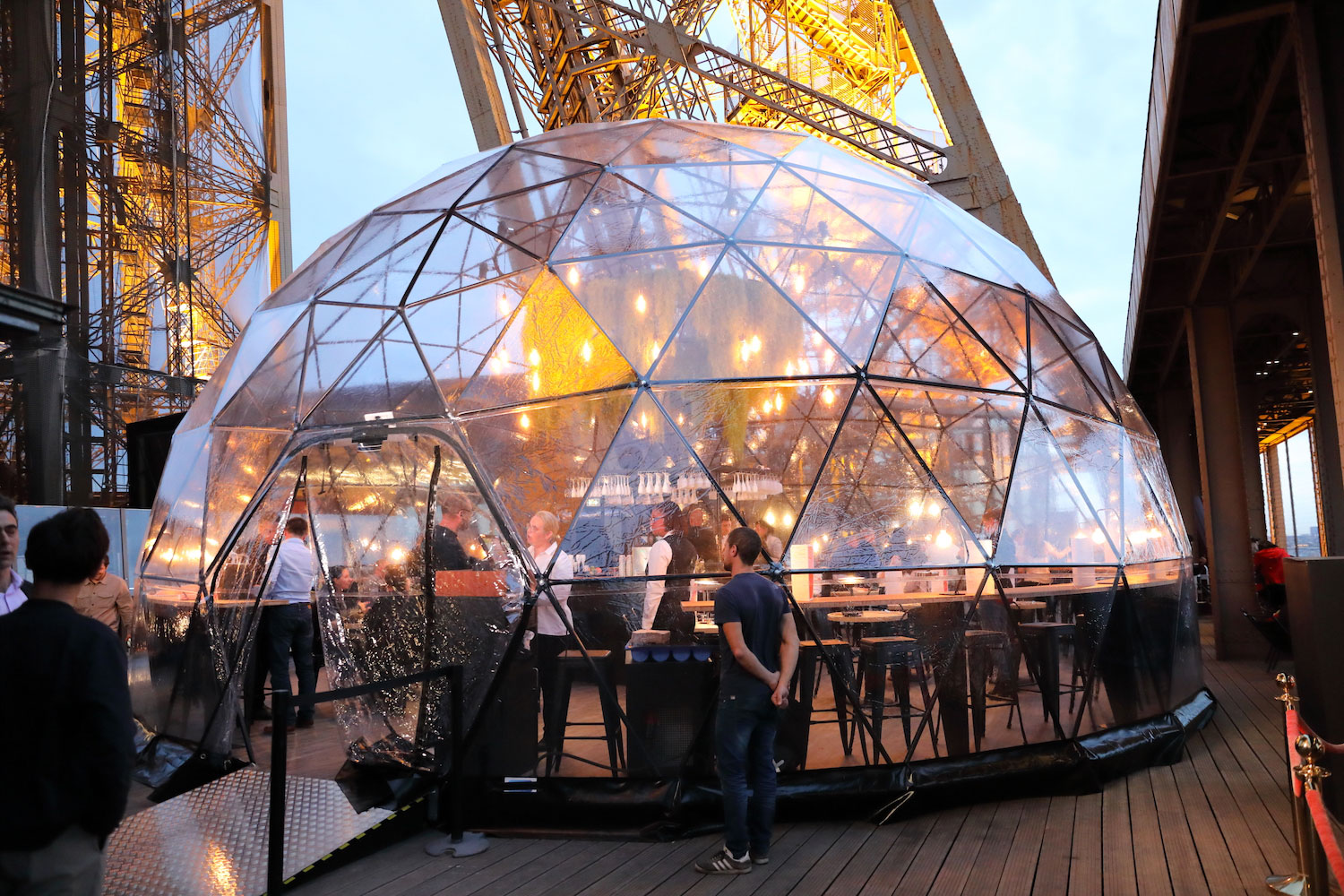 Pop-up restaurant under a glass dome
CRYSTAL designed a pop-up restaurant under a 95m2-transparent dome. "La Bulle Parisienne" was installed on the 1st floor of the Eiffel Tower, and gave the opportunity to have lunch, dinner or just a drink, keeping warm while seeing the sky with a stunning view of Paris. From the concept to the assembly, and also taking into account the furniture, greenery and lighting, our teams of designers and decorators succeeded in creating an elegant and cosy ambiance.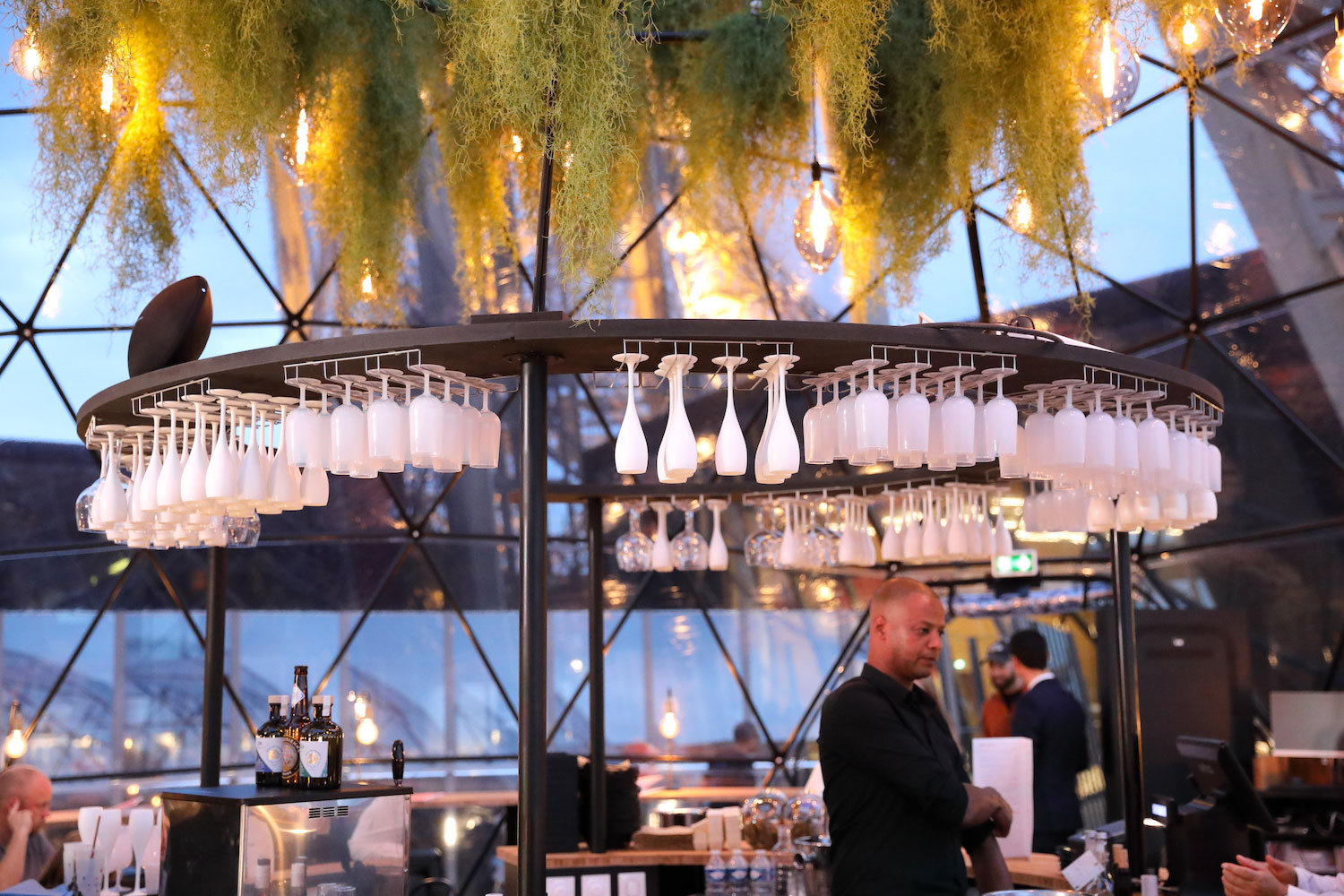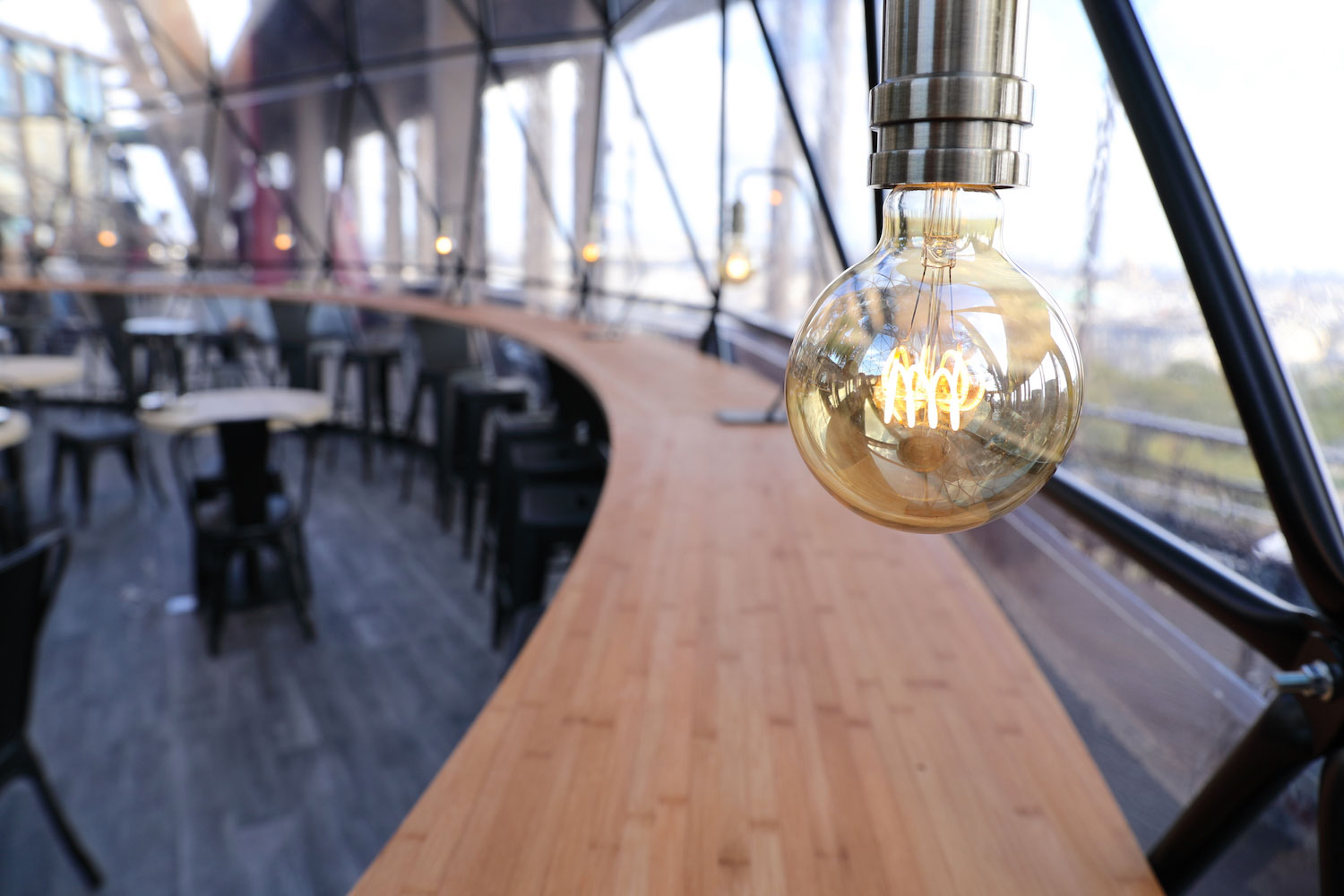 DESIGN, CREATION, PRODUCTION
– 11m-diameter dome, more than 6m high with ballasted floor, metal structure and glass membrane
– Grey hardwood floorboard-style floor
– Central bar, 26lm of custom-made bamboo counters
– 19 wood and metal tables
– 38 Tolix-style black metal chairs
– 33 Tolix-style black metal high stools
– 3 custom-designed wooden consoles covered in black extandex coated canvas
– 18 "Industrial" lamps on the counters + 19 stainless steel lamps on the tables
– 3 custom-designed slung 4m, 3m, 2m black metal hoops
– 51 filament bulbs, 20 black spotlights attached to the hoops
– XXL greenery decor made up of fire-proofed artificial tillandsia suspended on the hoops
– 2 electric heaters on wheels
RESULT
This reimagined restaurant met with true success, and was highly appreciated by the public and press. Many unanimous compliments were made, each more lavishing than the previous one: "The transparent dome will leave you captivated", "This prestigious transparent dome? The place to be to laze around this winter"; "A majestic pop-up installation that seems like Cinderella's slipper"….. Winning bet for CRYSTAL !