A terrace with all the charm of a ski resort
Crystal Group brought the mountain to the first floor of the Eiffel Tower! From 21 December to 27 January, the terrace was transformed into a relaxation and entertainment space in the style of a ski resort. Real gondolas and a vintage chairlift invited visitors to pose in mini private areas. A magnificent dome spanning more than 40 m2 allowed them to enjoy virtual-reality winter sports experiences.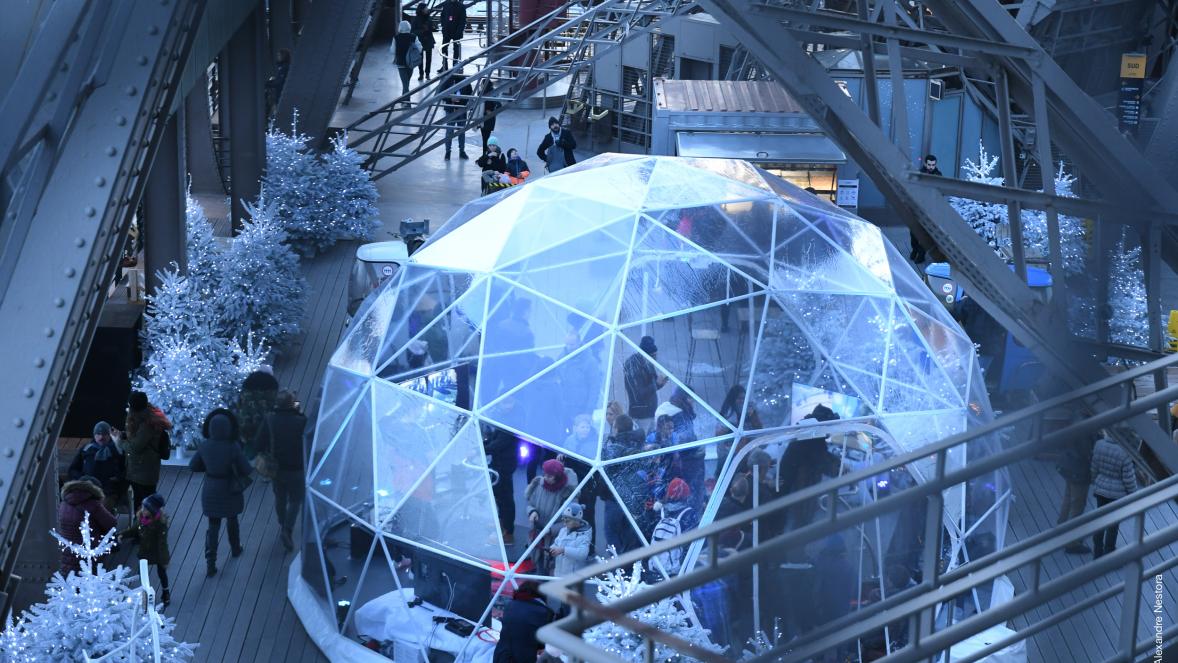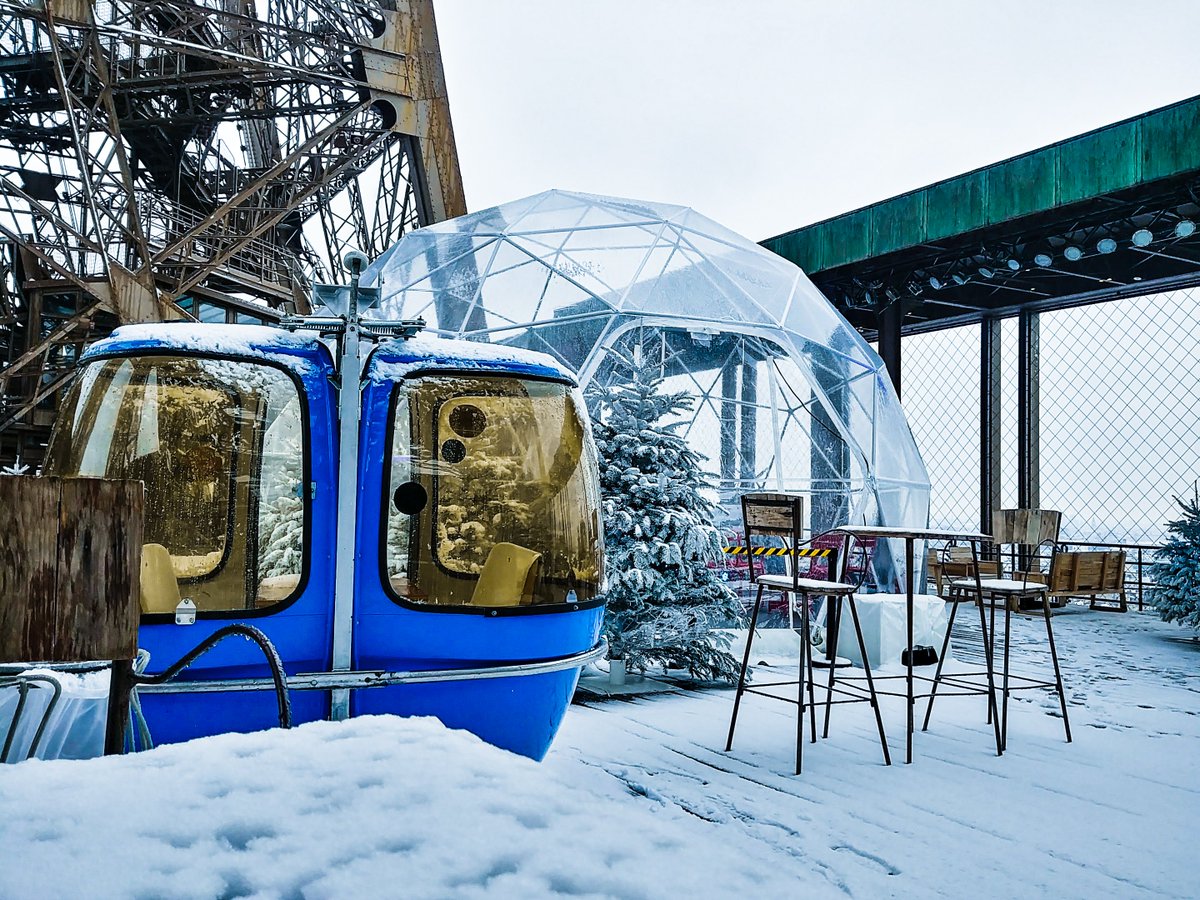 DESIGN, CREATION, PRODUCTION
– 7.20-metre-diameter glass dome (ballasted floor, stainless steel tubing, glass membrane) with heating and lighting
– Virtual animations (2 Xtreme machines virtual reality helmets with dynamic platforms coupled to a fan) with different simulations (downhill skiing, ski jumping, wingsuit flights)
– Kid Karting ice-racing circuit animation for the little ones (4 inflatable go-carts with steering wheels, 2 giant screens, 2 game consoles)
– Team of staff to manage the virtual animations and to supervise the visitors
– 3 4-seater vintage gondolas (authentic winter sports lifts)
– 2 seater chairlift
– Furniture made from wooden pallets (armchairs, sofas, coffee tables, etc.)
– Ambient lighting for the entire terrace

RESULT
The public came in large numbers to relax in this unusual ski resort and hit the virtual slopes. The many compliments it received in the press also made us very proud of this extraordinary achievement.