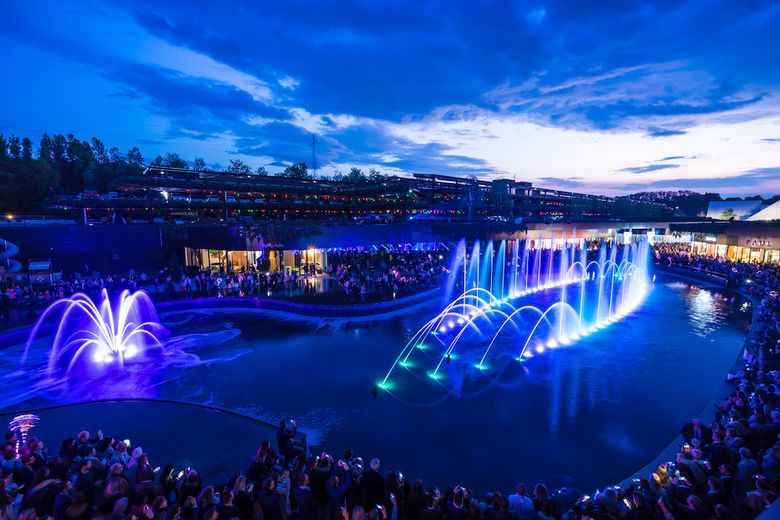 Shopping and aquatic shows
The 'Brand Village' at Villefontaine, created by promotion company La Compagnie de Phalsbourg and designed by Italian architect Gianni Ranaulo, opened its doors in May 2018. The setting of this first up-scale outlet village near Lyon surrounds an artificial lake, which spans 3,000 m2. Gianni Ranaulo called on the expertise of Crystal Group to design the lake, and the water and light shows set against a background of fire.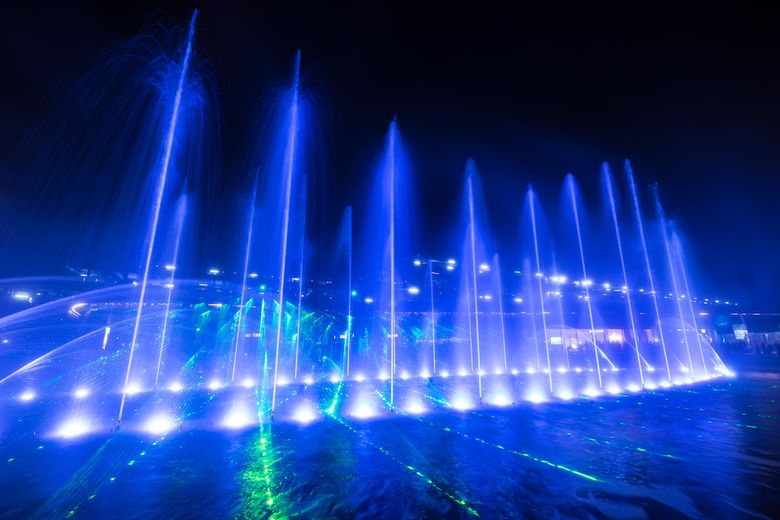 CREATION, DESIGN, PRODUCTION
lake water filtration system,
1 waterfall designed with a 120-LM water comb which discharges 400m3/h,
20 robotic jets
1 duo chalice with 16 robotic jets,
3 mist systems,
2 x 13-LM mechanical arms that deploy 2 x 8-metre-high water curtains, which discharge 720m3/h,
10 flame projectors,
100 LED projectors,
250-LM of LED strips,
2 laser video projectors.

RESULT
Every day, two free shows with lasers, flames and projections are presented to the 3 million visitors expected during the outlet's first year.