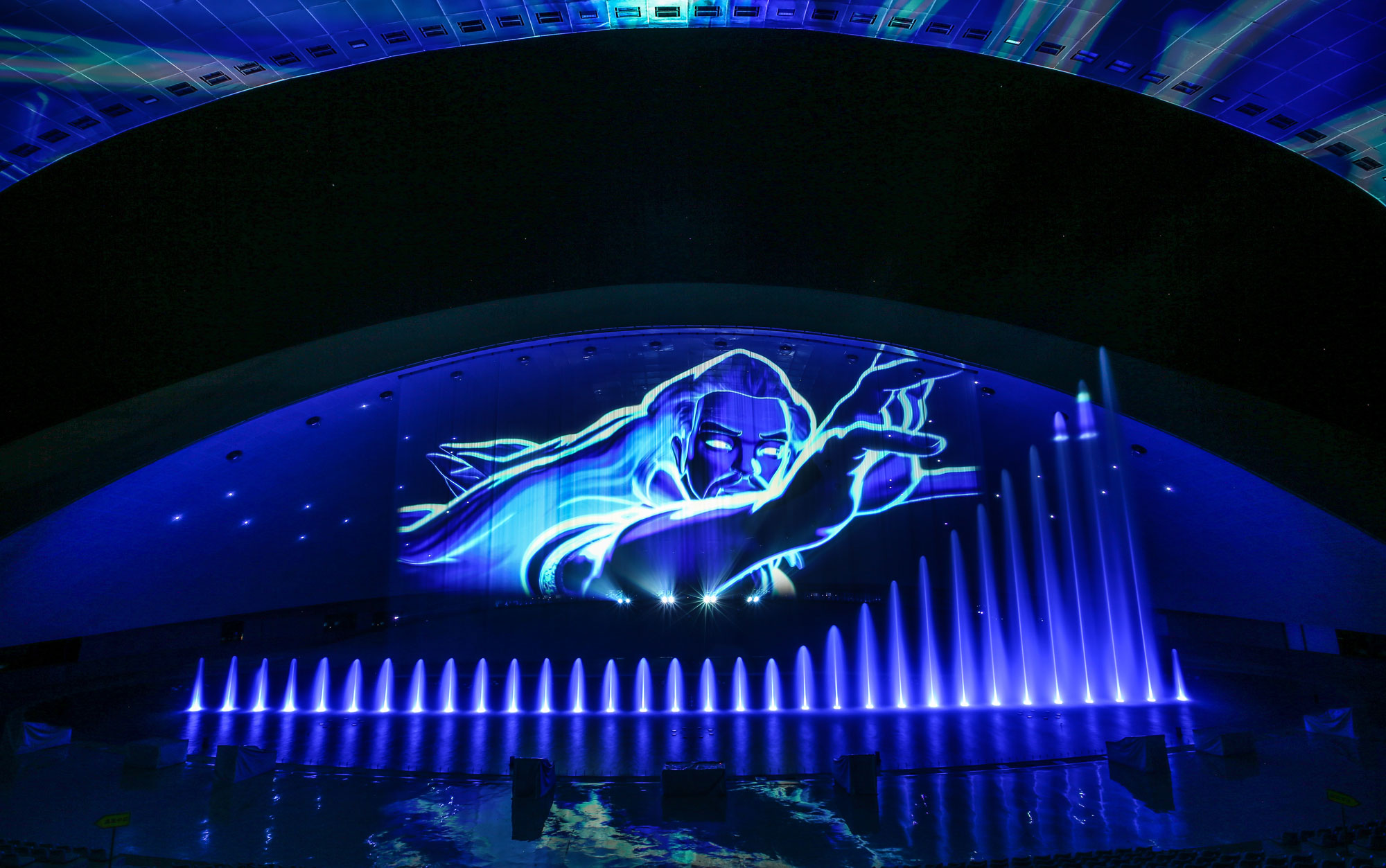 Water: The ultimate polymorphic element, water gives every event a unique and magical touch.
Fire: Enchanting, hot, sonorous, fire is the first spectacle of humanity, it awakens powerful emotions.
CRYSTAL, at the origin of technological innovations on water in its liquid and gaseous state, has established itself as the world reference in the staging of water. Water jets, water curtains, fountains and waterfalls are systematically developed with respect and preservation of this precious resource.
Combining fire with other elements, making its light vibrate, staging its detonations and creating smoke effects are among the most successful pyrotechnic animations offered by CRYSTAL.
For its multimedia show The Legend Of Pangu, the production company ECA2 sought to enrich its show with aquatic and pyrotechnic effects. In an immersive, semi-outdoor theatre of 1500 seats specially designed for the show, the objective for CRYSTAL was to identify the most innovative technological solutions to create simultaneously and on a large scale, fountains, fog, lasers, flames, pyrotechnics able to sublimate the legend of Pangu in sound and light.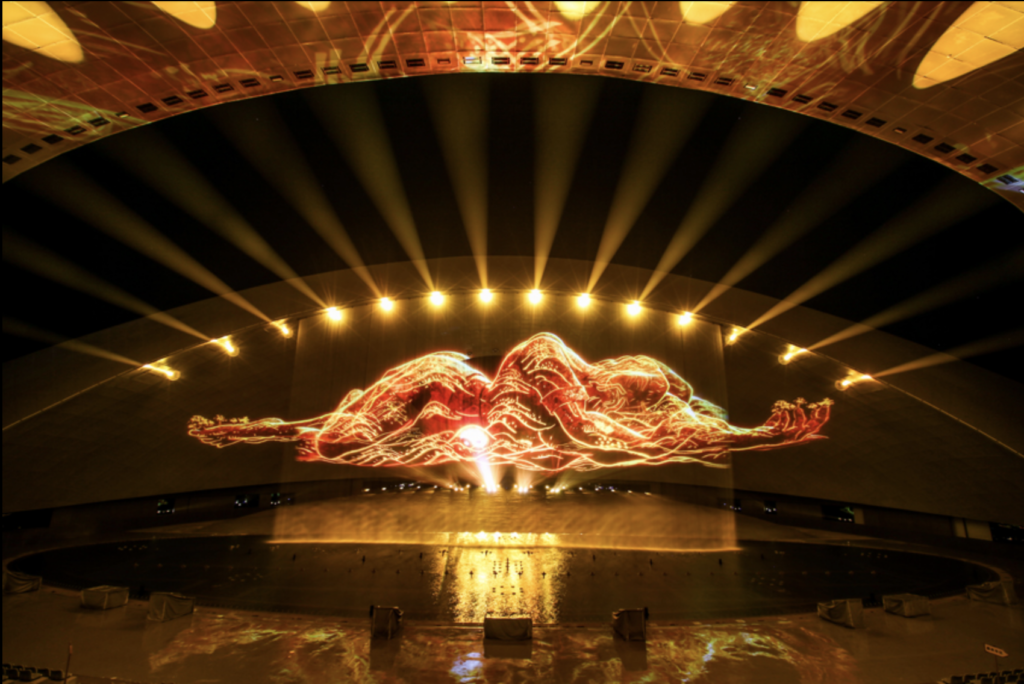 It was the commitment of a team of 150 professionals, mobilised during the 30 months necessary for the development of the project, that enabled CRYSTAL to take up this titanic challenge. The installation of a giant 35 x 22 metre high water screen coupled with a magical aquatic screen hung from the roof of the theatre and supported by devices generating mist and flames are just some of CRYSTAL's world-first creations imagined for the show.
Pushing the limits of what is possible by developing highly technological solutions allowed CRYSTAL to achieve the unachievable, for this grandiose show that combines 3D technology, multimedia, and the magic of natural elements.
The design, testing and on-site installation of the CRYSTAL-controlled technological installations were carried out on a scale never before achieved. CRYSTAL was able to create and produce a high quality show that met not only the client's expectations but also those of the Chinese public, who are very demanding in terms of spectacular effects.
"The realisation of such a show would not have been possible without a genius partner capable of adapting to the constraints of scale linked to the site and to the multiplicity of techniques required. The Legend of Pangu is now one of the international references for giant multimedia shows".

TÉMOIGNAGE CLIENT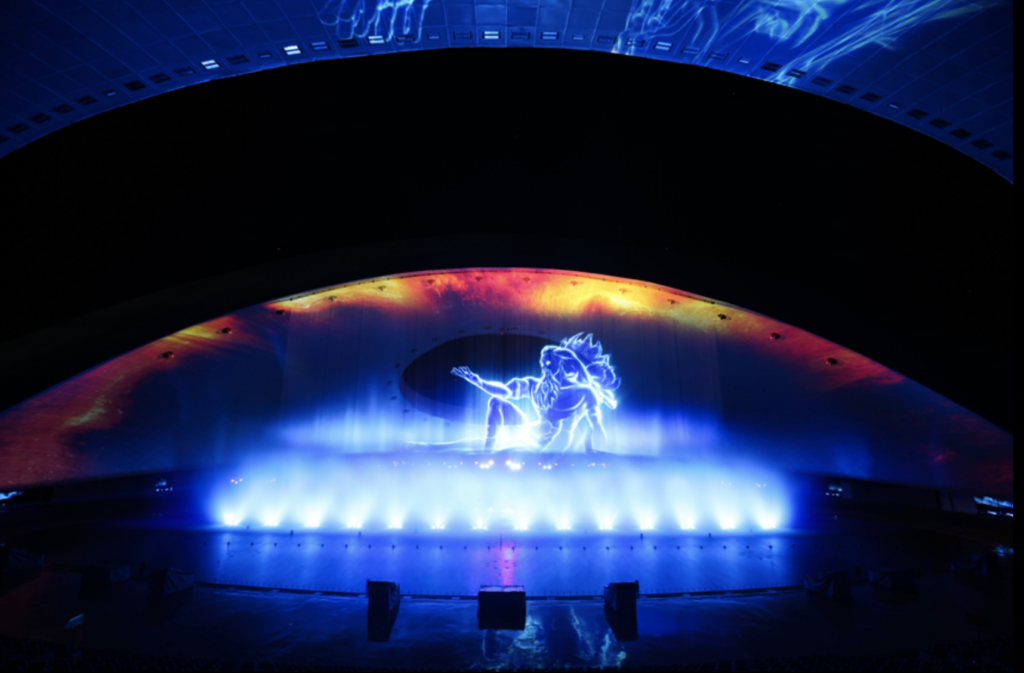 CRYSTAL demonstrated leadership in the design, execution and orchestration of a giant, extensive show, teeming with spectacular, large-scale effects.