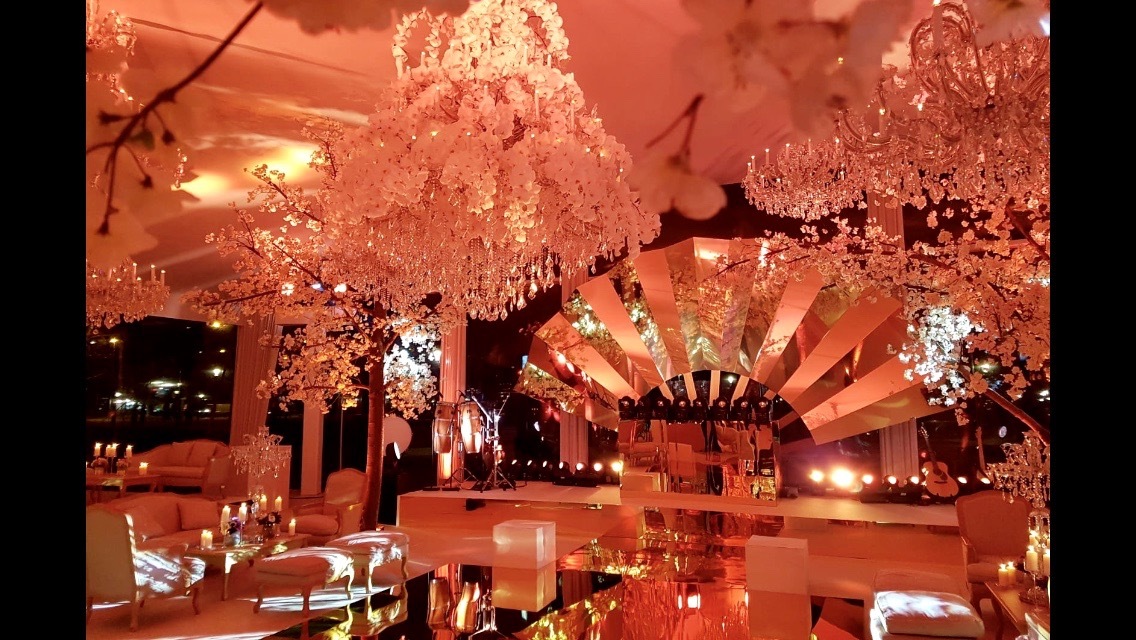 XXL gold fan
Kenzo Takada celebrated his 80th birthday in great splendour at the Ledoyen Pavilion. Agency Vella and Bret, in charge of the evening's decorations, consults CRYSTAL for the creation of a monumental sculpture in the form of a fan.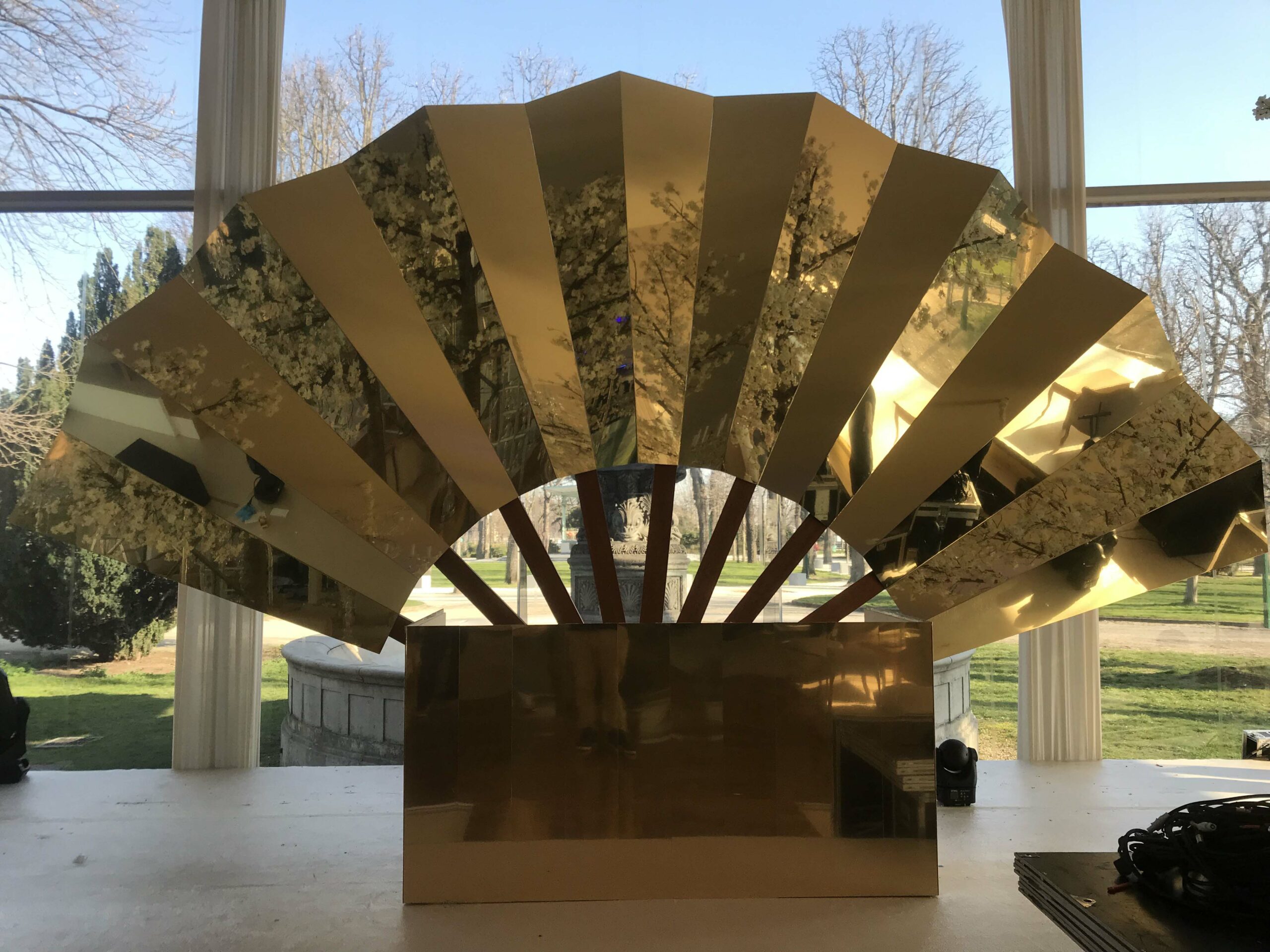 DESIGN, CREATION, PRODUCTION
1 tailor-made fan standing 3 metres high with a 6-metre wingspan made of gold plexi-mirror

RESULT
A magical creation that was worthy of the great master of fashion! The play between the mirrors and lights enhanced this unforgettable party.