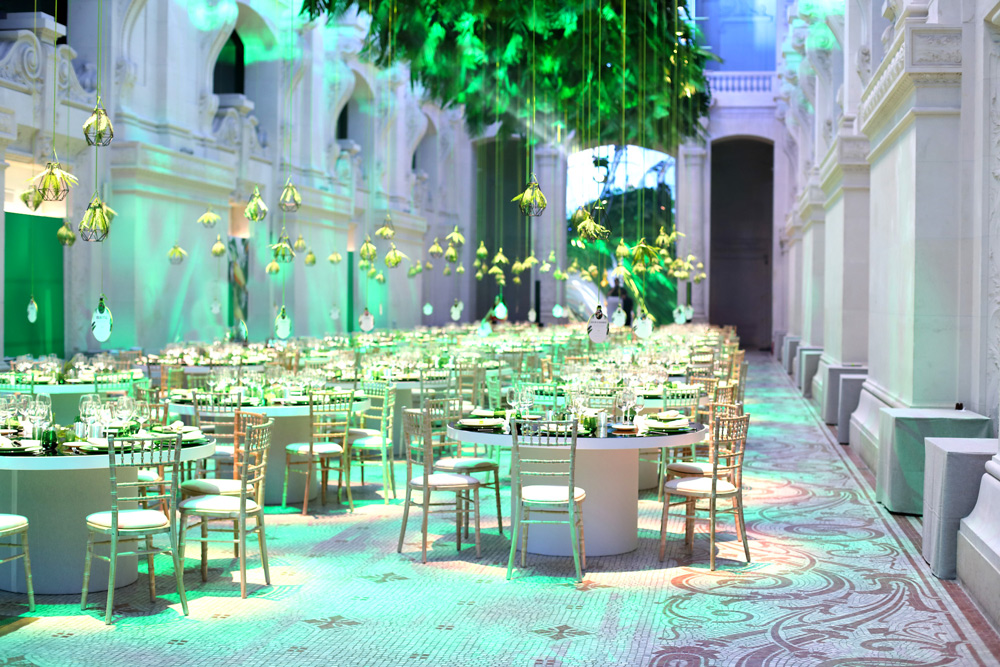 Tropical decor
Jungle Night at the Musée des Arts Décoratifs for our client BCG. The majestic nave was completely transformed and received its guests with a décor of palm leaves, toucans and tropical colours.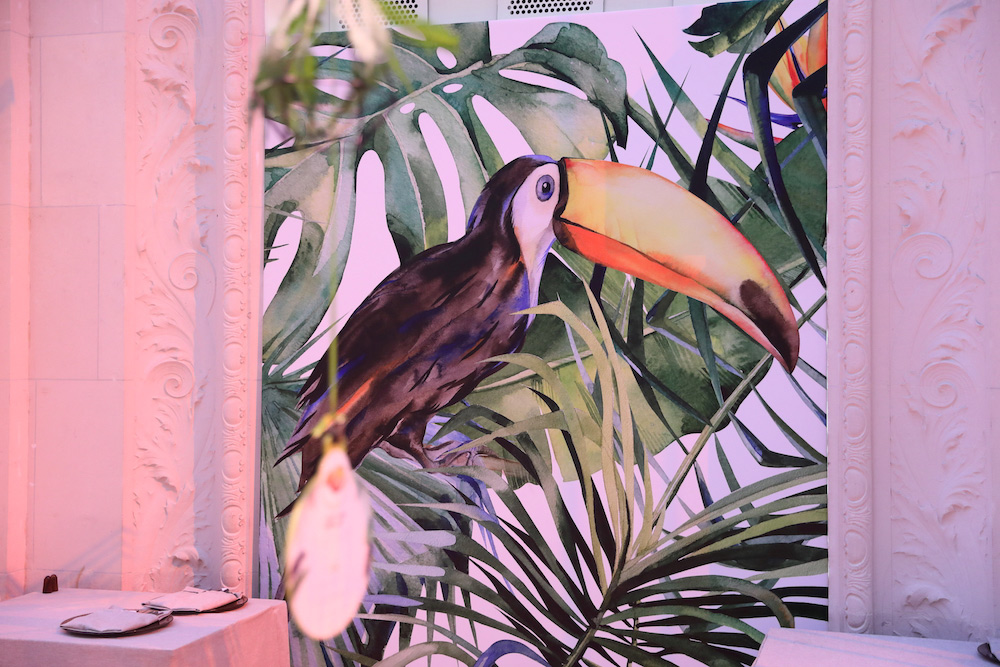 DESIGN, CREATION, PRODUCTION
Outside cocktail space
– 2 2-metre-long buffets dressed in digital prints
Dining area
– 30 round tables covered with black made-to-measure plexi trays
– 6 XXL paintings made with digital prints
– Tropical foliage decoration on the ceiling covering approx. 30 m x 4 m
– 1 6-metre-high made-to-measure mirror wall
– 90 metal suspensions adorned with a palm leaf above the tables

RESULT
Congratulations to BCG for organising this wonderful evening, which brought together 300 guests. Guests were delighted and amazed to be so fully immersed in an oh-so-trendy jungle atmosphere!