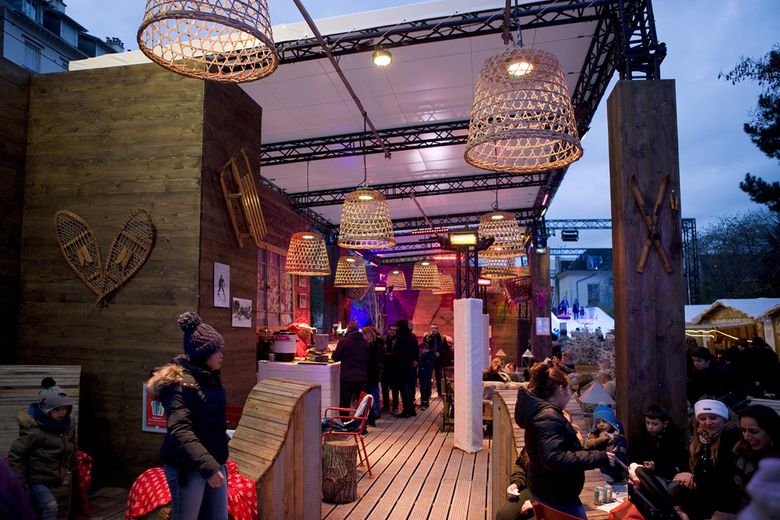 A mountain village décor
The town of Enghien-les-Bains launched a call for tenders entitled 'Design and installation of decorative and recreational elements in the form of a snowed-in Christmas village'. Crystal Group won the tender. A mountain village came to life, complete with a wooden chalet designed to house a restaurant area.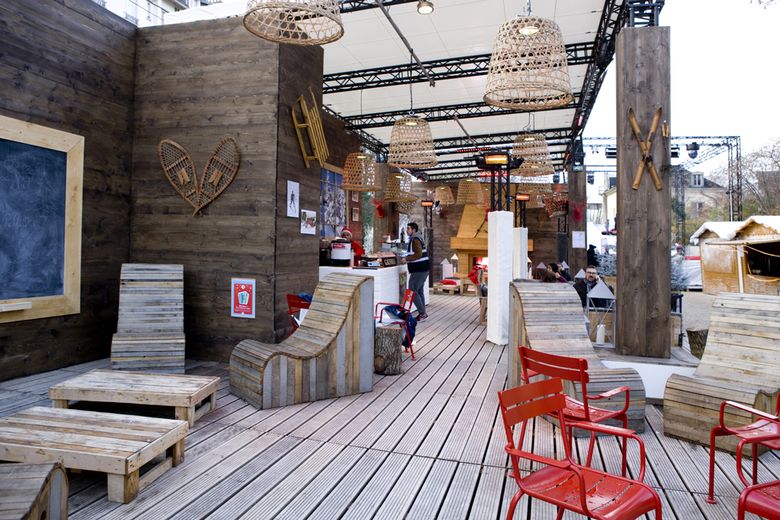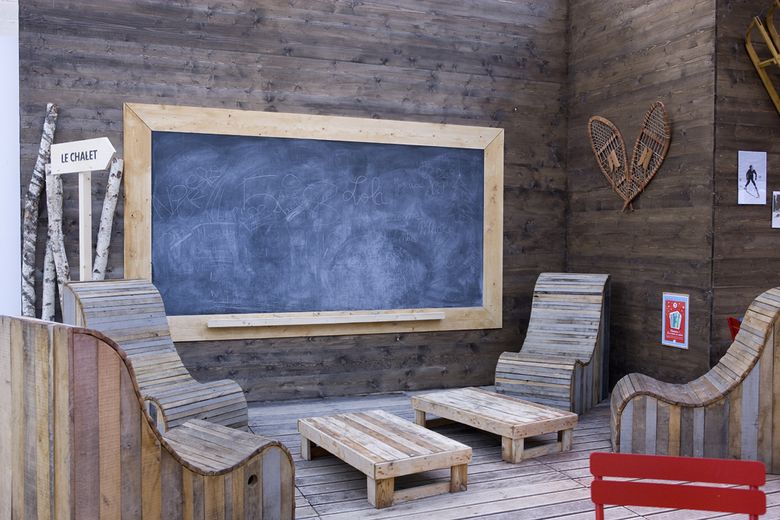 DESIGN, CREATION, PRODUCTION
a chalet with wooden walls and flooring
a monumental wooden fireplace decorated with two mirrored deer heads
furniture made from recycled palettes
red Fermob armchairs
wooden sledge and skis
fur throws and cushions
a large tarpaulin roof
outdoor heaters
15 large rattan suspensions
a bar
a giant 6-metre-high illuminated pine tree on a revolving base.

RESULT
Immersive decor that marvelled visitors
Rigorous organisation throughout the 15-day event
Our village in the spotlight on France 3 Paris Ile-de-France: on 21 December, the village featured on the '12/13′ and '19/20′ live TV slots.