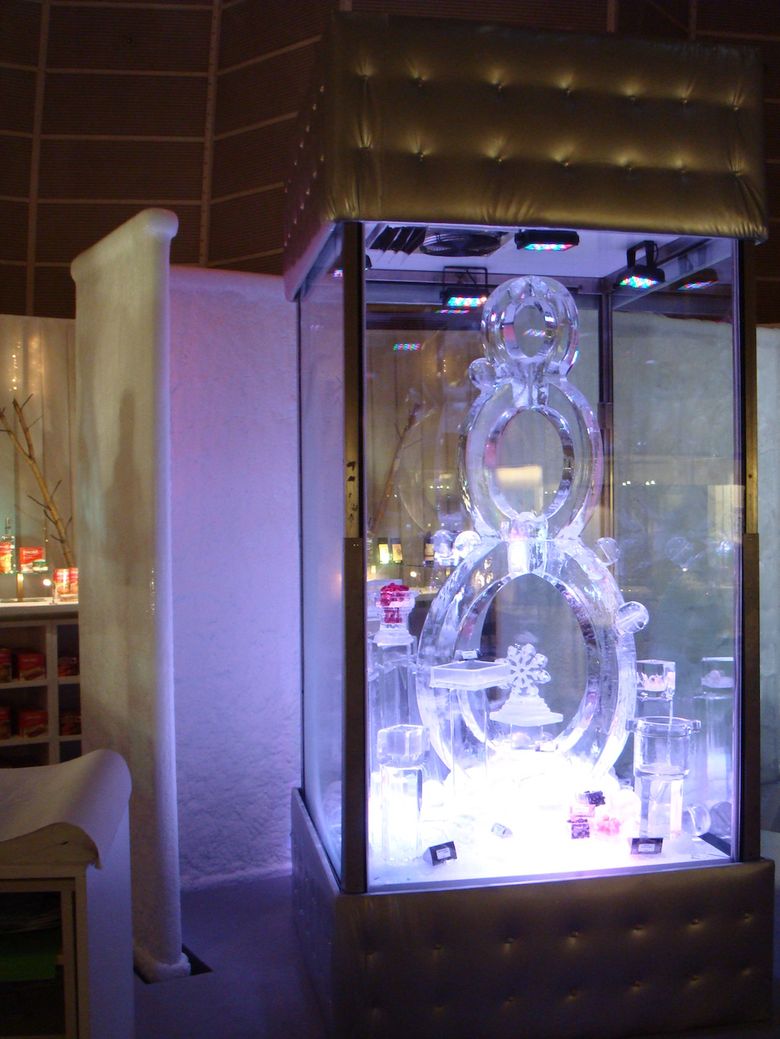 A frosty Christmas comes to the Printemps department store
'Northern Fairytale' was the theme chosen by the Printemps department stores to celebrate Christmas. In their search for innovative activities and scenery related to the Far North, Printemps turned to ice and cold expert, Crystal Group. The 'frozen' concept suggested by our teams was unanimously approved. A frosty labyrinth and an igloo settled on the department store's panoramic terrace for a captivating journey through ice. The frosted shop also became the very first ice shop. It was installed in the auditorium of Printemps de la Mode, which was transformed into a Christmas shop. Vivid ice creations were staged between walls of frost. These sculptures can be created to illuminate party tables or even unusual gift ideas!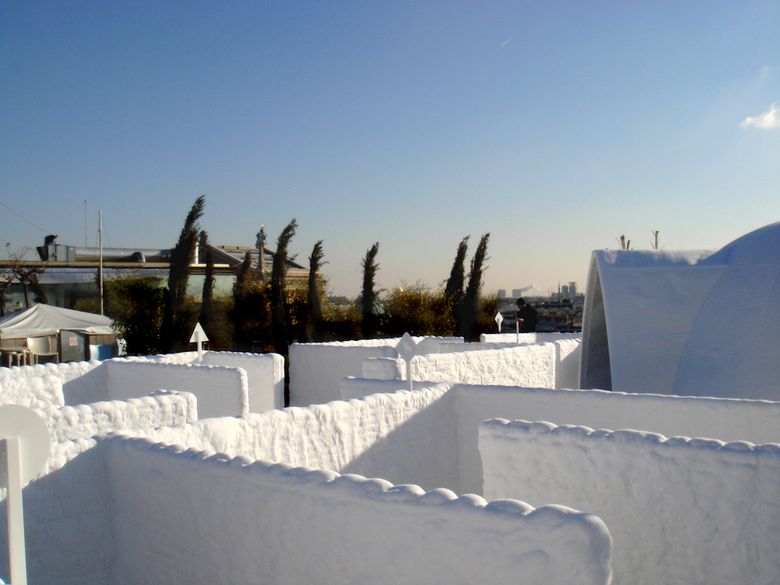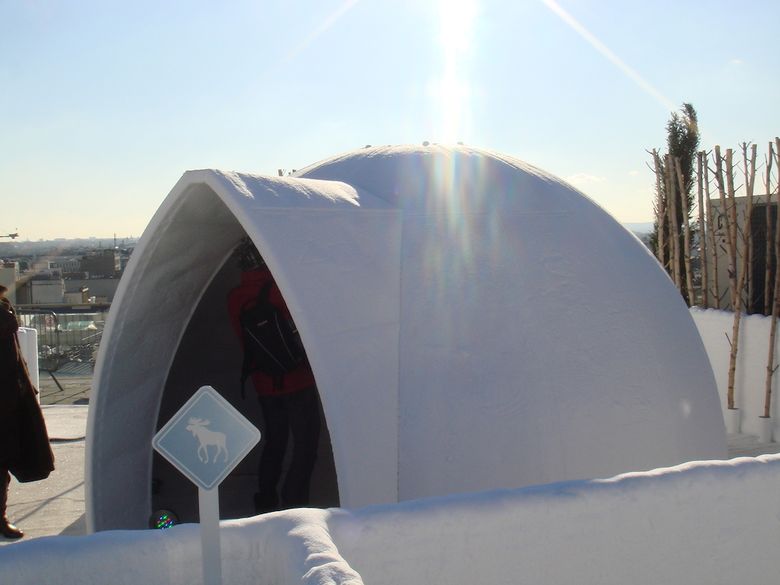 DESIGN, CREATION, PRODUCTION
Labyrinth and igloo made from stainless steel tubing installed on Itauba flooring with 100 m of frosted ice galleries,
1 x 4-metre-diameter igloo,
1 refrigeration unit to cool the entire display,
a white carpet to cover the floor,
lighting with LED projectors,
Ice shop:
frosted partitions formed the shop walls,
refrigeration unit for cooling,
refrigerated display for showcasing the products,
4 freezers chests to keep the products on ice,
glasses, cups, candelabra, vases, caviar displays, gift boxes of ice.

RESULT
A bold concept that was hailed by the media and acclaimed by a large audience.