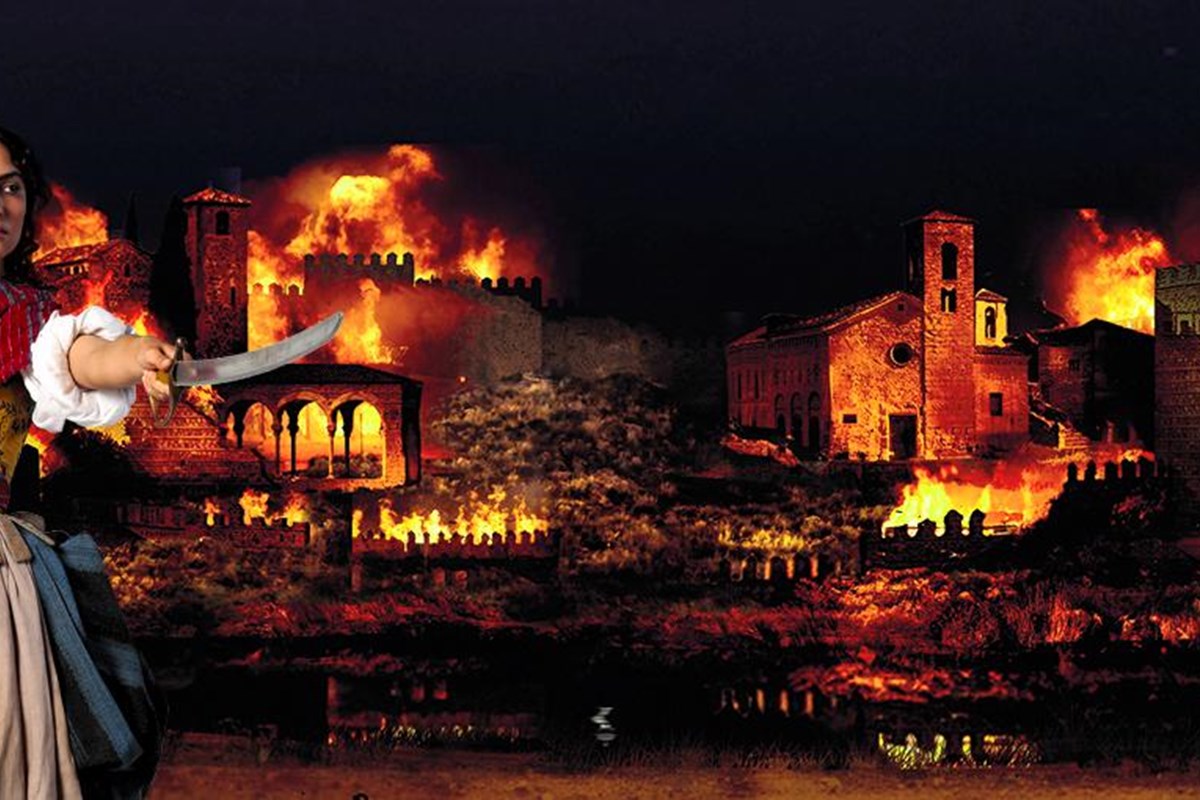 Puy-du-Fou: "El sueno de Toledo" Show
Le Puy-du-Fou transports itself to Spain. The biggest show in Spain started in August 2019, near Toledo: a historic reconstitution entitled "El Sueno de Toledo" (Toledo's Dream) presented 15 times this season. It was a 70-minute show with spectacular special effects featuring more than 200 actors and horseback riders. A beautiful achievement for a great success. The art of Cinescenie on Spanish time. From 2021, a theme park with complement this night show, like the original in Vendée.
CRYSTAL was chosen for its expertise in fire effects.  


DESIGN, CREATION, PRODUCTION
– 10 flames more than 10m high
– 150m of fire rails
– Management cabinet

RESULT
An extraordinary success with almost 60,000 places sold in a few hours. A few dates were even added urgently to respond to the Spanish public's enthusiasm. History is passion especially when it's staged like this.