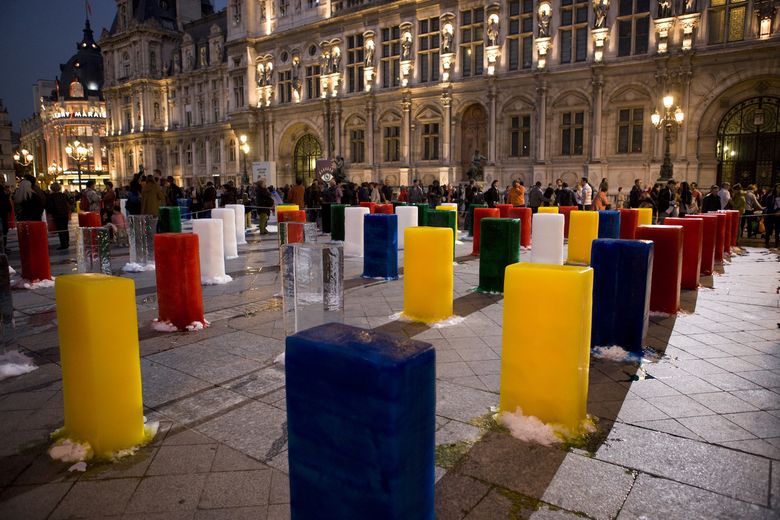 Ice monument
In recognition of the climate conference, Nuit Blanche 2015 invited the public to enjoy various temporary artworks. Artist Zhenchen Liu deposited 270 multicoloured ice blocks on the square in front of the Hôtel de Ville. Crystal Group was consulted to create this installation, entitled 'Ice Monument'.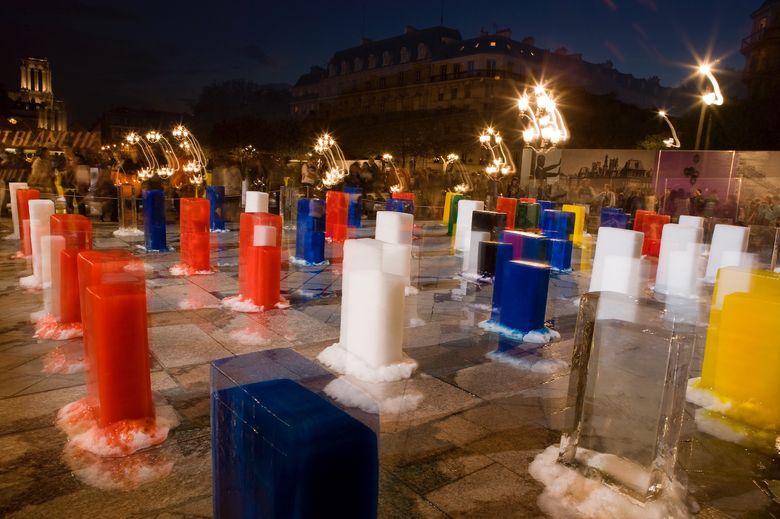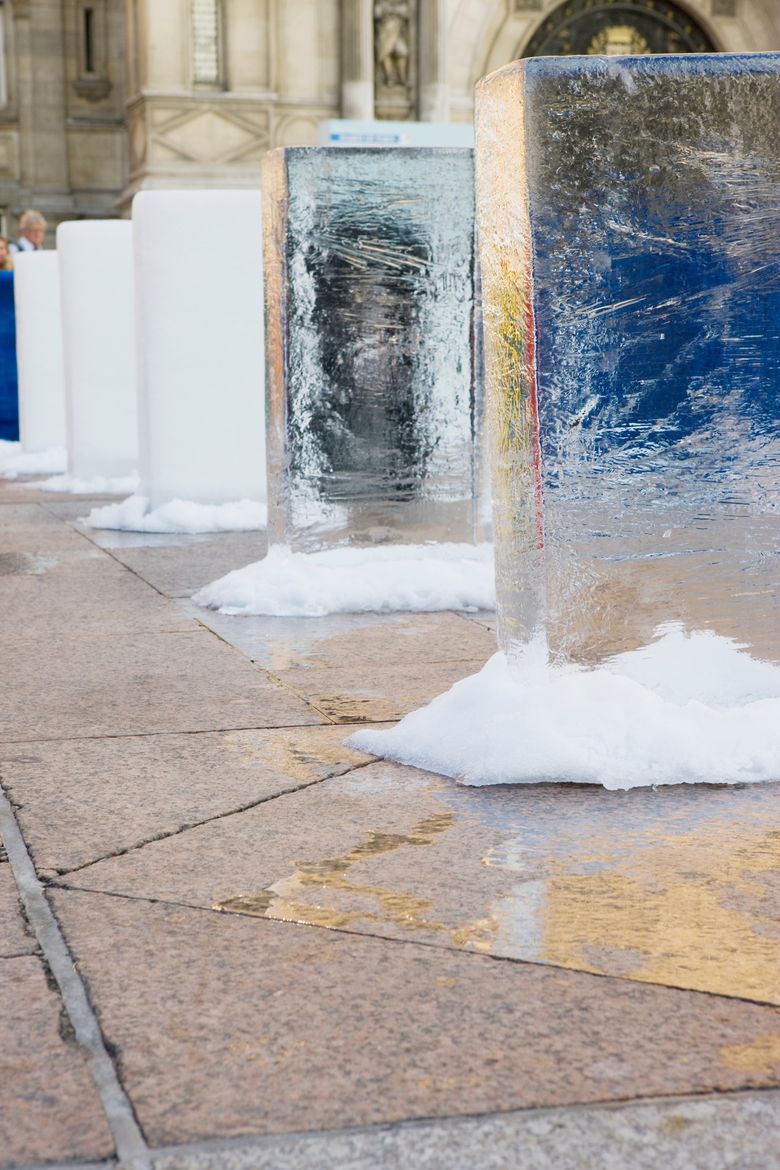 DESIGN, CREATION, PRODUCTION
270 coloured ice blocks (1.00 x 0.50 m x 0.25 m), including 59 transparent blocks, 39 snow white blocks, 55 strawberry red blocks, 49 blue blocks, 30 mint green blocks, 25 lemon yellow blocks, 13 shiny black blocks
3 semi-trailers
45 palettes
30 people to install 45 tons of ice in just 3 hours.

RESULT
A colossal installation that melted over the night to form an abstract fresco imagined by the artist.