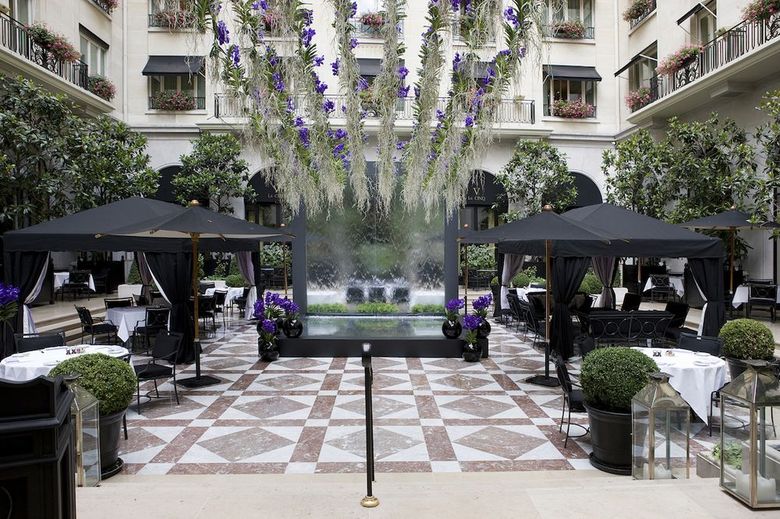 Standard or customised water walls
One of the great qualities of Crystal Group is the ability to offer its clients both 'standard' and completely unique products.
Our standard water walls offer a beautiful water decoration that is easy to install, while our customised water walls are ideal for more spectacular creations.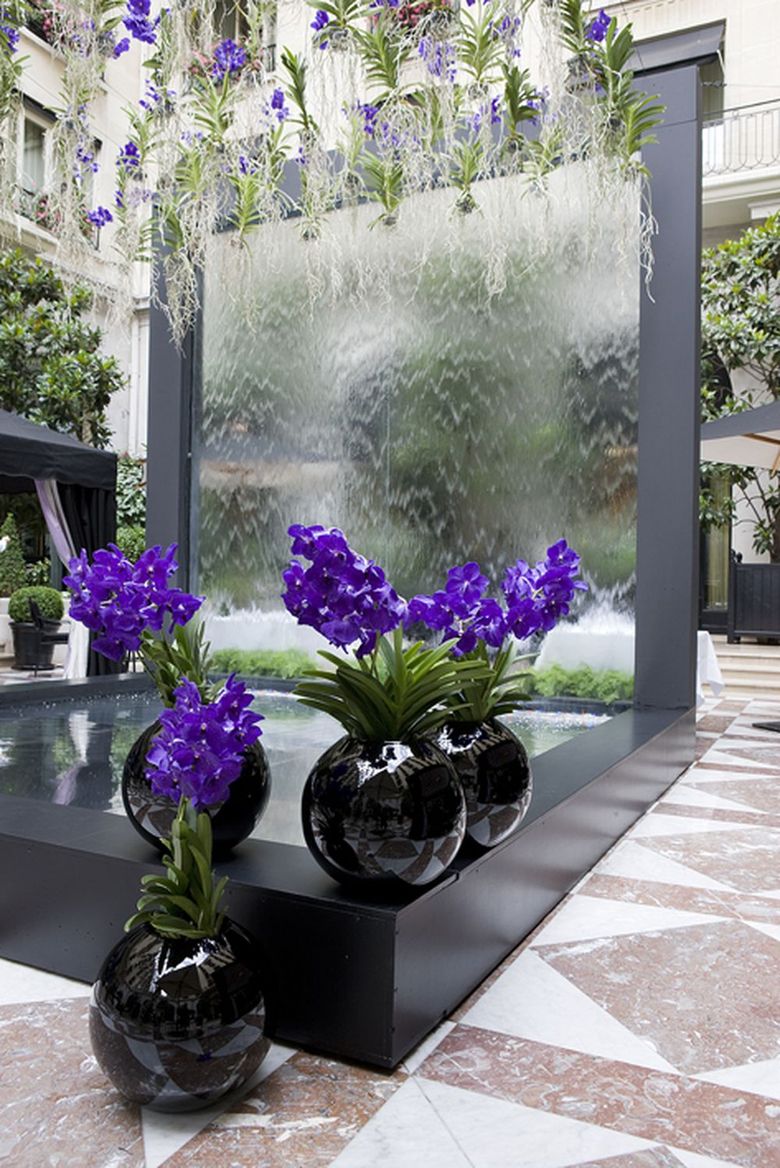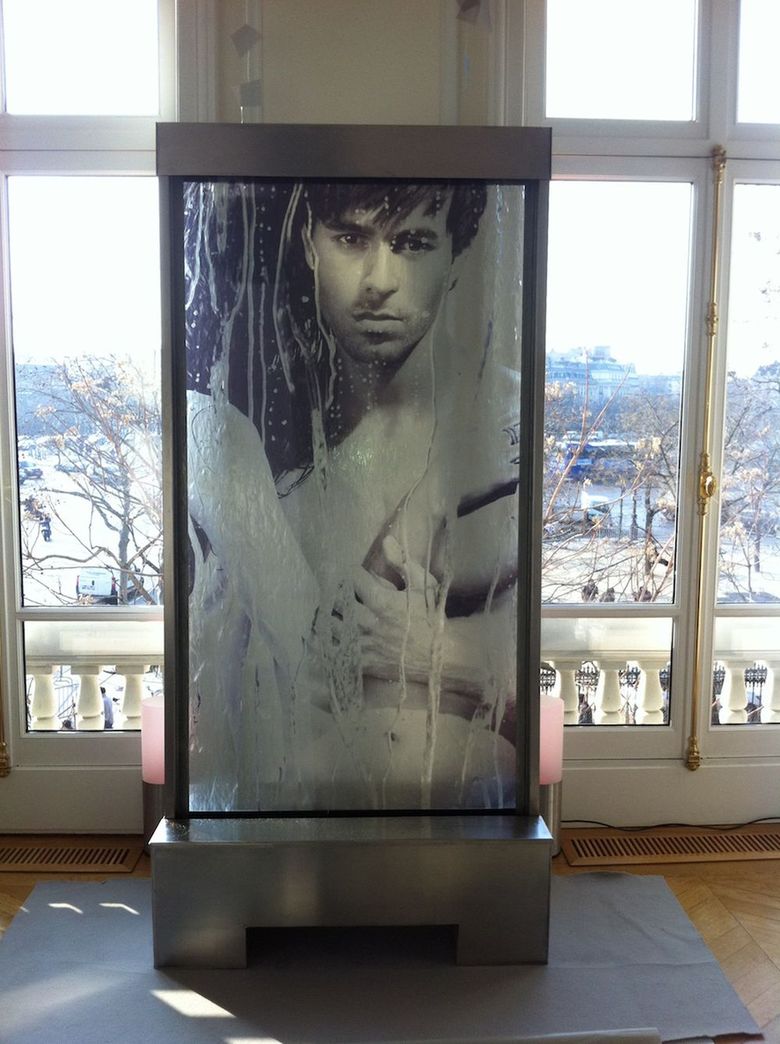 DESIGN, CREATION, PRODUCTION
standard water walls, standing 2-m or 1-m x 2.20-m high (stainless steel structure, the water flows down 1 glass pane, window stickers can be used for customisation), – custom-made water walls designed according to the desired dimensions, with the water flowing down a glass pane, mirror…

RESULT
An original way of displaying your brand on a canvas of water or creating a Zen atmosphere!