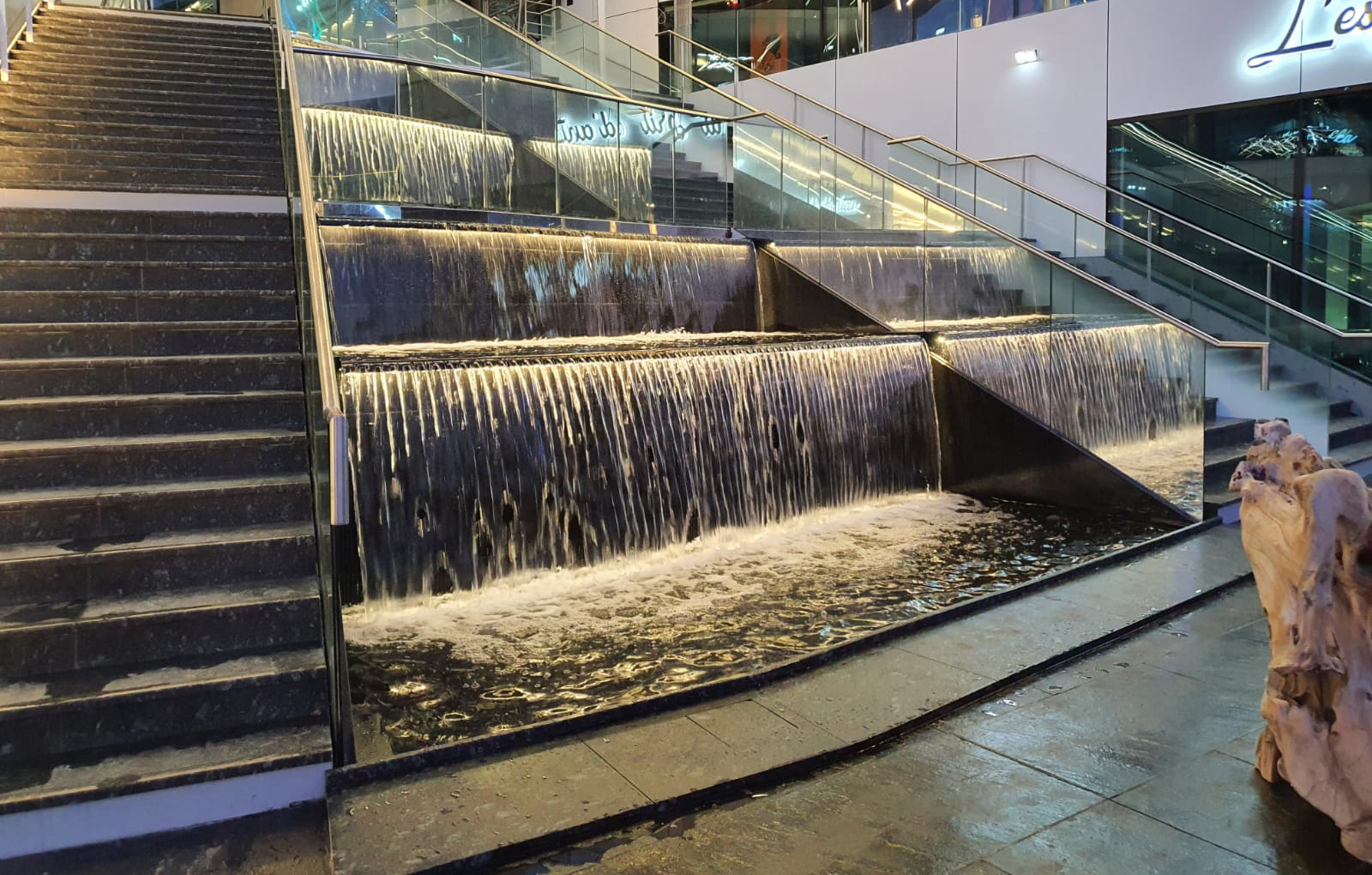 Water effects
In August 2020 the Cie de Phalsbourg inaugurated its shopping mall named "Mon Grand Plaisir" (My Greatest Pleasure). This super-modern place covering 39,000 m2, designed by the Italian architect Giani Ranaulo, stages waterfalls and a water and light show at the centre of the pedestrian precinct.
Cie de Phalsbourg chose to work with CRYSTAL again (see "Mon Beau Buchelay") giving us the task of producing all the water installations and effects.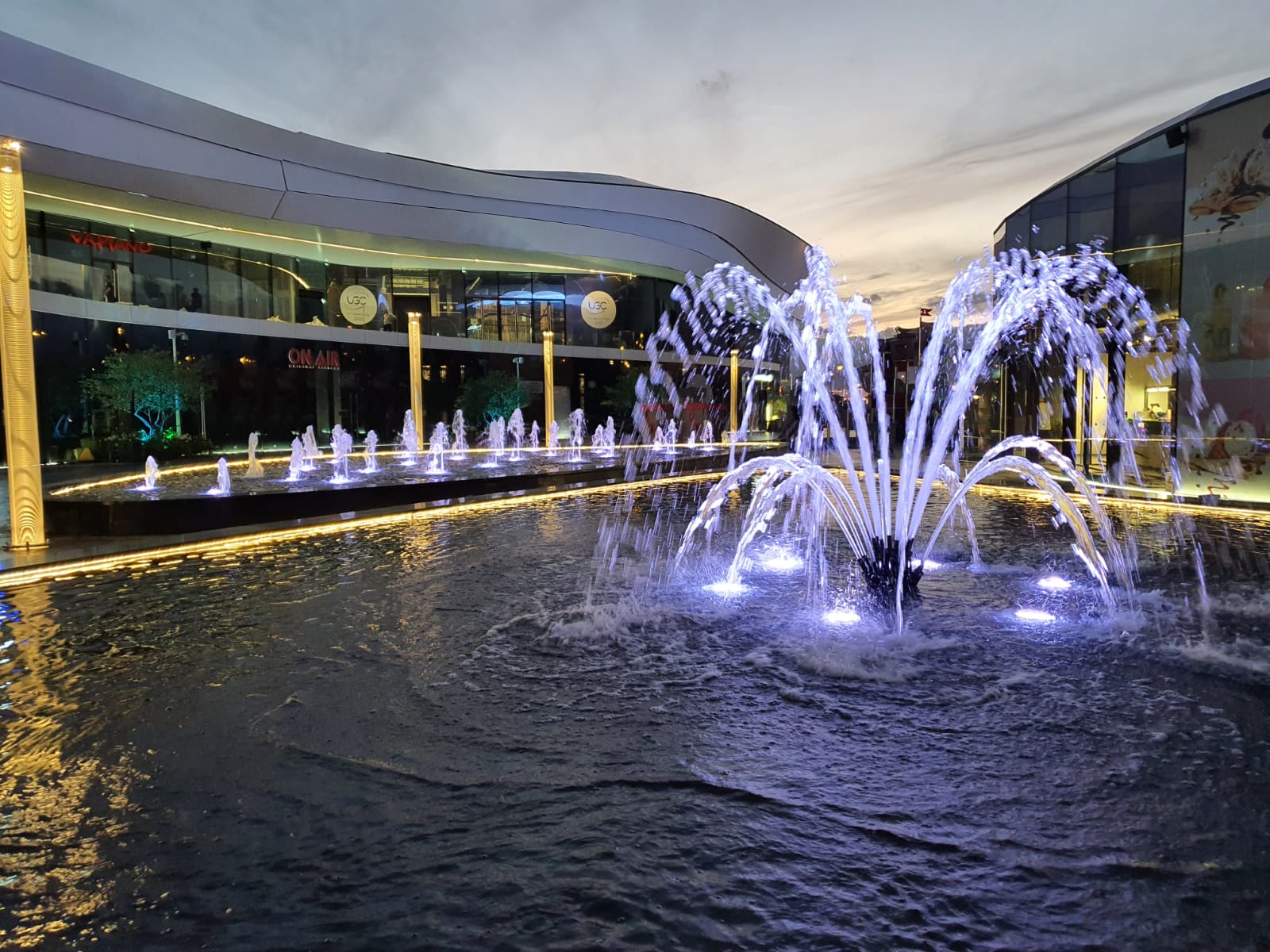 WATER INSTALLATION DESIGN, CREATION AND PRODUCTION
– 4 waterfalls in the shopping mall's monumental staircase
– 1 waterfall more than 7 m high
– water effects: 25 straight jets and 1 chalice duo set in 2 large pools

RESULT
This water installation makes a great contribution to the shopping centre's entertainment and its customers' well-being. Visitors are delighted and amazed to be able to see quality water interplay.