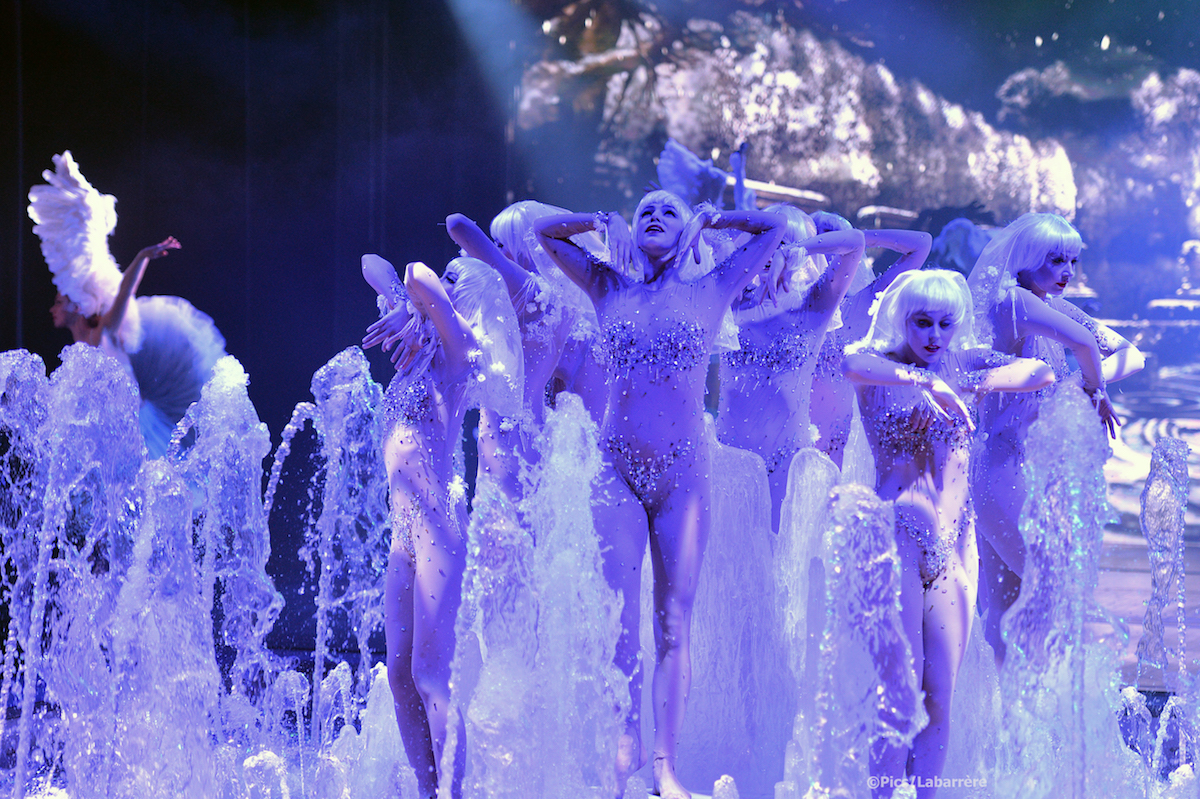 Special water jet effects for the Bluebell girls at the Paris Lido
Franco Dragone, director of the greatest shows on the planet, brings the Lido revue into a new era. 'Paris Merveilles', launched in April 2015, brings together all the elements that have given the Parisian cabaret its world-famous reputation. Crystal Group was chosen to realise the spectacular mechanical and water effects.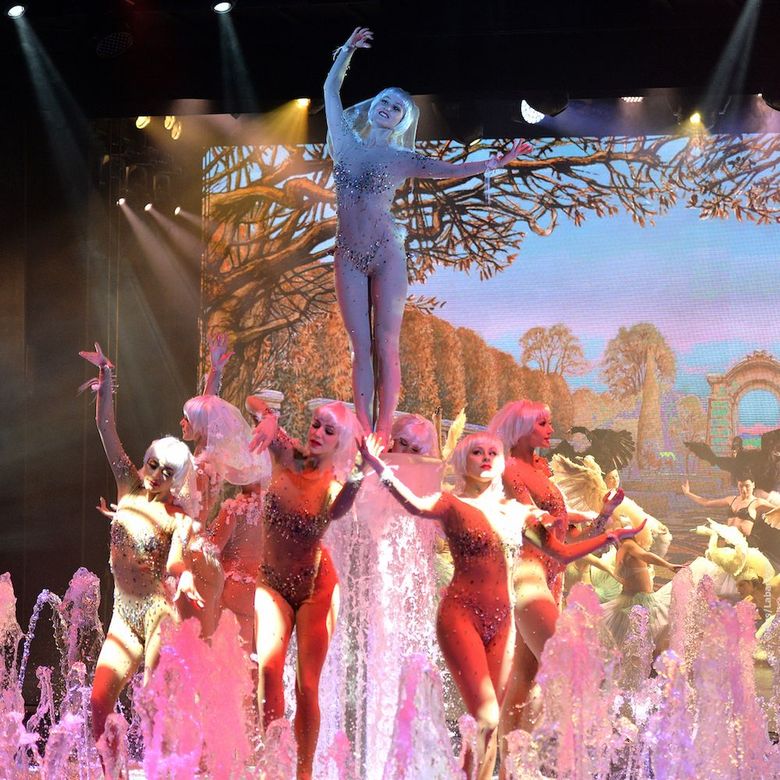 DESIGN, CREATION, PRODUCTION
60 water jets in the 7-m x 7-m pool that encircles the dancers,
2 mechanical 'lift' systems to hoist up décor and dancers in the heart of the pool against a background of water jets,
60 LED projectors submerged in the pool to highlight the staging.

RESULT
The Lido is a true forerunner with its pool, now equipped with jets of water that arise from the depths of the stage thanks to complex machinery. A cabaret event that is highly appreciated by tourists from all over the world.