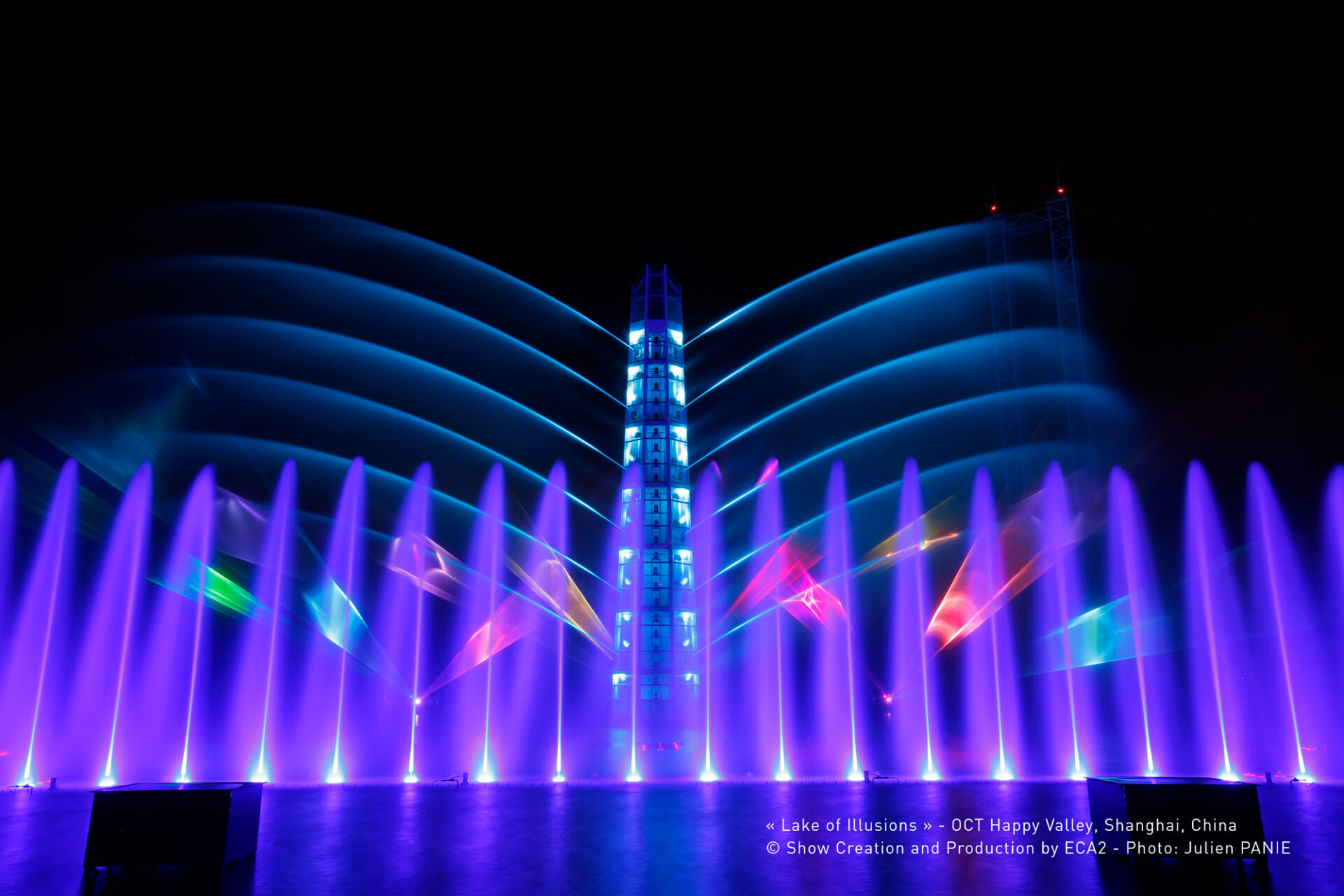 Unique aquatic effects
The permanent show, 'Lake of Illusions', is held every evening in the heart of Shanghai's Happy Valley. A unique show designed by ECA2, complete with a brand new animated feature: 'the first multimedia tower in the world'. This 35-metre-tower, a true 360° icon, appears to grow wings with its impressive water screens and magical video effects. ECA2 called upon Crystal Group to develop the aquatic effects.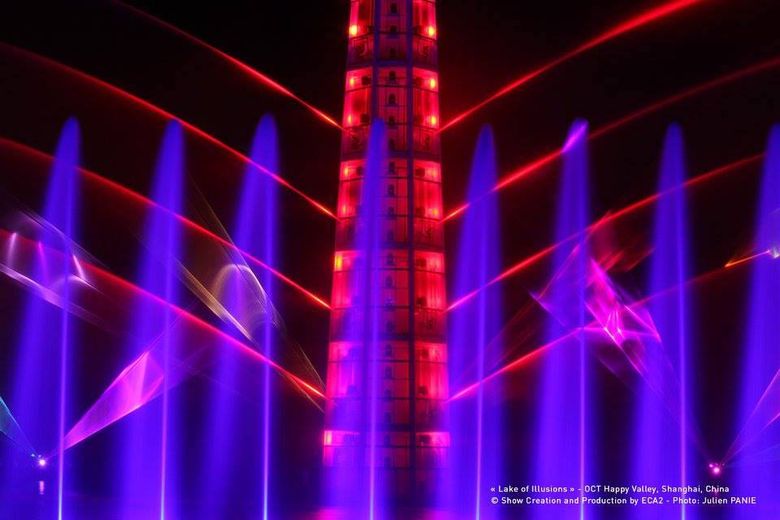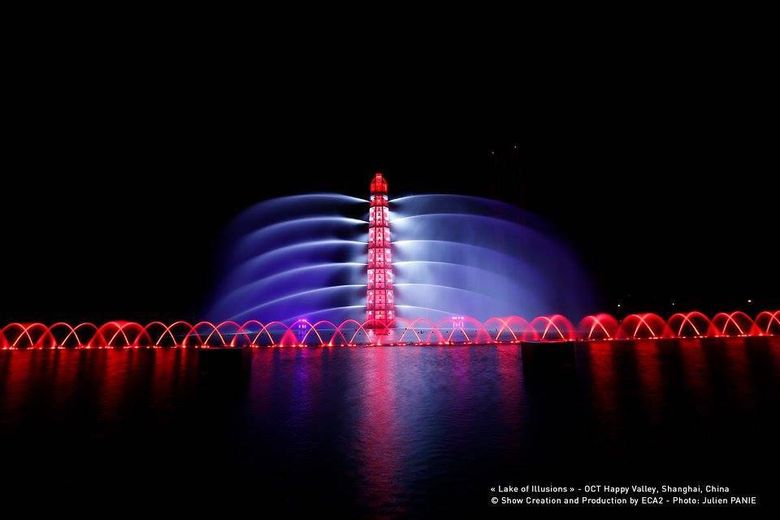 DESIGN, CREATION, PRODUCTION
ON THE TOWER:
12 x 3D XL jets,
1 x 3D XXL jet
2 x 35-LM mist lines
1 innovative Spyroscreen effect made up of 2 wheels, each with 8 jets (these rotating water jets serve as a giant spectral surface for video, light and laser images);
ON THE LAKE:
18 flames
36 moving jets,
12 x 3D XL jets,
4 mist lines.

RESULT
Thanks to its ability to innovate, Crystal Group participated in the creation of this breathtaking show, in which technical innovation works at the service of artistic creation.