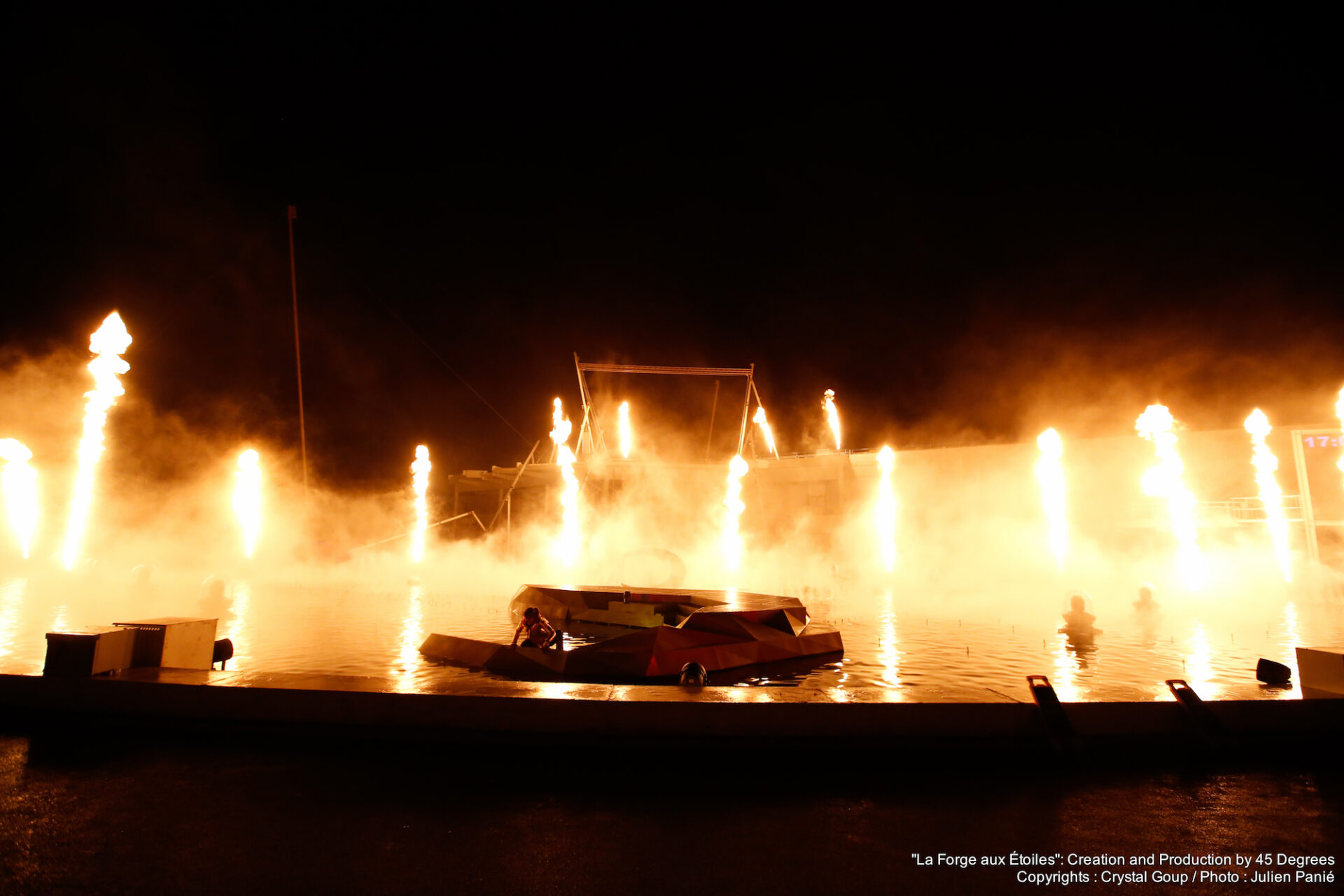 Multimedia water show: fire effects
Futuroscope's night-time aquatic fairy tale fantasy, designed by Cirque du Soleil, features an impressive device that is deployed in the 7000-m2 aquatic theatre. The Cirque du Soleil teams relied on Crystal Group's expertise for all their aquatic, climatic, SFX and mechanical devices.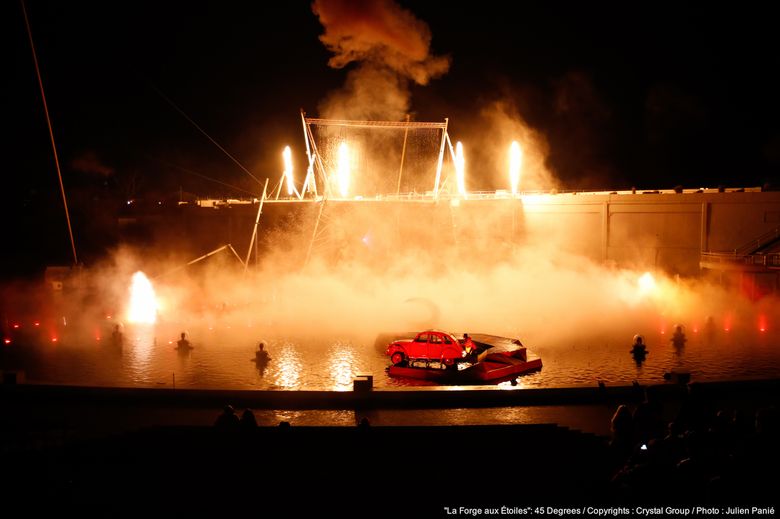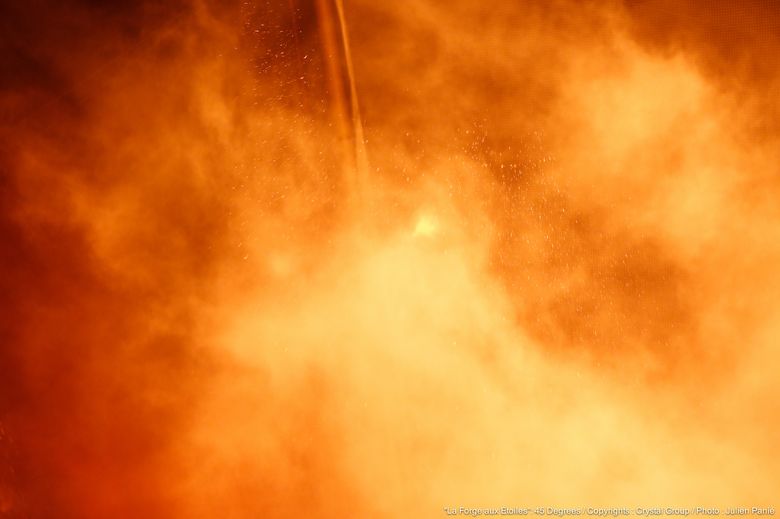 DESIGN, CREATION, PRODUCTION
20 flame projectors
3 water screens
1 x 180-m2 water curtain, standing 20 metres high
100 jets, including 40 moving jets
600 nozzles to generate 300 m3 of fog
1 subaquatic arm and 1 rail to animate the car and the moon

RESULT
Crystal Group rose to the challenge of its first collaboration with this renowned company. The show 'La Forge aux Etoiles' has been heralded by the press and the public as an innovative show with ambitious special effects.