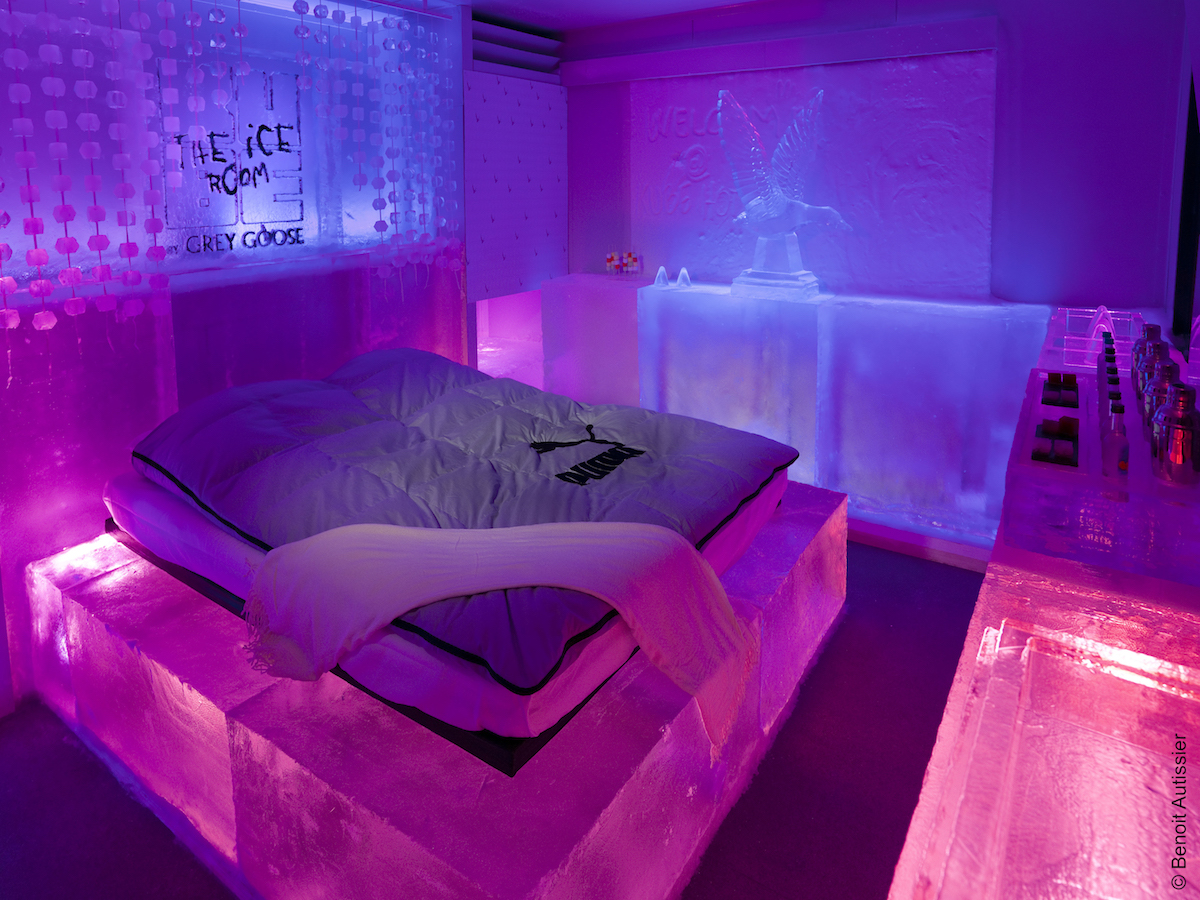 Sleep on a bed of ice
After the first ice bar in 2005, the Kube Hotel once again made the media buzz with its new all-ice room, 'The Ice Room by Gray Goose'. A new challenge for Crystal Group, the design was entrusted to company director Michel Amann. 20 tons of ice were installed on the hotel's roof terrace to create this crystal paradise.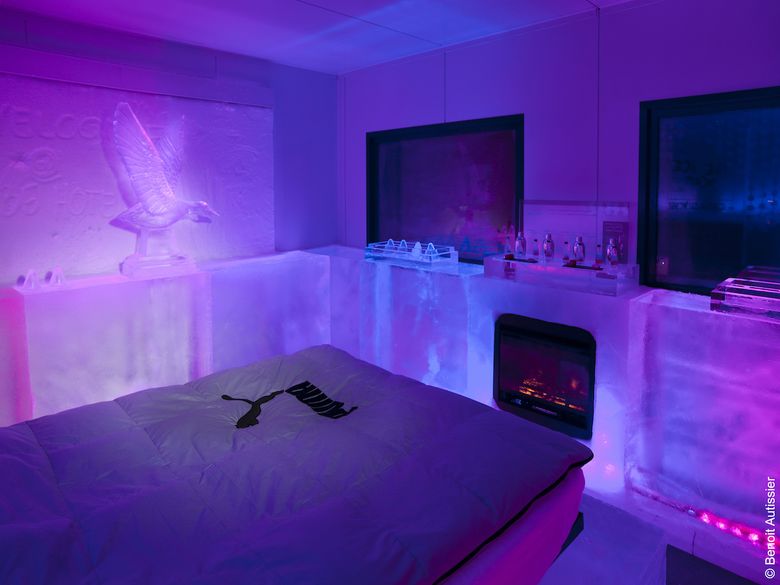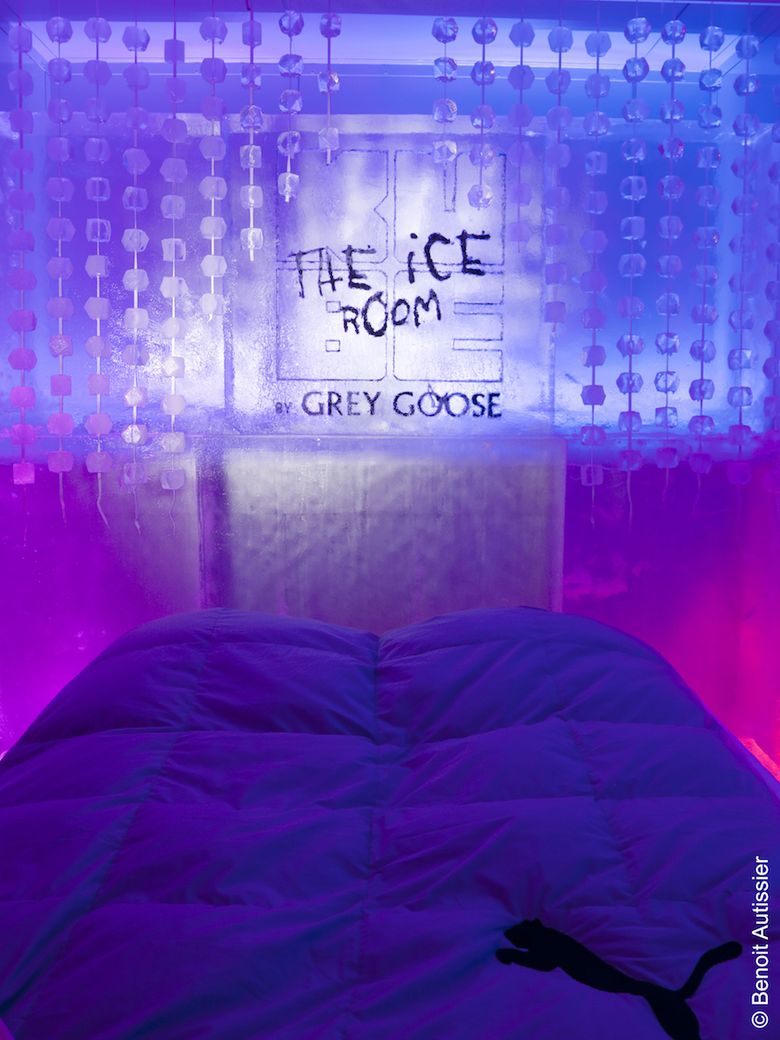 DESIGN, CREATION, PRODUCTION
A replica hotel room complete with walls, a bed, closet, bedside tables, decorative objects… all carved in ice,- a fireplace.

RESULT
A temporary frosty suite with an icy bathroom, furniture, bar and more… This room was even inaugurated by billionaire Richard Branson.