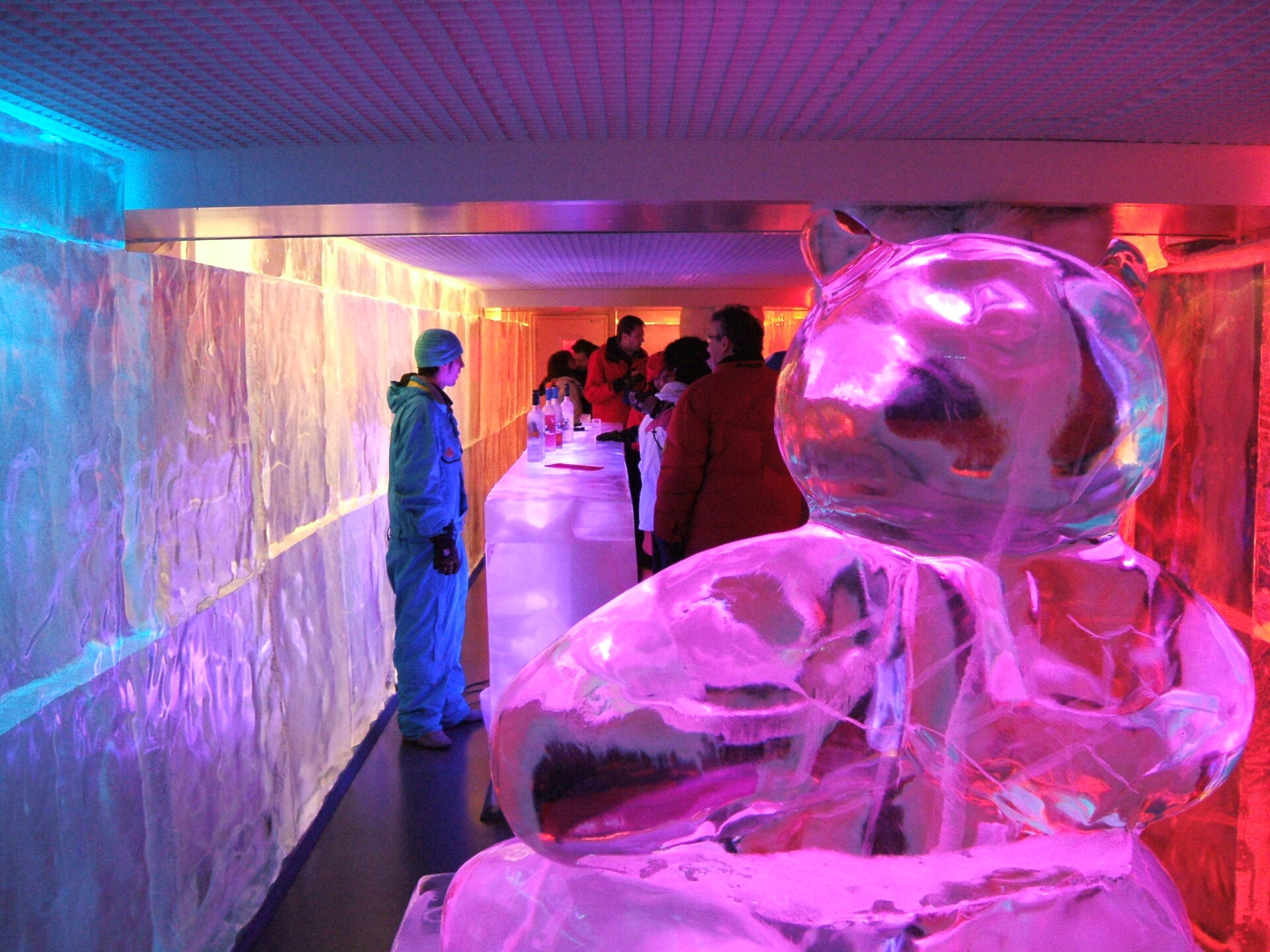 The first ice bar arrives in France
In 2005, the Kube Hotel in Paris opened the very first ice bar! A unique concept in France, this surrealist decor, which was created from 20 tons of transparent ice, was entrusted to the expertise of Crystal Group. 'The Ice KUBE by Grey Goose' invites guests to enjoy vodka cocktails in a Northern setting at an ambient temperature of -10°.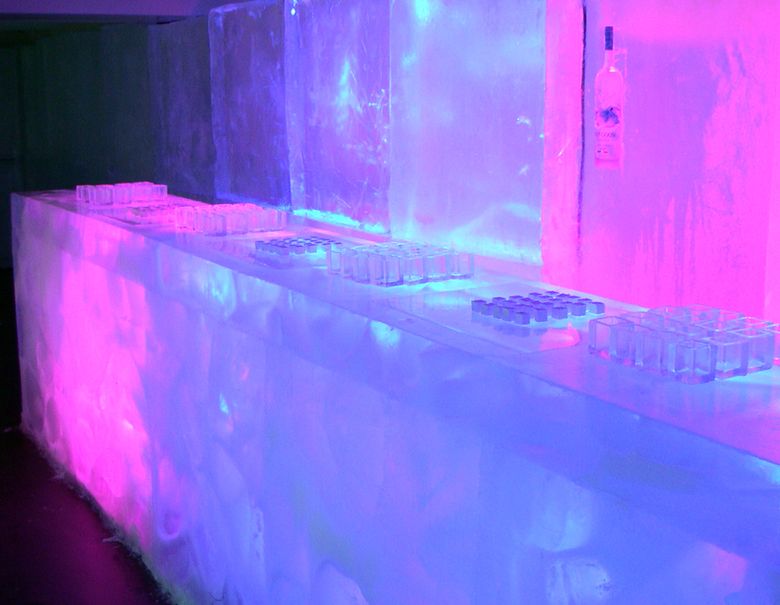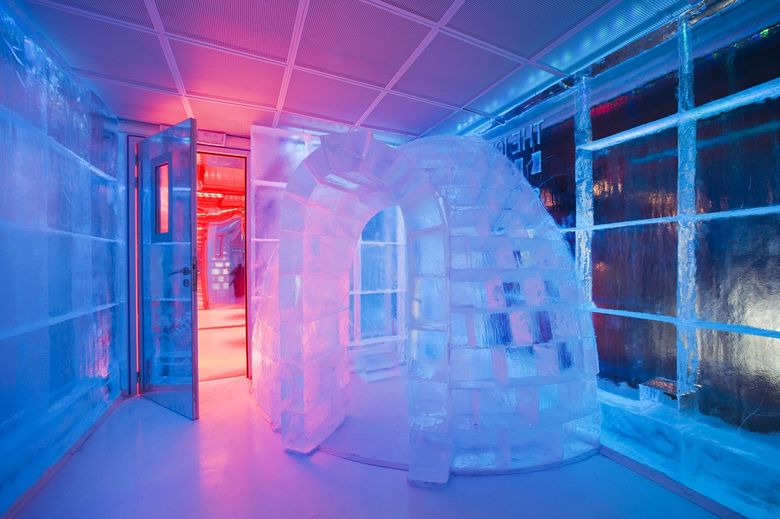 DESIGN, CREATION, PRODUCTION
30-LM x 2.20-metre-high ice walls with details and engraved logos,
1 straight, 7-LM ice bar,
1 ice Buddha bear (half-bear, half-god) sat on a 1-m x 1-m ice cube,
cube-shaped ice glasses,
1-m x 1-m ice plaques with an engraved logo.

RESULT
The success was immediate. Show personalities, trendy Parisians, businessmen… Everybody falls in love with this icy world! ELLE magazine even shot a fashion shoot here called 'Panoplies grand froid' ['An icy collection']!