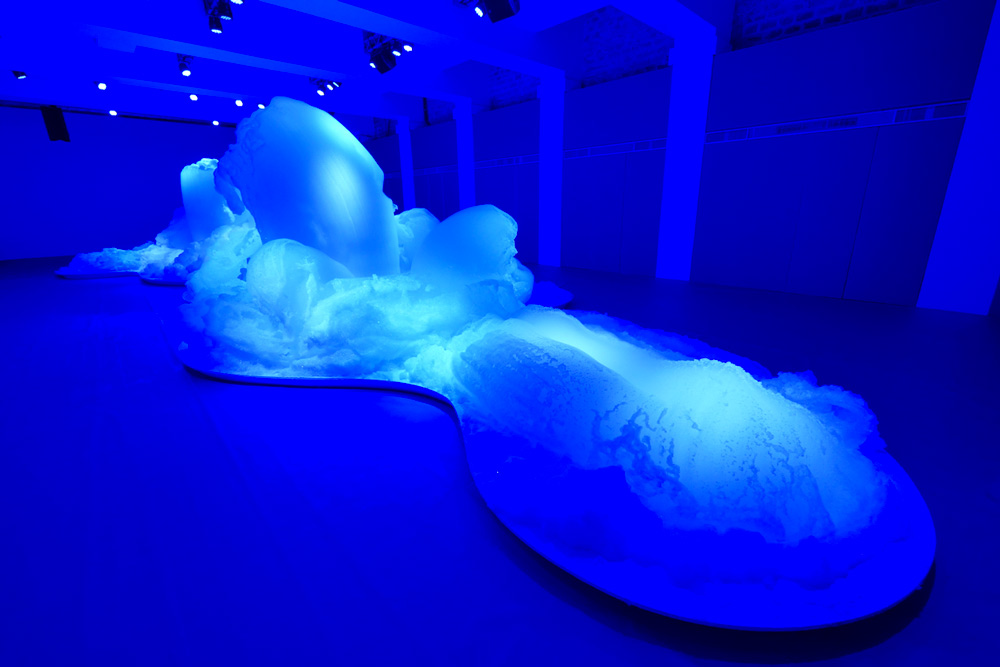 Foam cloud
As part of the Japonismes 2018 cultural season, contemporary Japanese artist Kohei Nawa took part in the FUKAMI exhibition at the Hôtel Salomon de Rothschild. For his ephemeral piece entitled FOAM, the artist called on CRYSTAL The aim? To create an immense 4-metre-high cloud of foam, whose shape was constantly changing.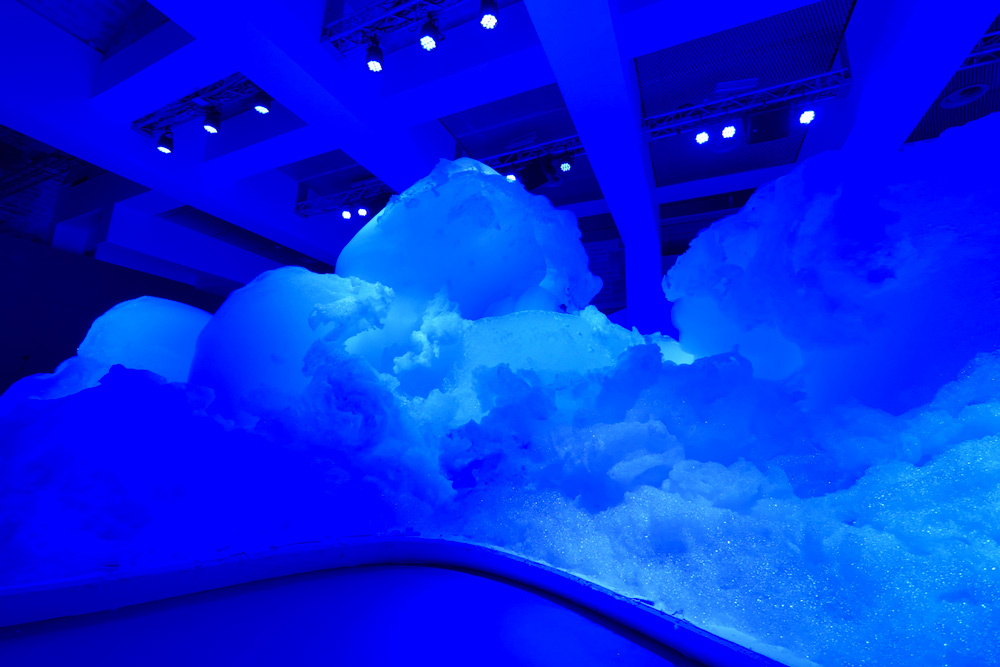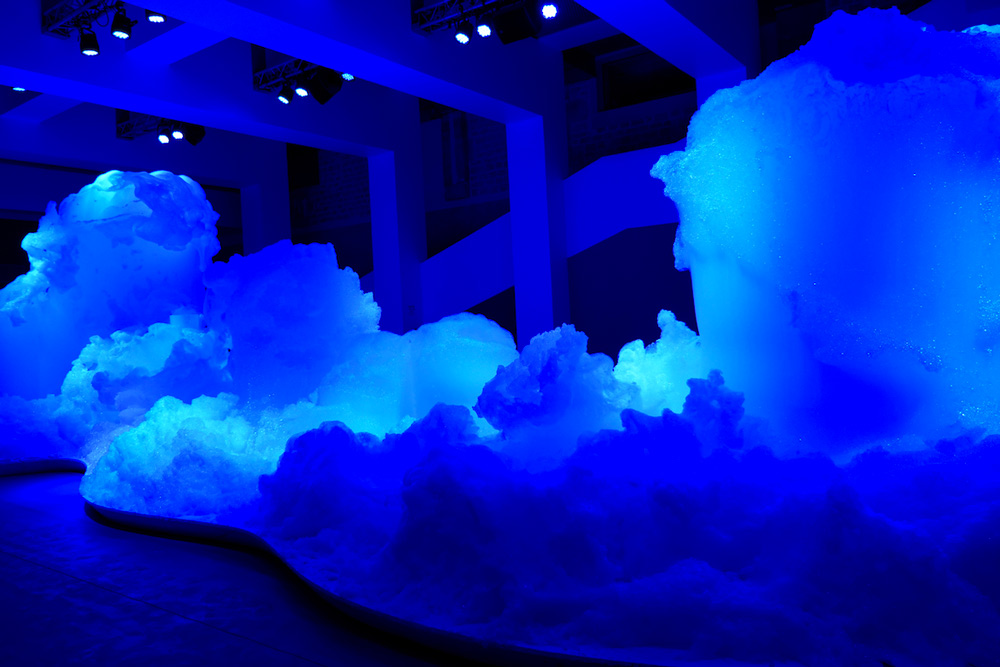 DESIGN, CREATION, PRODUCTION
– Supply and installation of a PVC waterproof coating (450 m2) for the floor
– Manufacturing and installation of a shaped pool approx.130 m2 in size + waterproof tarpaulin
– Supply and installation of a non-slip rubber coating
– Manufacture and installation of 19 'mountain' volumes
– Supply and installation of 200 ballasting weights
– Development of an air propulsion device (pumps, pressure regulators, connections, pipes, etc.)
– Development of a foam system
– Construction of self-supporting cymatiums
– Maintenance of the installation throughout the exhibition
– Disassembly and removal of the installation

RESULT
An unprecedented staging of these flowing and fluffy shapes that invites you to put yourself in meditation mode. The artist Kohei Nawa is hailed by the press as the star of the exhibition, while CRYSTAL is, as ever, delighted and proud to have answered the challenges of an artist to help them realise their creations.