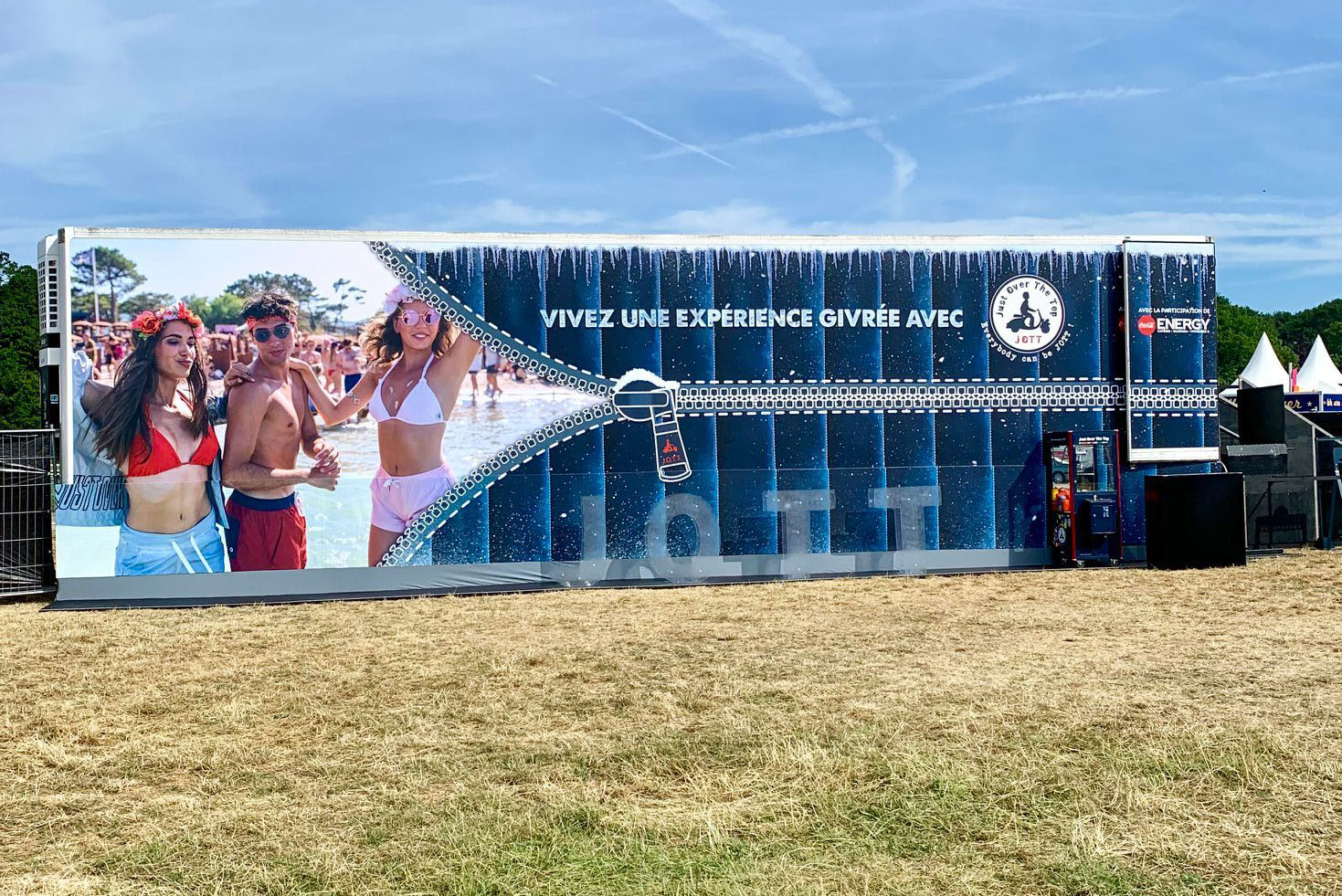 "Jott" Ice Bar at the Lollapalooza Festival
Feel like cooling down in the middle of July in Paris? That's the promise JOTT delivered on. The famous multi-coloured padded jacket brand succeeded in giving Lollapalooza festival goers a completely "chilled" experience. The Texto agency approached us to propose creating an ice sculpture decor with the brand's total look. The scene set in our ICE TRUCK was immersive. For 2 days, festivalgoers, kitted out in padded jackets, were able to admire the decor, pose for a photo and enjoy a nicely chilled Coca-Cola in an atmosphere around -10°.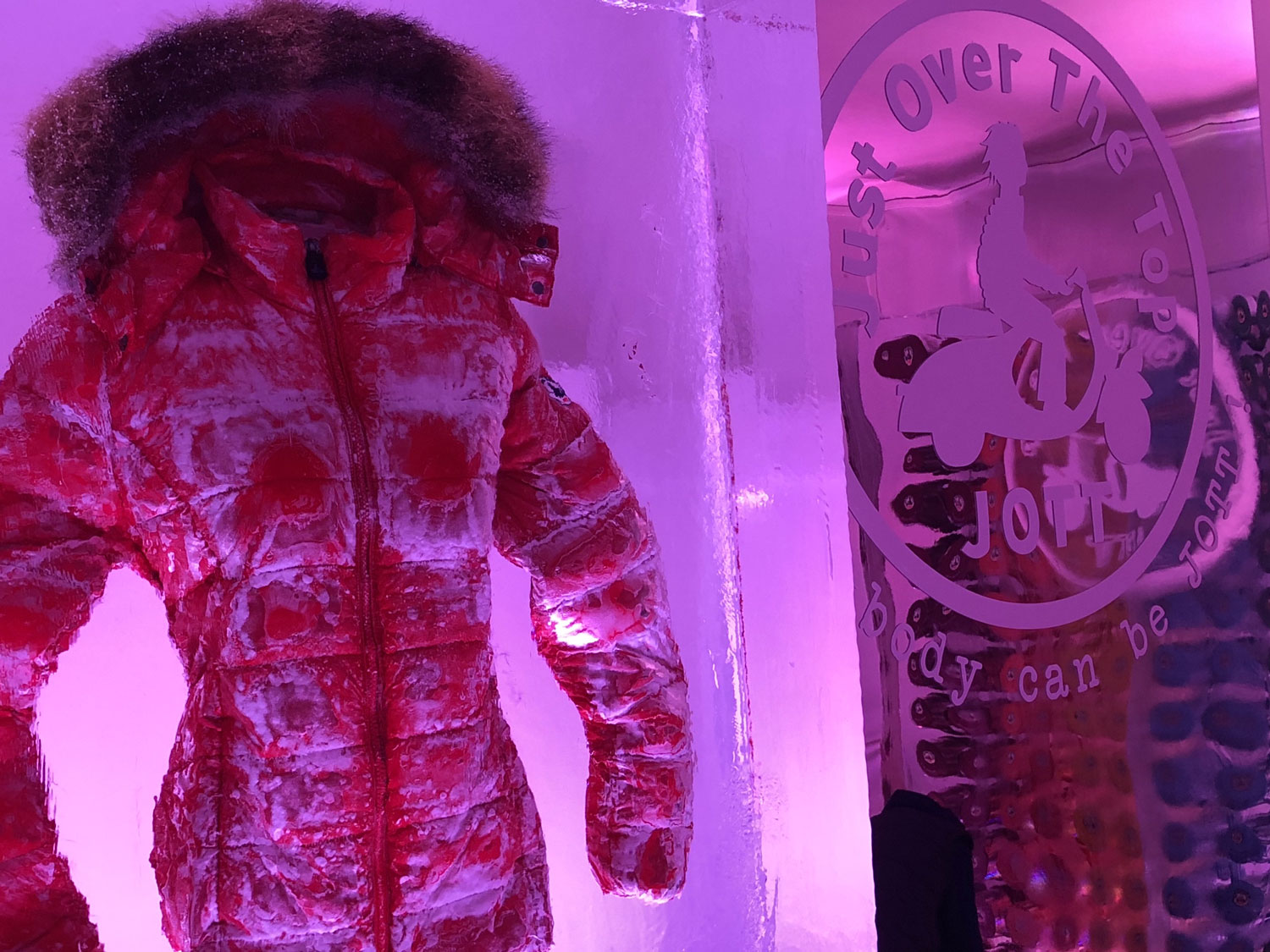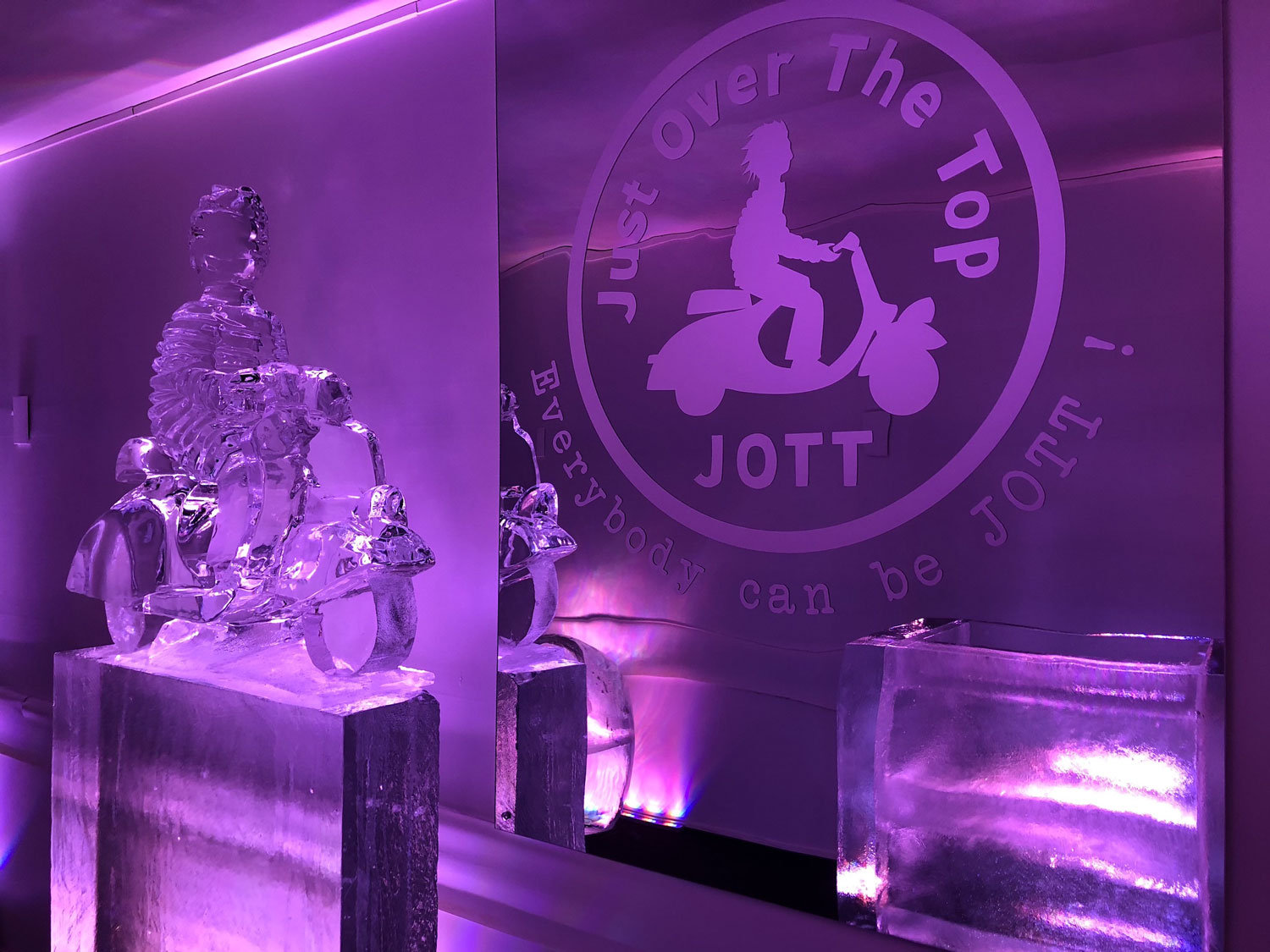 DESIGN, CREATION, PRODUCTION
 – ICE TRUCK: 12m X 2m50 refrigerated trailer customised inside and out
– Ice sculptures:
. 1 2m X H.2m10 wall with Jott bags integrated (cavities Diam 11cm X depth. 15cm) +
JOTT logo engraved on the side
. 2 bubble chairs
. 1m bar
. Scooter on a plinthe (dimensions: H.1m80 X 1m)
. 3 H.2M X 1m blocks with padded jacket integrated

RESULT
Our Ice Truck was one of the most popular activities. It takes on your brand's colours for a summer tour or special event. JOTT succeeded in giving more than 1,500 visitors a chilling thrill in 2 days. A real success!