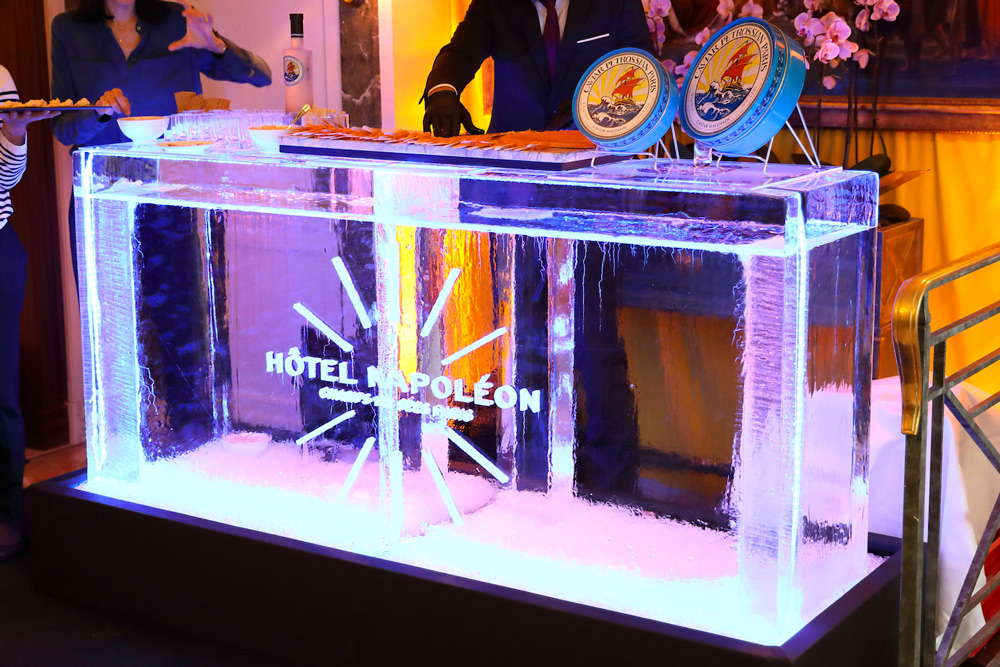 Ice: CRYSTAL's signature material since 1997.
Water in solid state: Its crystalline transparency conceals countless surprises. Frozen water takes on unexpec- ted and impressive forms at the hands of CRYSTAL's expert sculptors.
We Agency selected CRYSTAL for their expertise in ice sculpture to stage the 90th anniversary of the mythical Hôtel Napoléon.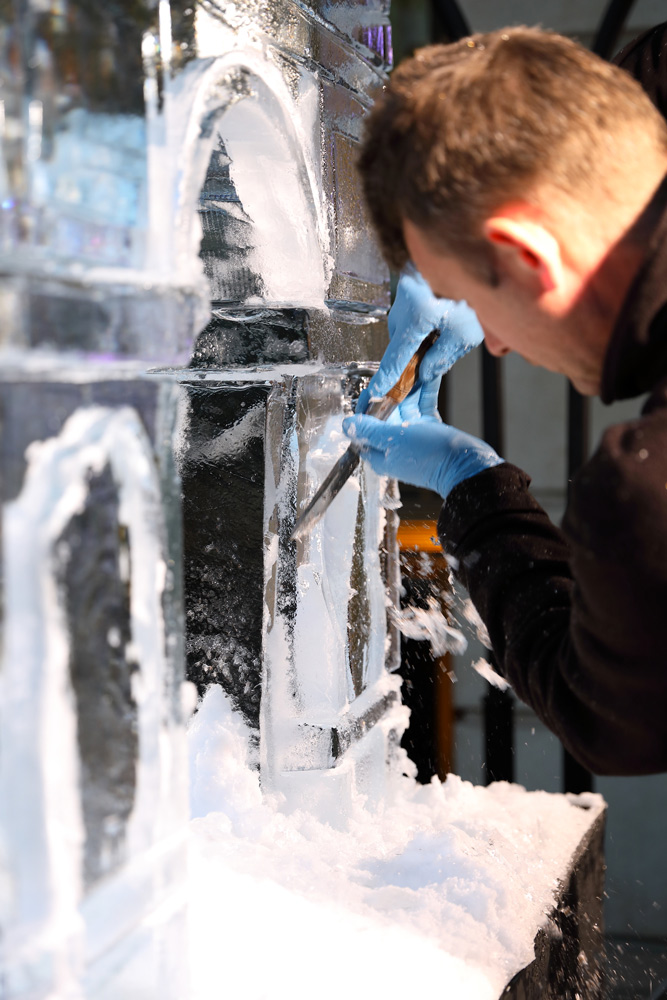 In less than two hours, 450 KG of crystalline ice (a patented CRYSTAL innovation) was transformed into an ephemeral replica of the Arc de Triomphe, identical in every detail to the original. To the 200 guests' delight, the live show was accompanied by a 2m long bar, cut out of the ice and engraved with the Hôtel Napoléon logo.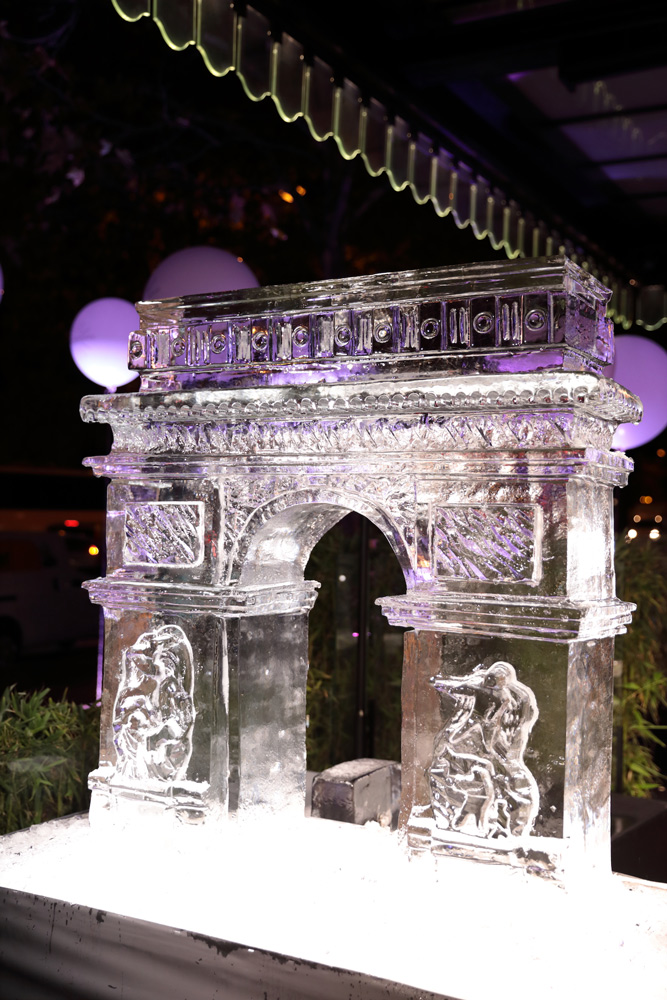 "The audience was captivated by the pure elegance of the ice bar and subjugated by the sculptor's unprecedented performance: Bravo CRYSTAL!"

TESTIMONIAL