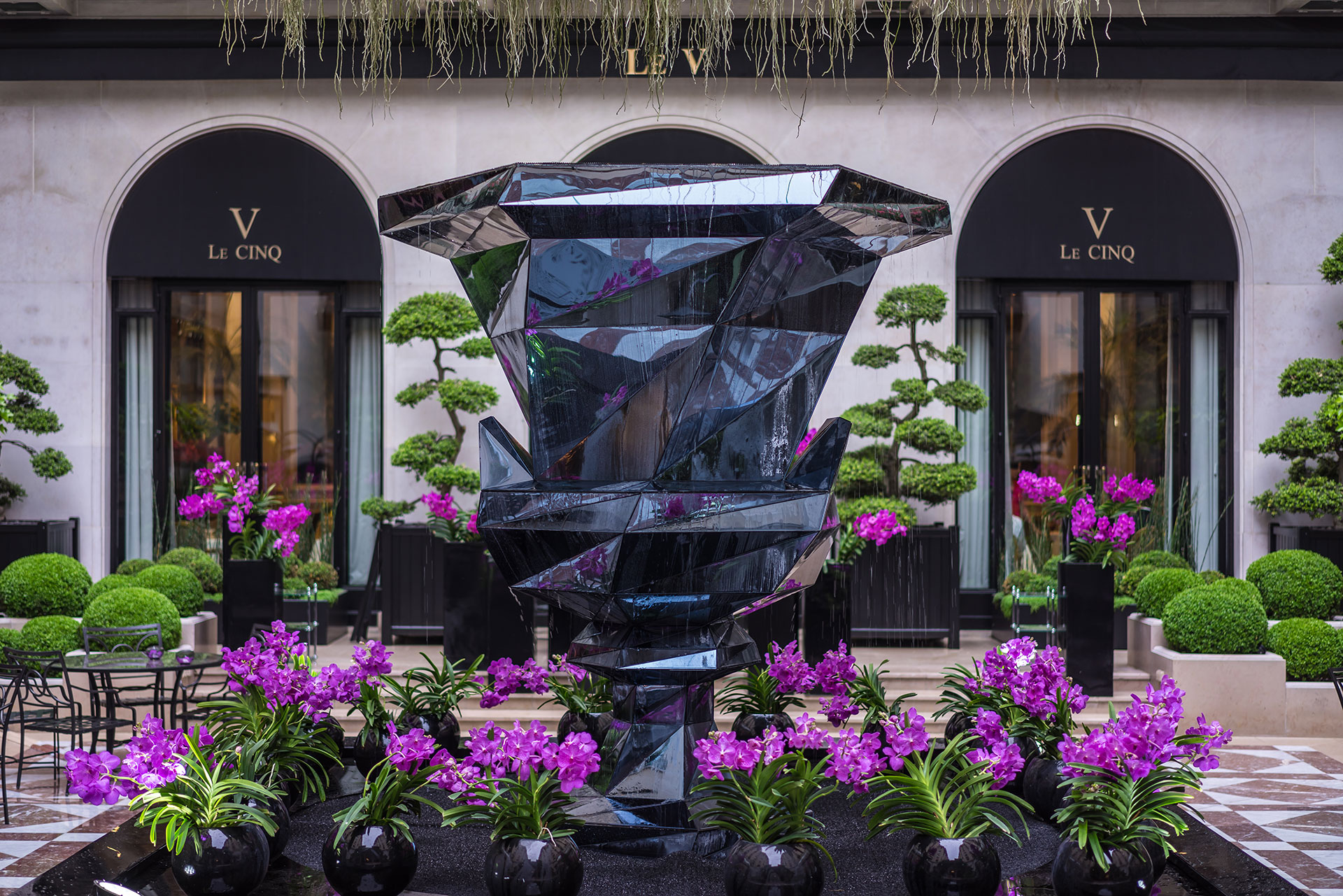 Water: The most versatile of elements, water provides every event with an unrivalled magical touch.
CRYSTAL has established itself as the world reference in the staging of water, having patented numerous technological innovations on water in both its liquid and gaseous states. Water jets, water curtains, fountains, and waterfalls are always developed by CRYSTAL with respect and preservation of this precious resource.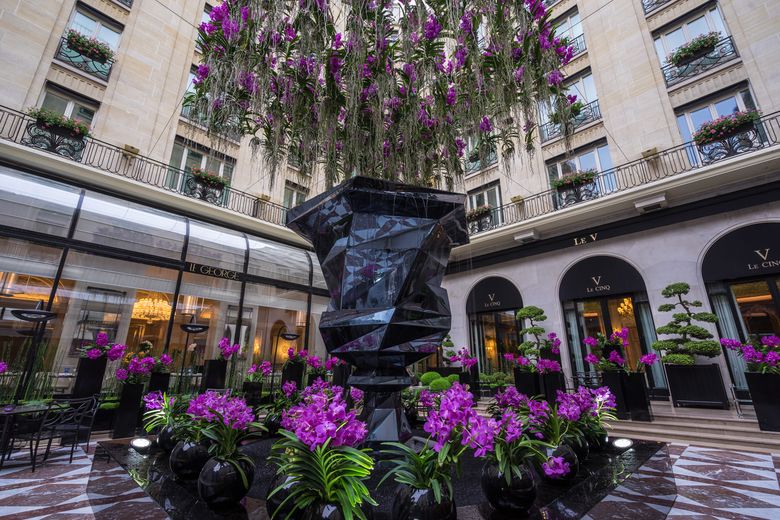 EXPERTISE / PROFESSION / SKILL
A key element of CRYSTAL's expertise, scenography is approached as a truly unique universe capable of creating an atmosphere and conveying a message. With no limits on design or production, textiles, wood, metal, glass and mirrors come to life to create settings that are either intimate or monumental, depending on client desires.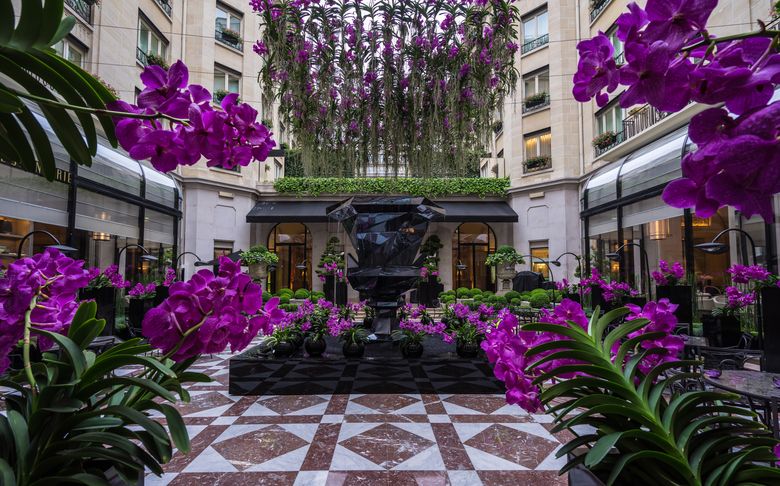 Each season, Artistic Director of the George V Hotel Jeff Leatham draws on his imagination to propose ever more spectacular settings. In the summer of 2018, he chose CRYSTAL to create a dreamy and breathtaking installation that would enhance the hotel's marble courtyard.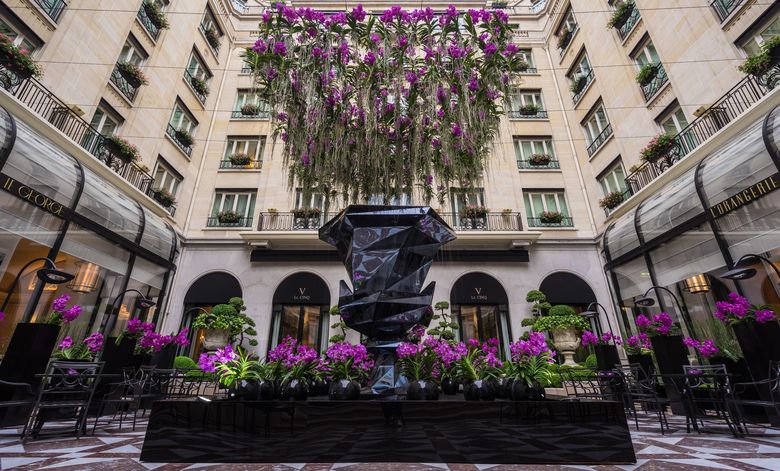 A giant Medici fountain made up of black mirrors overflowing with water thanks to an infinity system and topped by a canopy of orchids was installed at the marble courtyard's centre. This pleasant and estival scenography required the manufacture of a black altuglass basin measuring 4.5m long and 4.5m wide.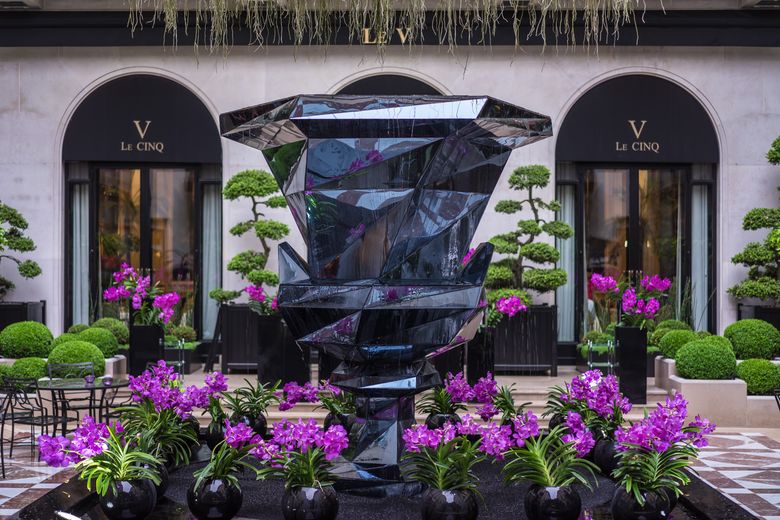 "Decorating a space as prestigious as the George V requires a talent equal to the standing of this palace. The CRYSTAL craftspeople and engineers rose to the challenge with flying colours!"

TESTIMONIAL