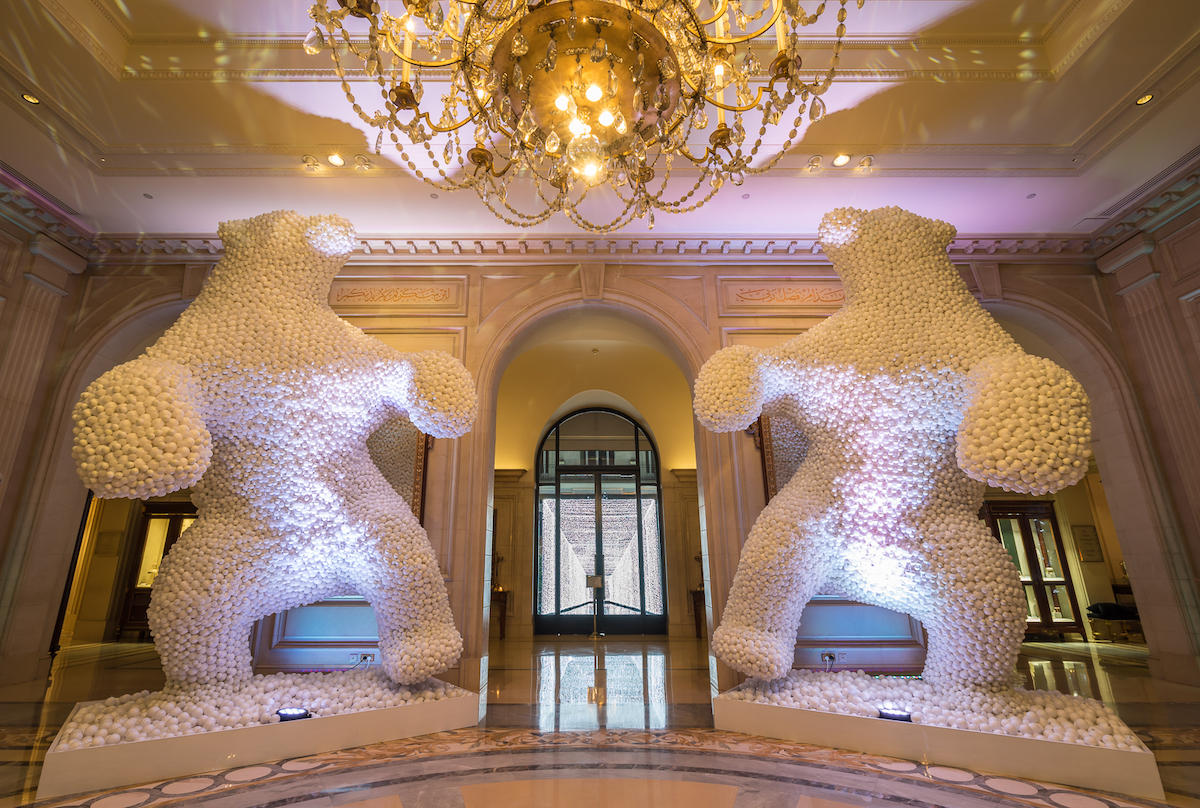 Magical decorations
For Christmas, Jeff Leatham, Artistic Director of the Four Seasons George V Hotel, once again called upon Crystal Group for their holiday season decorations. Monumental bears, a light tunnel and a mirrored Christmas tree: magic swept through the Parisian palace.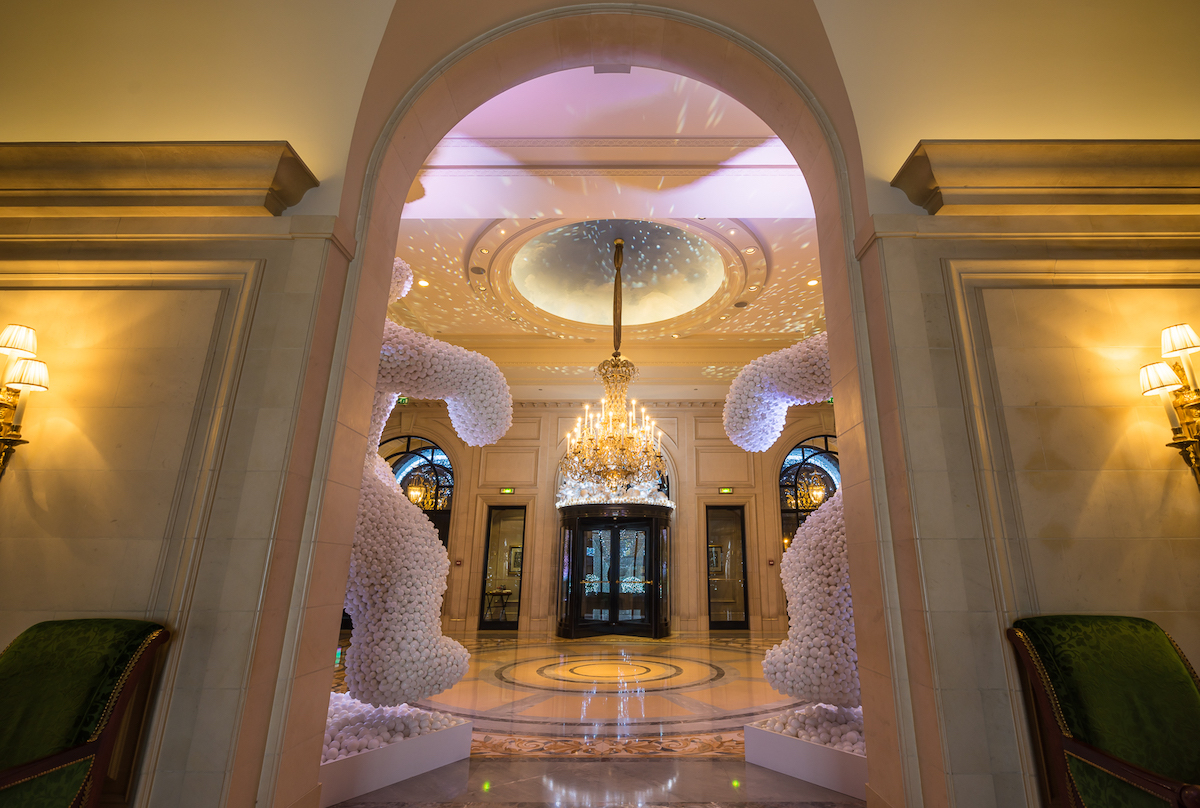 DESIGN, CREATION, PRODUCTION
– 2 immense polar bears installed in the lobby
– 5-metre-high tree made from faceted mirrors, white on the outside and gold on the inside
– Tunnel (8 m x 4 m) dressed in 900 metres of LED garlands installed in the Marble Courtyard

RESULT
Once again, Jeff Leatham managed to plunge the Four Seasons Hotel George V into the magic of Christmas. We are very proud of the collaboration with his teams and the elegant and refined result of this decoration.