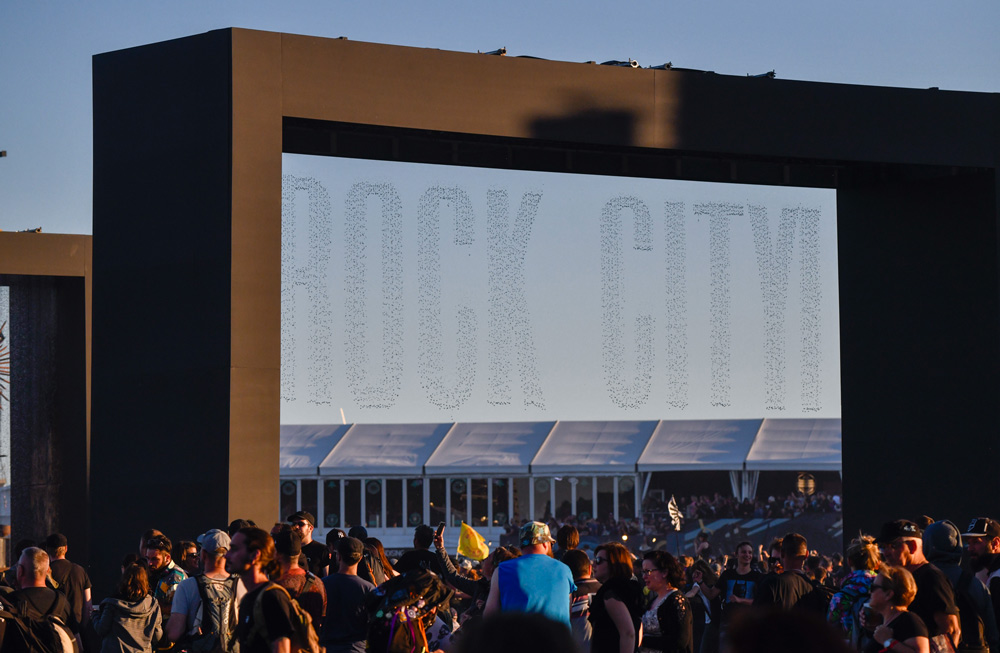 Decorative water curtains & Pixel Fall… for total refreshment
CRYSTAL is in the house! For the 13th edition of Hellfest Metal Music Festival in Clisson, we brought a little freshness to the festival-goers with our huge animated water walls. A few drops felt great as the sunshine bathed the concerts.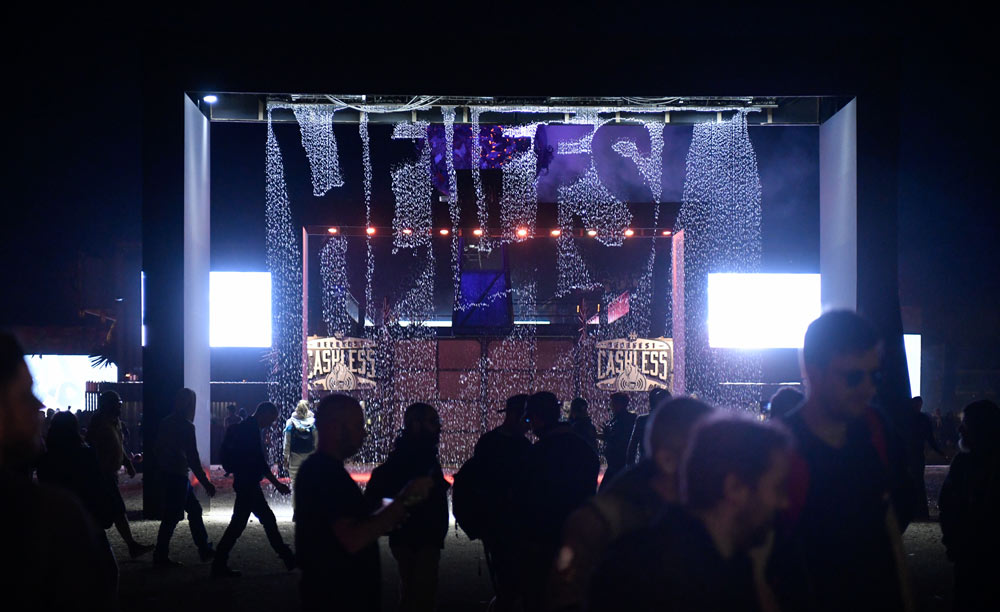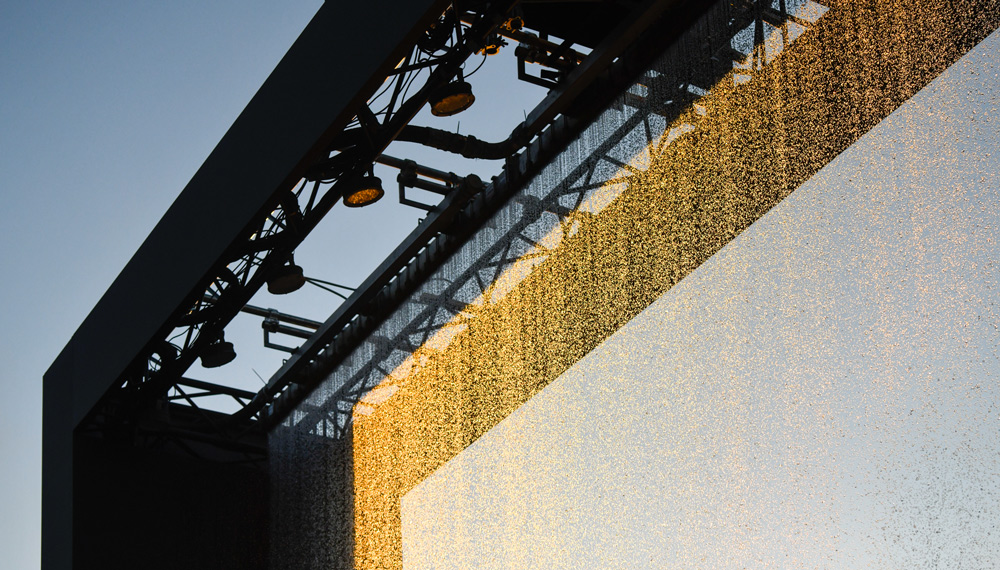 DESIGN, CREATION, PRODUCTION
-1 7.20-metre-high Pixel Fall water curtain
-1 9-metre-high decorative water curtain

RESULT
On the front page of the press: our water curtains in the form of a scenic arcade was described as a 'Refreshing Novelty'. An impressive, visual and refreshing animation that all festival-goers are sure to remember.