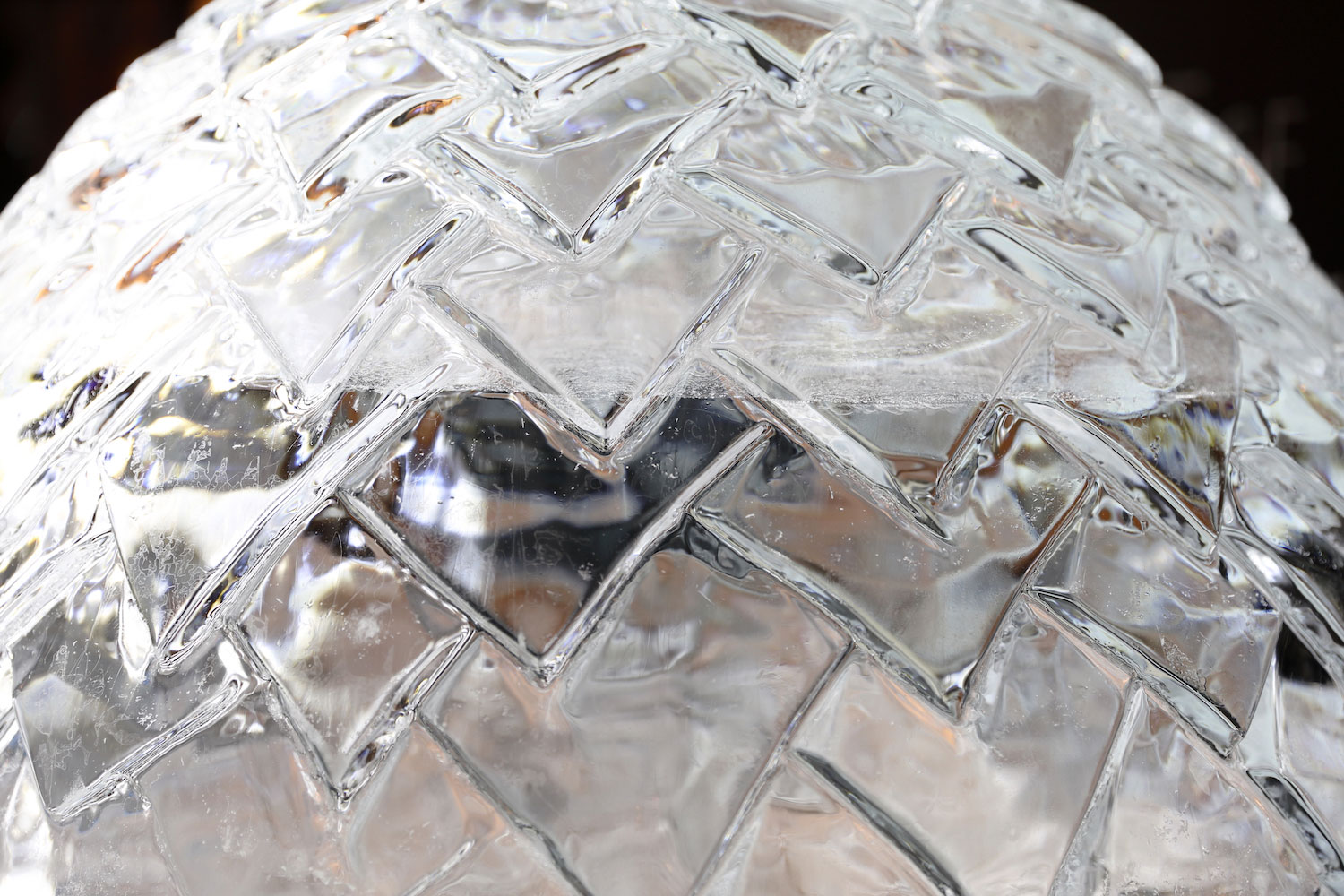 Ice: CRYSTAL's signature material since 1997.
Water in solid state: Its crystalline transparency conceals countless surprises. Frozen water takes on unexpected and impressive forms at the hands of CRYSTAL's expert sculptors.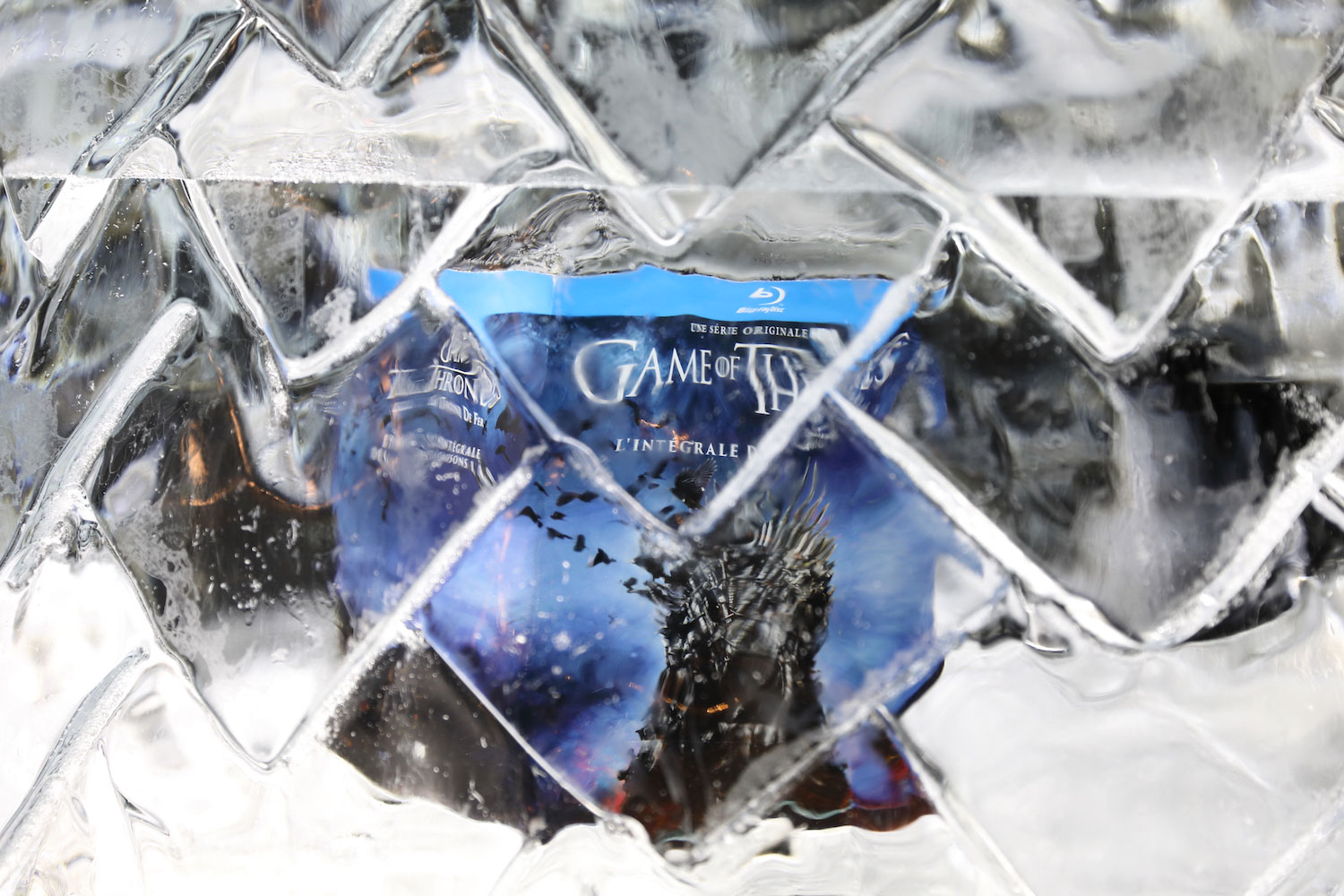 To celebrate the DVD release of "Game of Thrones" season 8, CRYSTAL was called upon for their ice sculpture expertise. The task was to create a frozen replica of the famous "dragon eggs" given to Daenerys Targaryen in the series.
A giant 1.5m x 1m egg was sculpted from a one tonne block of crystalline ice (a patented CRYSTAL innovation). Delivered by refrigerated lorry and installed in a space called "the dragon's lair", the egg was placed upon a basin to collect the melting water. Over time, the dragon's egg became a "surprise egg" releasing gifts to be won by fans of the series (DVD box sets, games).
Thanks to CRYSTAL's creative genius, a supernatural egg became real, much to the delight of fans, onlookers and even the "white walkers" (iconic creatures from the series) present at the event.