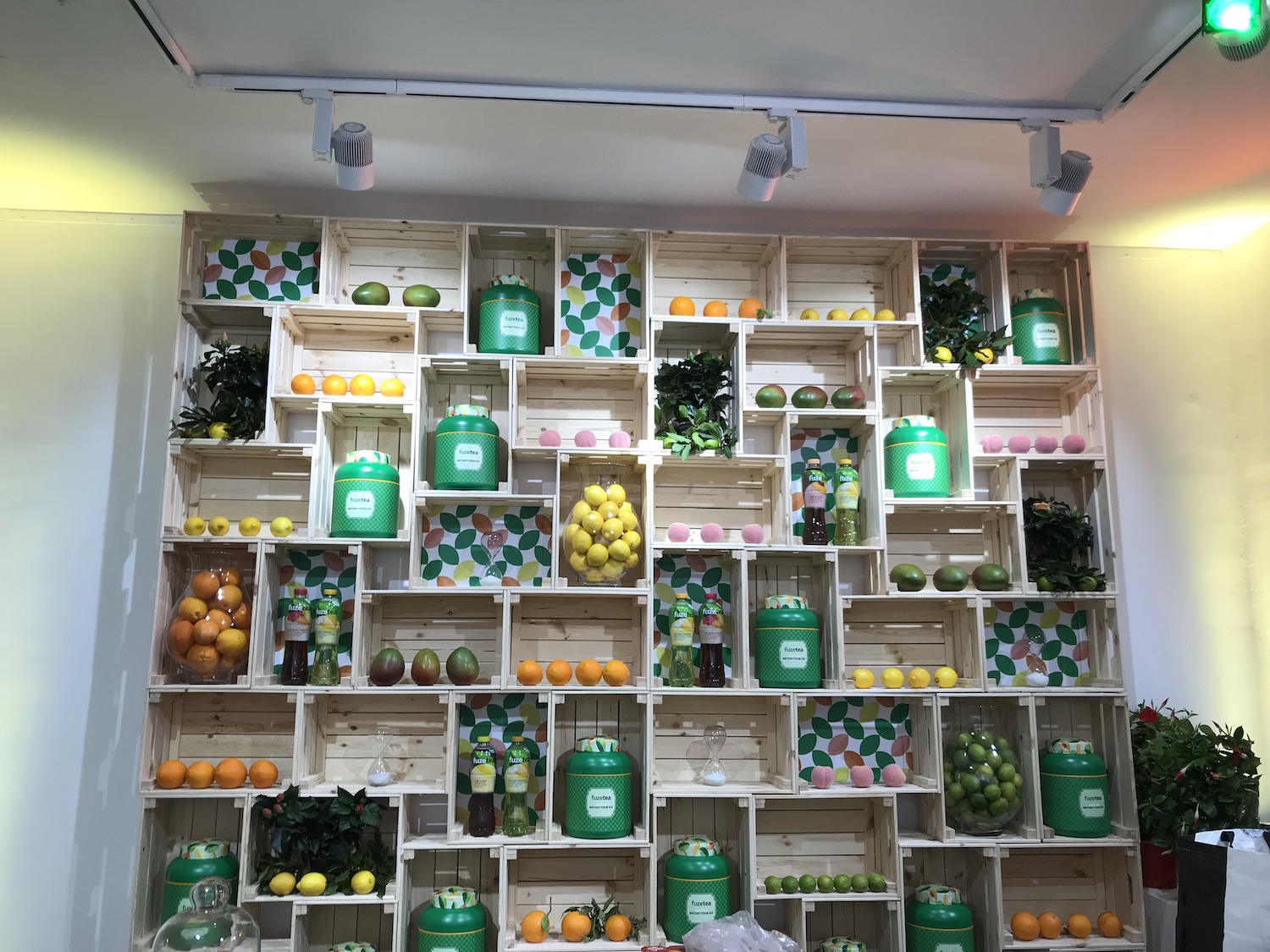 Zen décor
To celebrate the launch of a new range of Fuze Tea in France, The Coca-Cola Company decided to go big: a huge pop-up store was installed in the Sentier district in central Paris from 15 to 19 March. The aim? To disconnect and do nothing in a Zen space that promised sensory experiences and discoveries. Players agency, which was in charge of this event, called on Crystal Group to set the stage for this pop-up boutique, entitled Pop Up de Rien.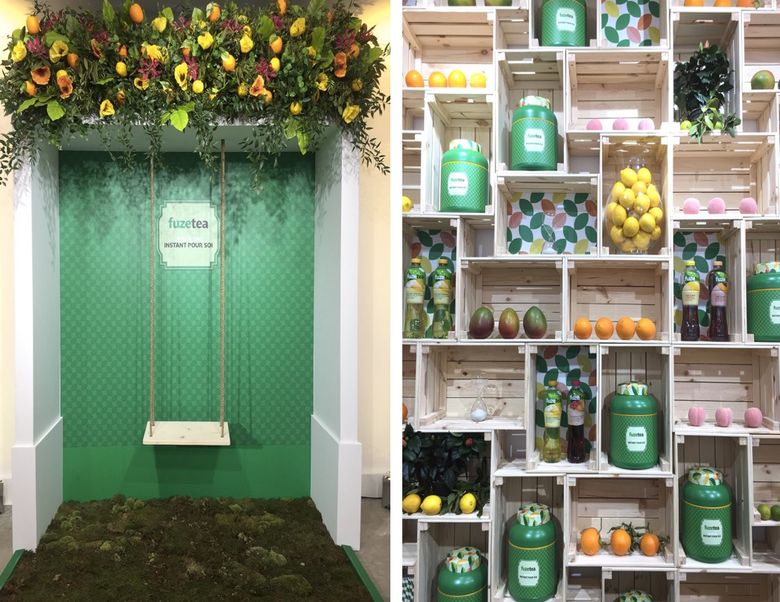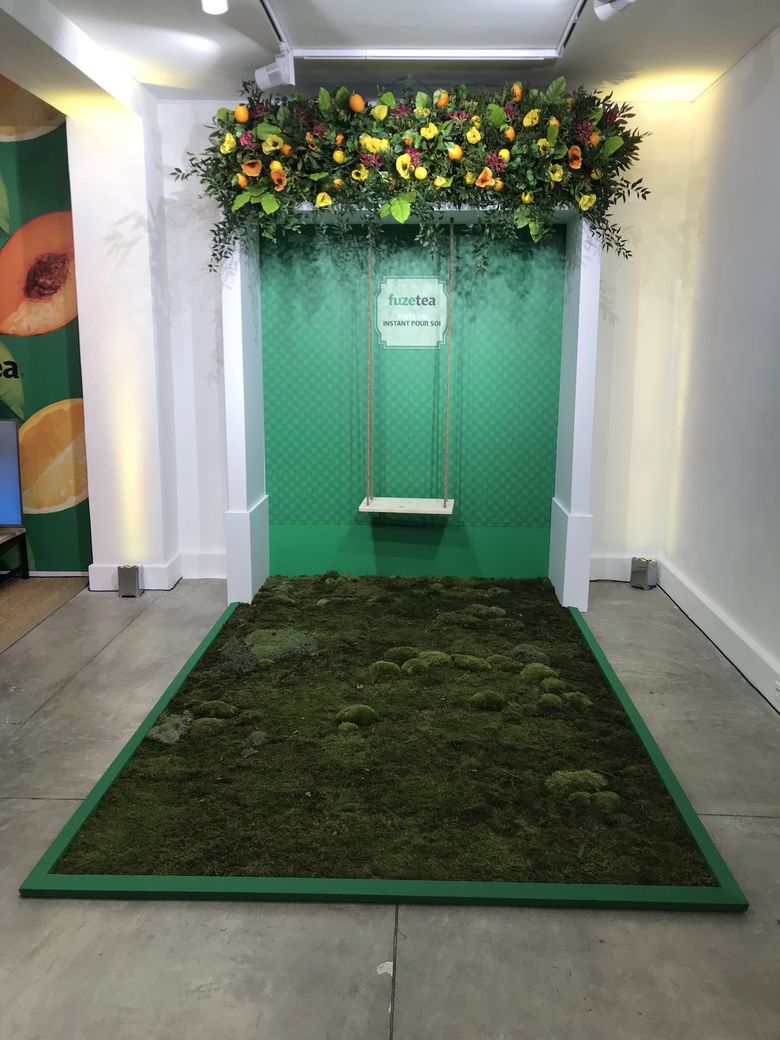 CREATION, DESIGN, PRODUCTION
Display windows, entrance walls and columns
Photo call: a swing above an area of greenery (scenic arch with plants and fruit attached to the swing, a 2.20-m x 3.00-m floor covered with foam, background covered with a printed tarpaulin)
3-m x 3-m display case made of crates + background stickage
3-m x 1-m desk with front panelling + glass container arrangement filled with fruit and hibiscus flowers
Lounge area: coco carpet on the ground + printed 3.15-metre-high x 2.38-metre-wide tarpaulin
Lounge zone: 4 white window covers + 10 printed featherboards suspended as if levitating with helium-filled white and green balloons
Signage

RESULT
Mission accomplished: a Zen décor for a deliciously sensorial experience.