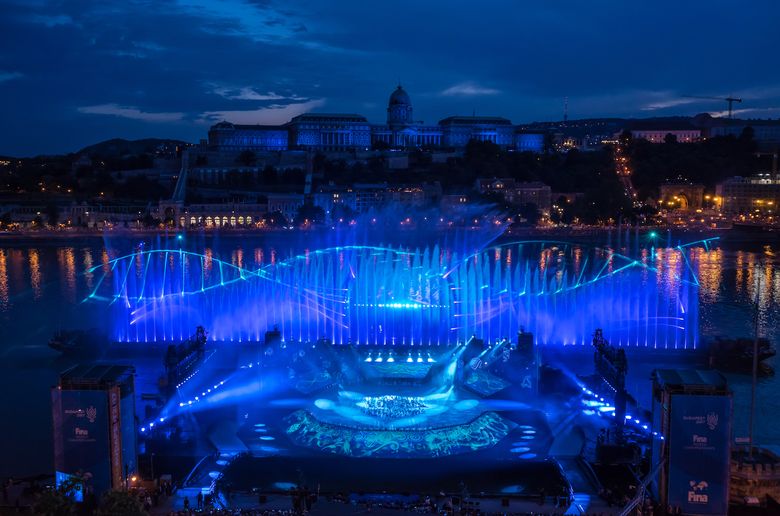 Water: The most versatile of elements, water provides every event with an unrivalled magical touch.
Fire: enchanting, warm, resonant, fire is mankind's first spark of magic and awakens powerful emotions in each of us.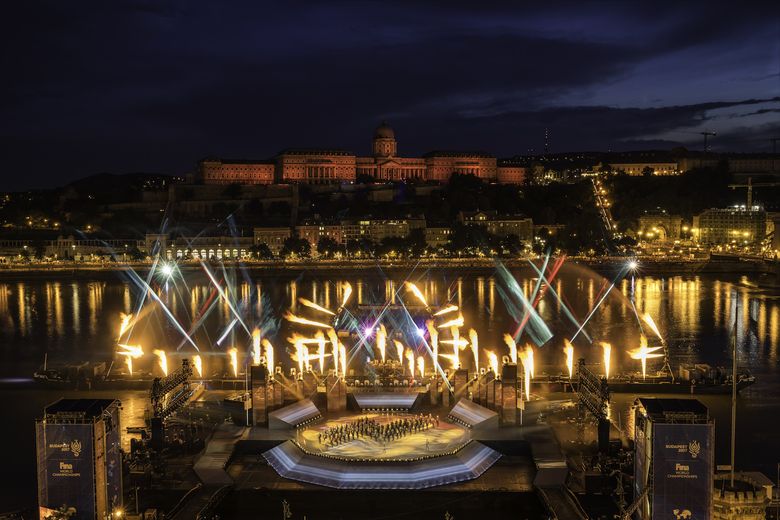 Water shows, Fire effects (flames, lake of fire, explosions)
CRYSTAL has established itself as the world reference in the staging of water, having patented numerous technological innovations on water in both its liquid and gaseous states. Water jets, water curtains, fountains, and waterfalls are always developed by CRYSTAL with respect and preservation of this precious resource.
Combining fire with other elements, making flames dance, producing detonations, and creating smoke effects are just some of the spectacular pyrotechnic animations offered by CRYSTAL.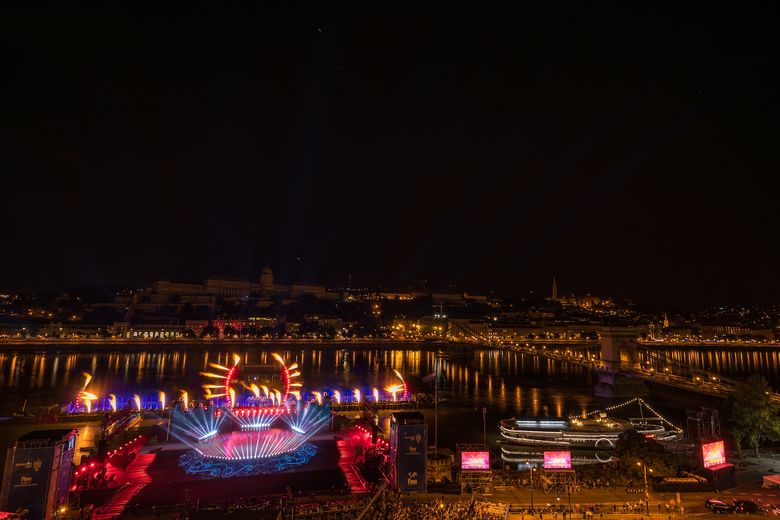 For the 17th World Swimming Championships in Budapest, a grandiose show was organised on the Danube. The opening ceremony was commissioned to ECA2, who in turn asked CRYSTAL to create the water and fire effects.
The ability to work simultaneously with water and pyrotechnic effects is unique and highly sought after. At this event, CRYSTAL demonstrated their mastery in both fields, combined with a multimedia device.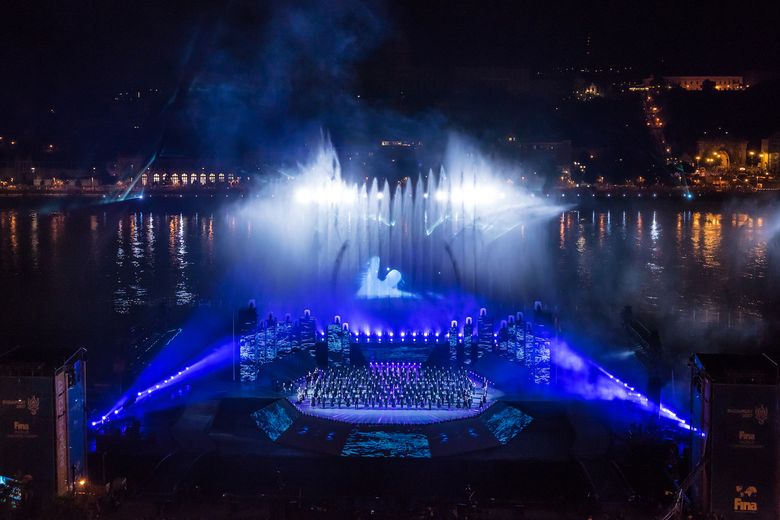 On an impressive 2,000m2 floating stage hosting nearly 500 artists, CRYSTAL succeeded in installing a multitude of devices specially designed for the show: 148 flame projectors (each 8m high), 20 mobile jets fixed on metal arches of two different heights (8 and 16m), and 118 jets of different heights and shapes, including 16 impressive 35m high XXL 3D jets, which outlined a flame of water. In addition, 200 LED projectors were placed to complete the installation.
| | |
| --- | --- |
| 148 | Flame projectores |
| 20 | Mobiles jets |
| 118 | Jets of different heights and shapes |
| 200 | LED projectors |
The multiplicity of effects desired by the client led CRYSTAL to see this challenge as an opportunity and to activate and showcase the full range of their skills: light effects on the castle, video projections on the water, spectacular aquatic and pyrotechnic effects; all executed with the utmost professionalism.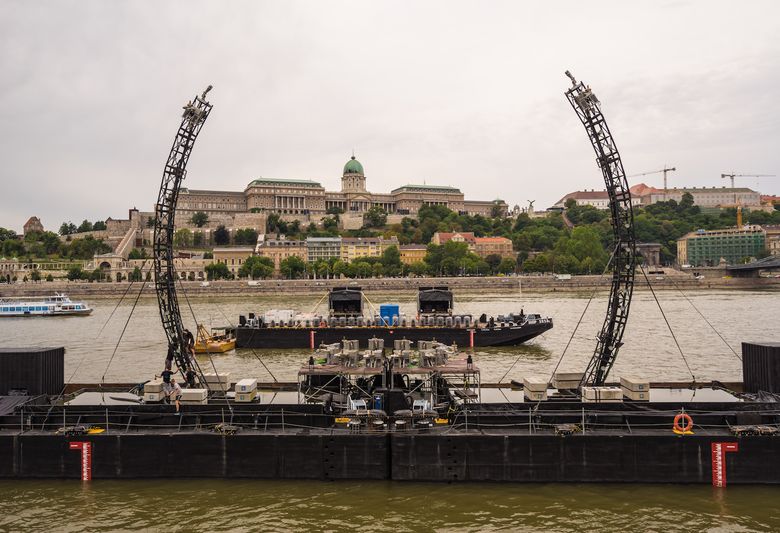 When special effects and multimedia work together in perfect synergy, when both technical and artistic creativity prevail, what results is none other than a magical multimedia show.