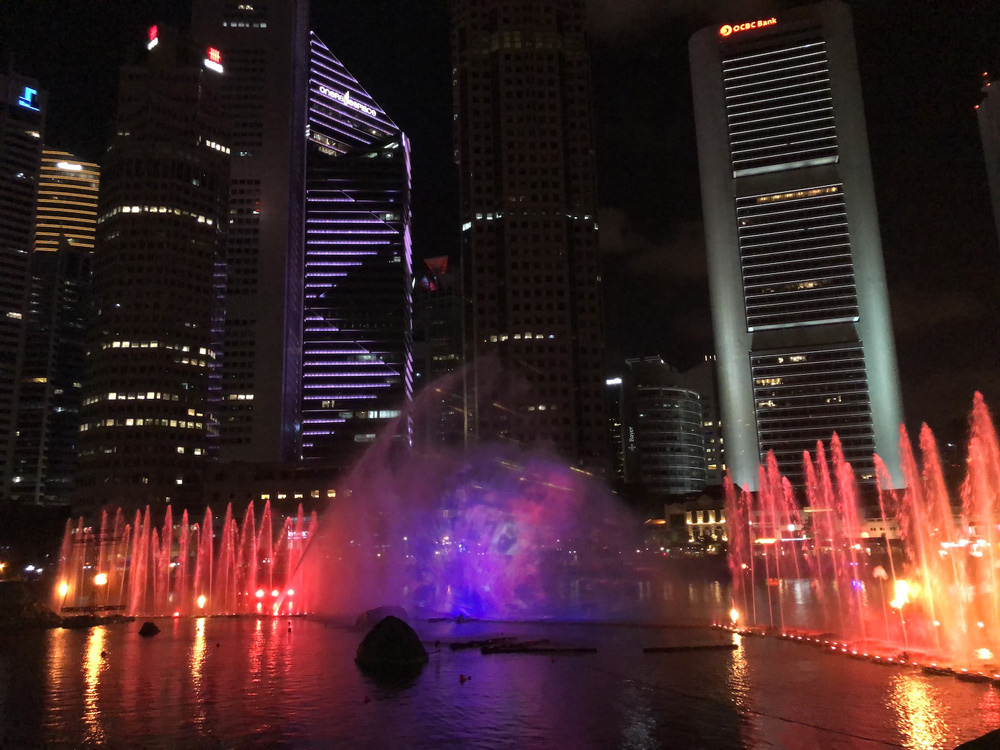 Multimedia show
As part of the I LIGHT SINGAPORE festival (from 29/01 to 24/02), no less than 32 artistic installations were set up. The BRIDGE OF TIMES multimedia show, designed and produced by ACTLD, was one of these artistic installations. ACTLD asked CRYSTAL to stage the water and fire effects.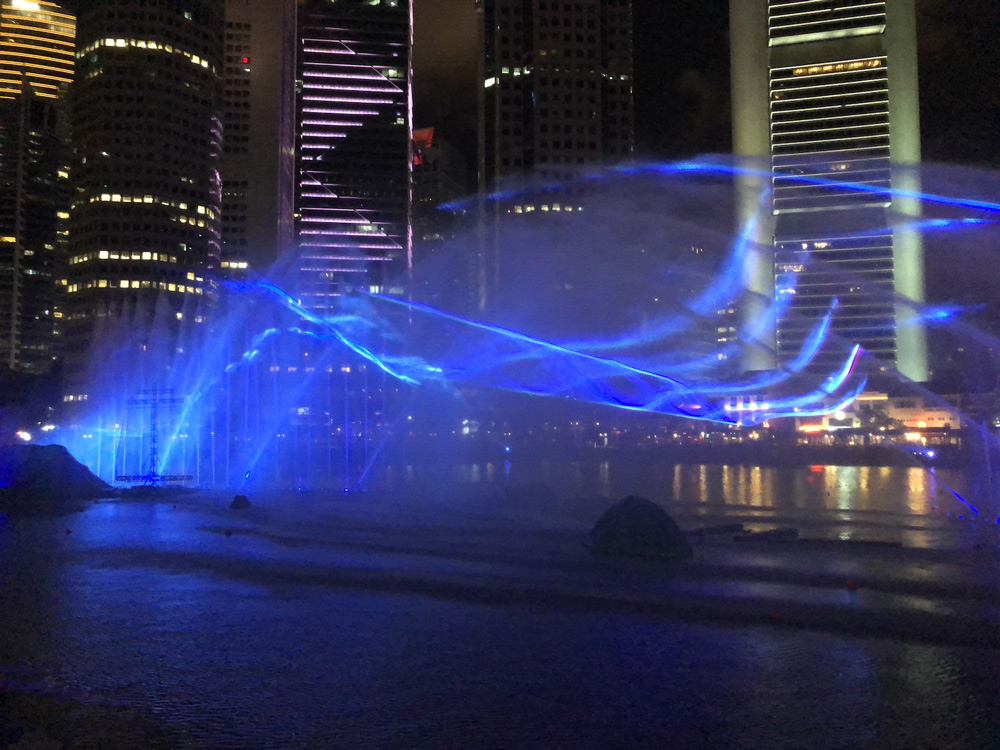 DESIGN, CREATION, PRODUCTION
– 45-metre-long water screen
– XXL geyser
– 33 straight jets
– 15 2DL jets
– 16 flame projectors
– Mist rails
– 104 LED projectors
– Management cabinet

RESULT
On the Singapore River, this immersive and grandiose show combined light, sound, projections and water to dazzle the audience. The 10-minute show, supported by an impressive technical system, was played several times a night.