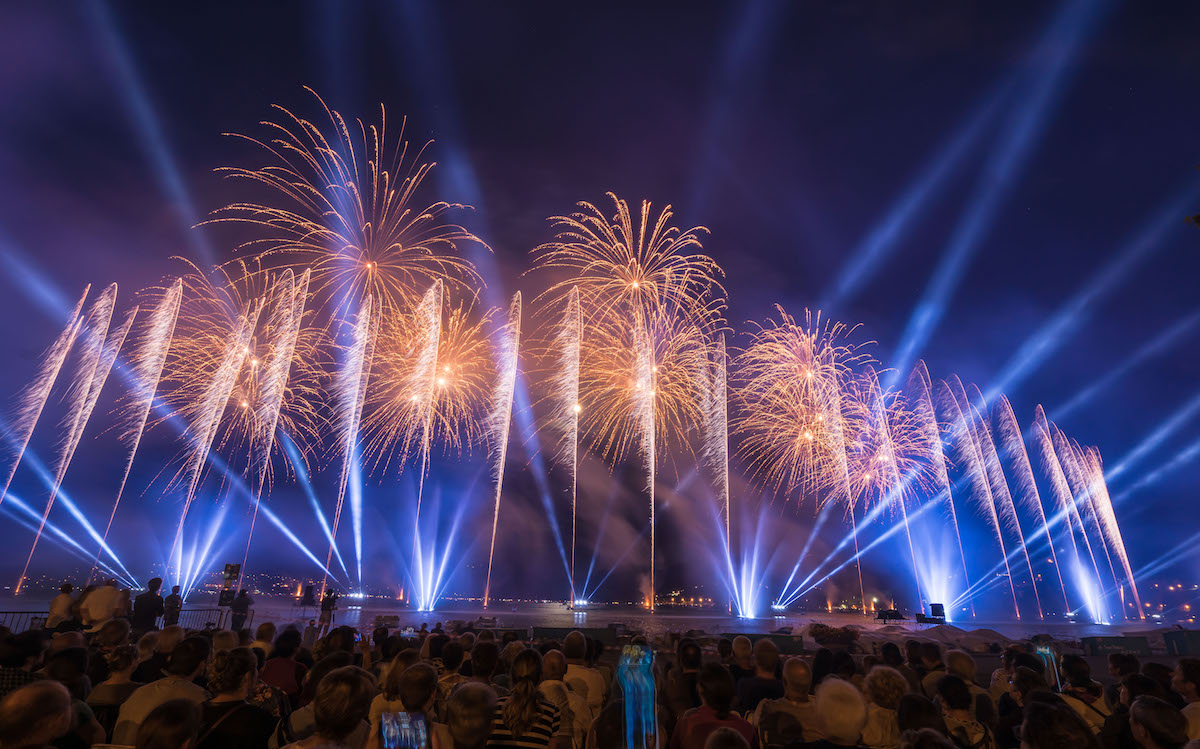 Water and fire effects for the lake festival
Lake Annecy Festival is the event of the year, with its coloured pyrotechnics show held over the water. For the 2017 edition, the event, entrusted to Grupo Luso Pirotecnia, took place over a surface of 500 metres. Water jets, projectors, aquatic fountains and lasers accompanied the fireworks. Luso called on Crystal Group to stage the aquatic system.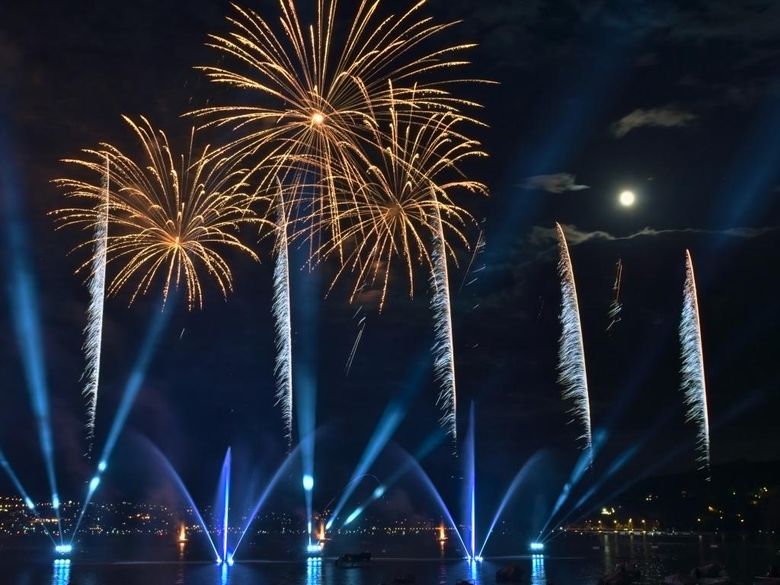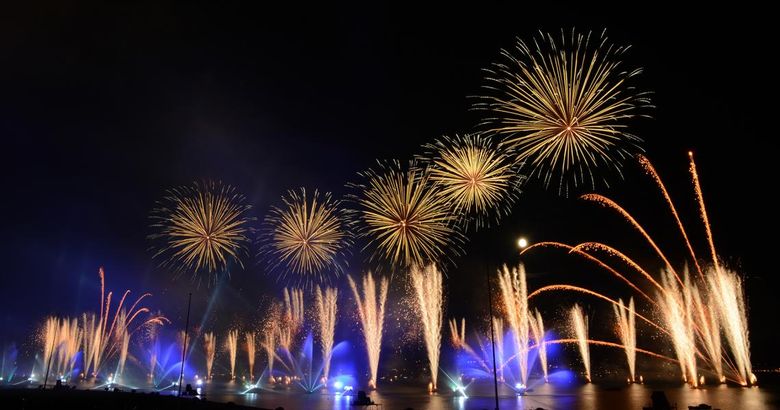 DESIGN, CREATION, PRODUCTION
12 floatation systems, each one equipped with 2 moving jets,
1 focus jet
2 straight jets
4 arch jets
200 LED projectors

RESULT
An innovative show in which fire, water, music and dance came together, giving life to magic scenes.