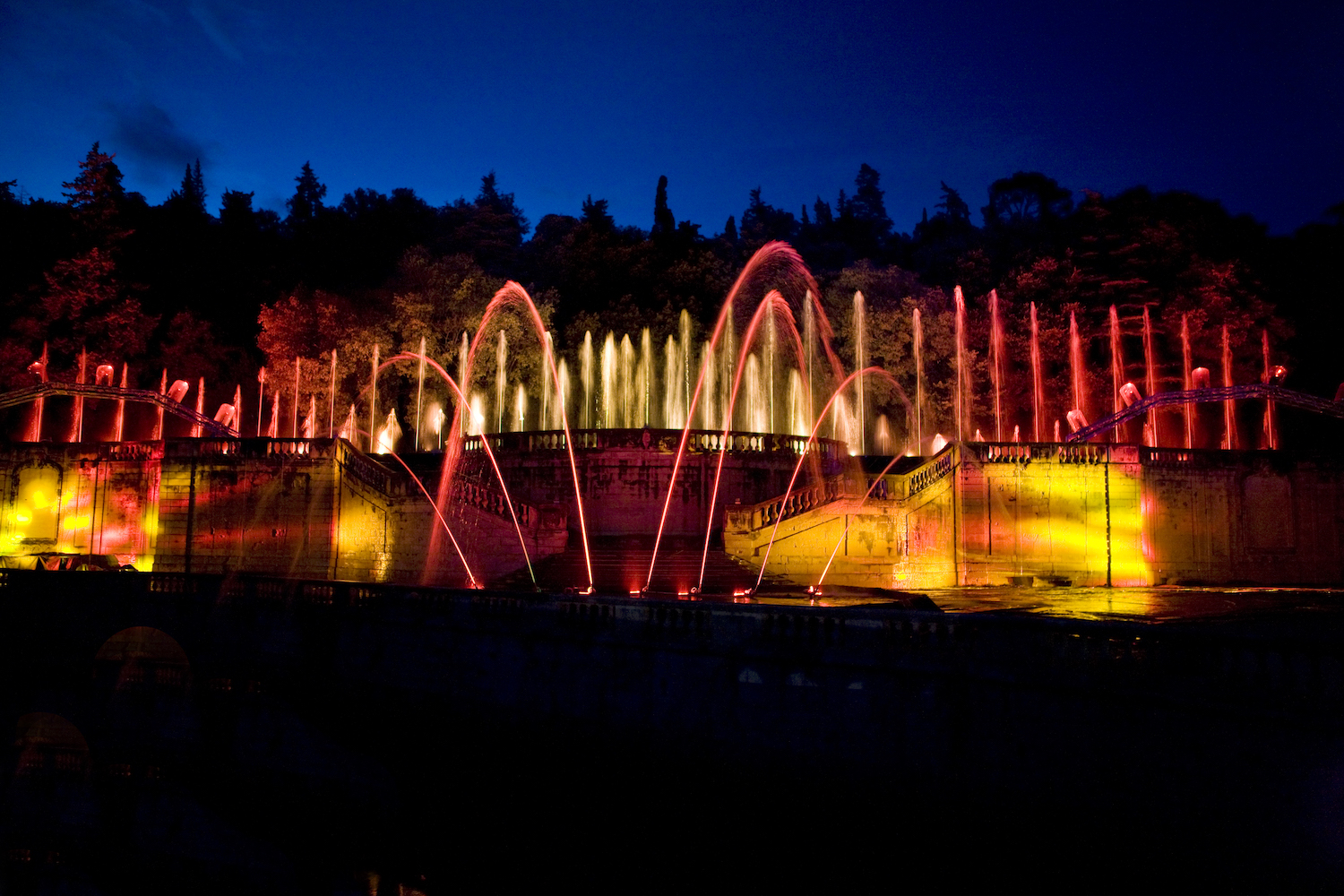 An aquatic wonderland in the colours of the wonders of the world
Every summer, from 12 to 15 August, the Jardins de la Fontaine are illuminated to the rhythm of the water. This impressive show combines video projections on a giant screen, water, light and fire effects, and music. Taking part for the seventh time, Crystal Group named the 2015 edition, 'Wonders of the World, Wonders of Nîmes'. The colourful scenes of this free 25-minute show became the place to be this summer in Nîmes.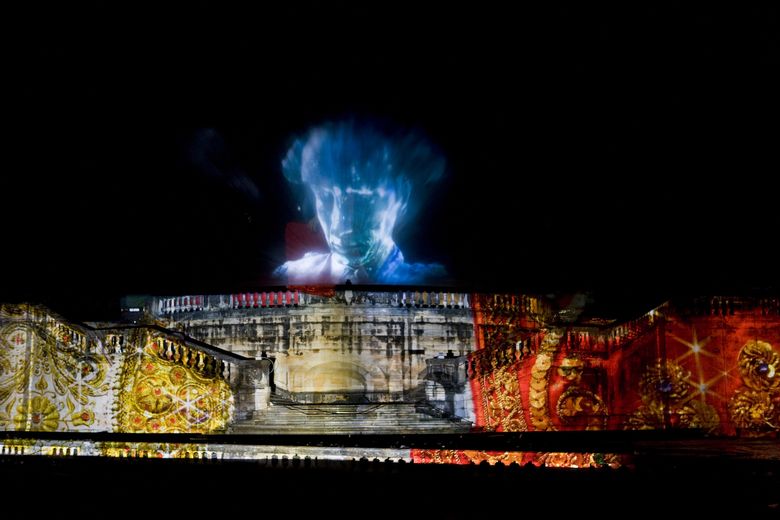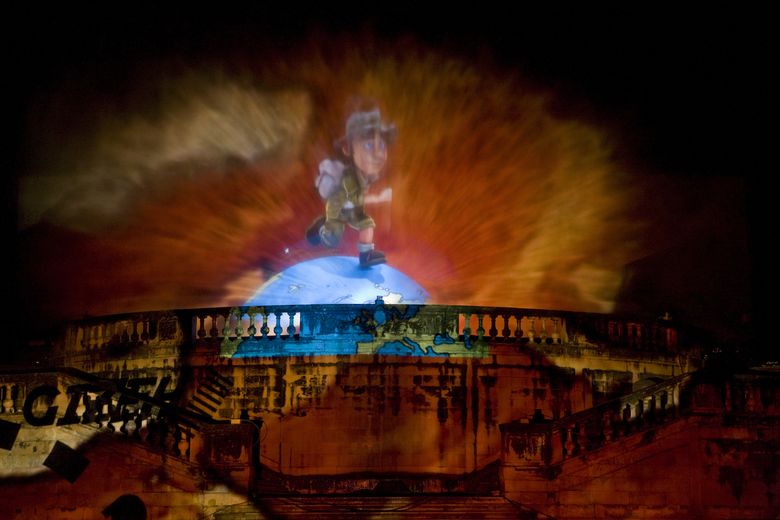 DESIGN, CREATION, PRODUCTION
Video images
1 x 70 m pool with 1 x 12-metre-high water screen
32 x 12-m oscillating jets
8 x 25-m straight jets
10 x 22-m arch jets
4 x squals with 9 x 10-metre-high jets
8 x 10-metre-high volcanoes
8 x 8-metre-high Emod chalices
4 x 35-metre 2D jets
1 x 100-LM mist rail
1 x 10 m pool with 8 x 3D-360° jets, each 25-metres-high
5 video projectors to project on the large screen and water screen
31 flame projectors
150 x LED projectors to illuminate the aquatic effects
Soundtrack
Effects programming.

RESULT
This multimedia show required:
6 semi-trailers of materials,
7 days of assembly,
3 nights of programme,
1 team of 15 people.
A particularly successful edition, which was described as grandiose by the media, with:
12 performances,
35,000 delighted spectators.