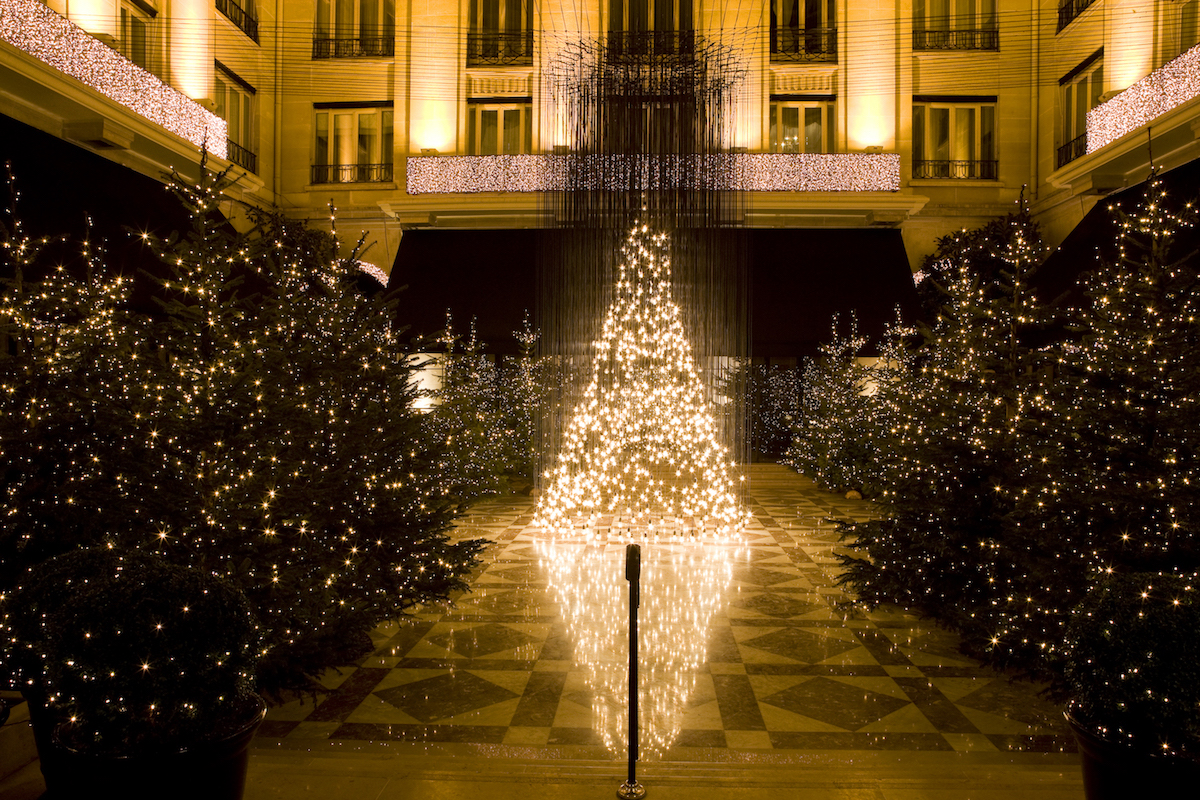 Light-bulb tree
Jeff Leatham, artistic director of the George V's floral arrangements, wanted the traditional Christmas tree to be replaced by light sculptures. Crystal Group proposed contemporary sculptures made of hundreds of light bulbs to illuminate the lobby and courtyard of the famous palace.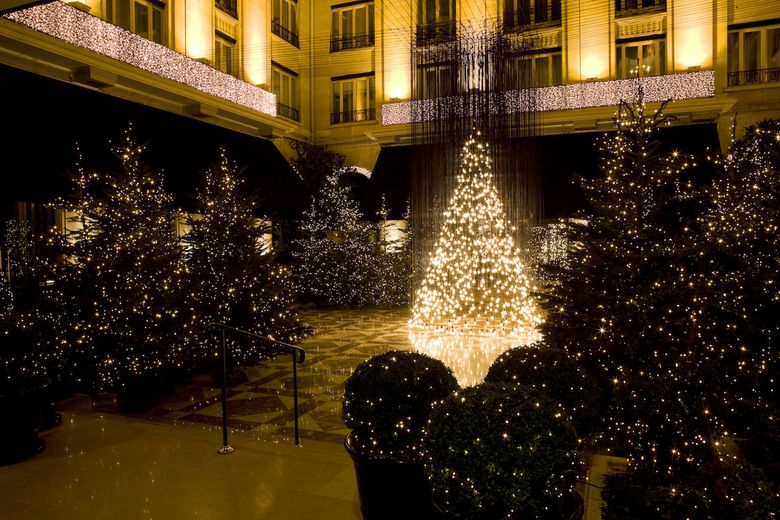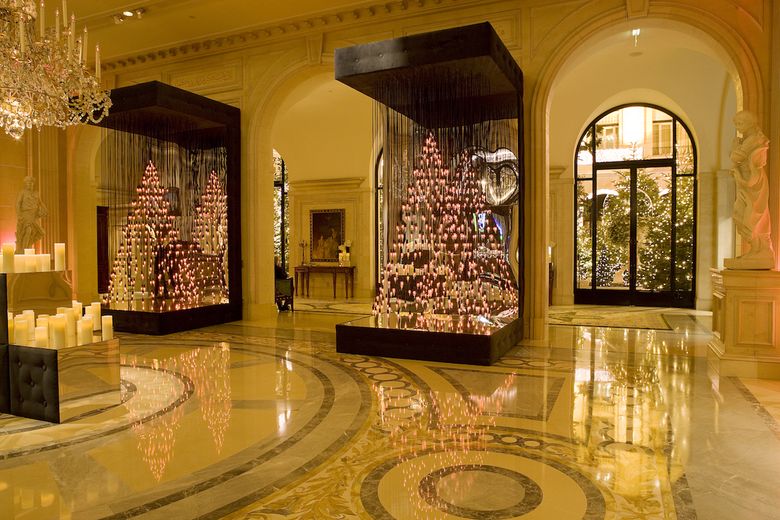 DESIGN, CREATION, PRODUCTION
Outside: 1 monumental electric tree (4.50-metres-high x 3.50-metres-diameter) made of 800 light bulbs with 6,500 metres of electric cables
Inside: 2 electric trees, 2 padded boxes

RESULT
These cones of light enhanced the spaces and amazed visitors.