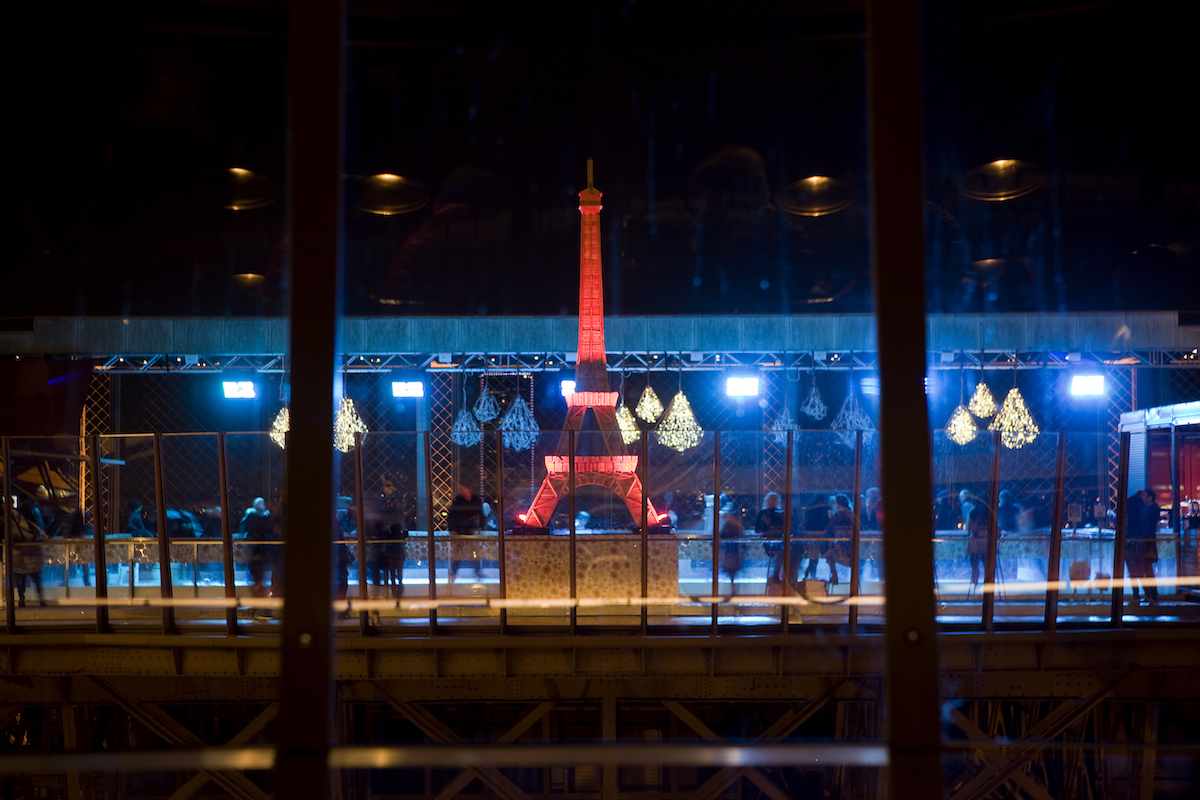 An ice rink standing 57 metres from the ground
The Eiffel Tower wanted to offer its visitors the opportunity to skate in a festive and convivial atmosphere. The event coincided with Cop 21, making it imperative that the event be sustainable. Crystal Group took up the challenge and installed an ice rink on the first-floor terrace for 2 months. The rink was designed to limit energy consumption. An open-air bar was also installed, made from recycled materials and wooden pallets.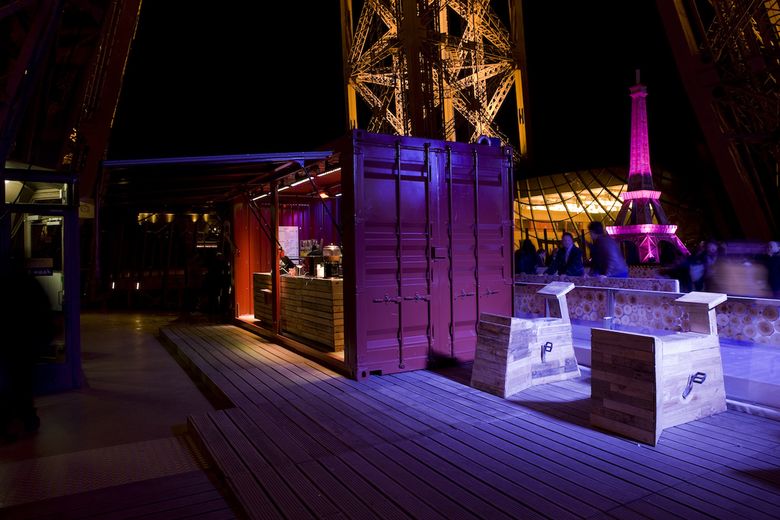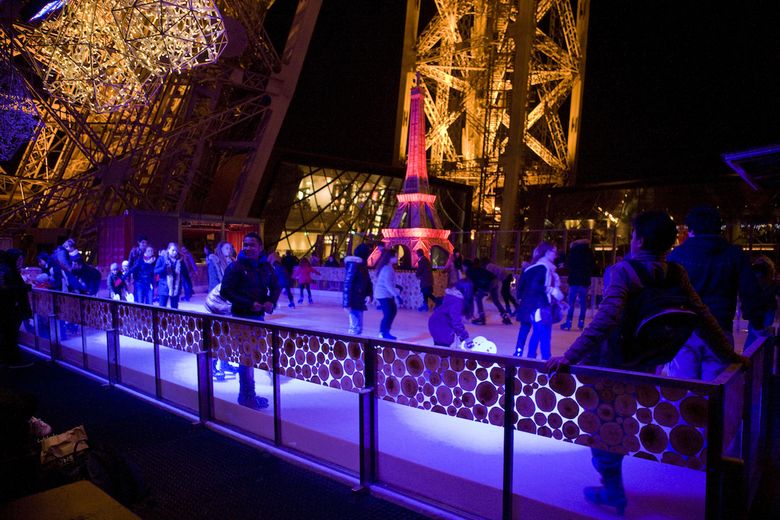 DESIGN, CREATION, PRODUCTION
1 x 190-m2 ice surface
2 refrigeration units
1 electronic box to monitor energy consumption and adjust the setting of the refrigeration units
Barriers
1 recycled container for housing the skates
1 recycled container for the open-air bar
1 bar
1 x 6-metre-high Eiffel Tower, made using planks from recycled pallets
3 wooden bikes set up to increase the light intensity using the cyclists' energy

RESULT
25,000 visitors could enjoy skating, at the same time as admiring a panoramic view 57 metres above the ground.