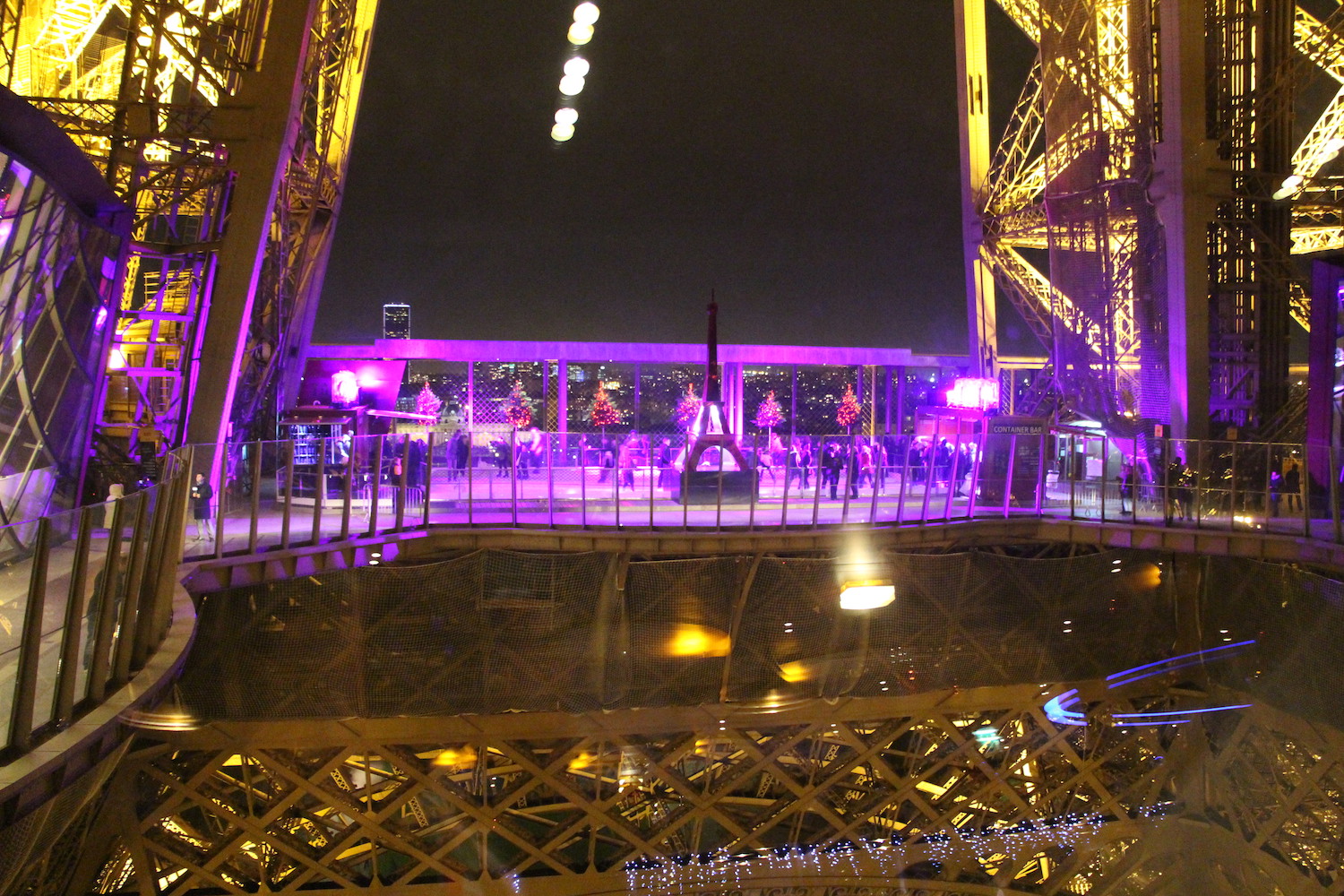 The ice rink returned to the first floor
After two years of work, the first-floor makeover of the monument was finally finished. The company behind the Eiffel Tower's operation wanted to enliven the terrace with an ice rink and open-air bar. Crystal Group won the tender thanks to an aesthetic concept conceived around transparency, reflection and the colour red. In perfect harmony with the spirit of the new renovations.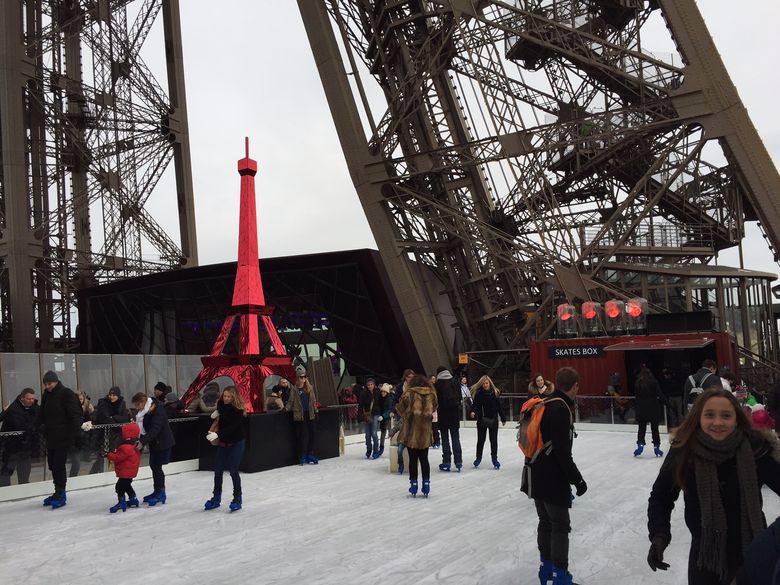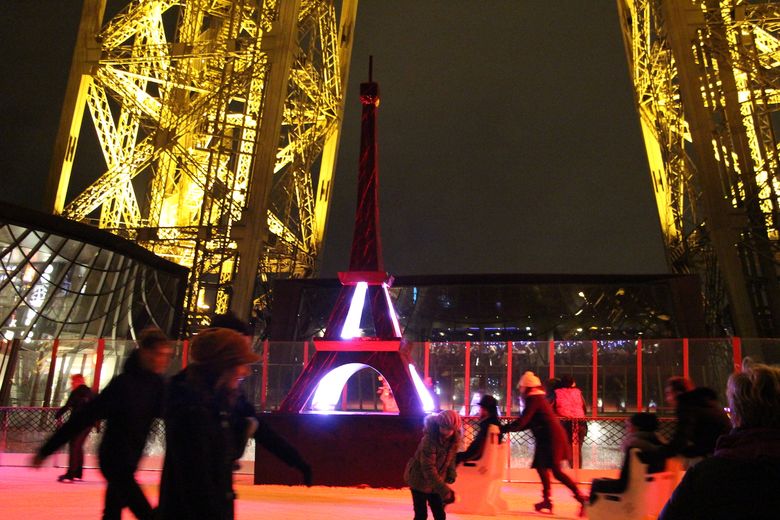 DESIGN, CREATION, PRODUCTION
1 x 190-m2 ice rink on 400 m2 of Itauba flooring
Transparent plexi barriers
2 refrigeration units
2 x brown/red corrugated metal containers for the skate box and bar
Bar with furniture, shelves, watertight boxes, heating and lighting systems• 1 x 6-metre-high Eiffel tower made from faceted red mirrors
Stickers on the barriers to represent the meshing of a pavilion façade
Printed red tarpaulins with black detailing to dress the refrigeration units
A team of reception staff to distribute the skates and maintain the facilities.

RESULT
An extraordinary facility for extraordinary attendance. A total 48,000 visitors enjoyed the pleasure of skating, equalling 700 skaters per day!