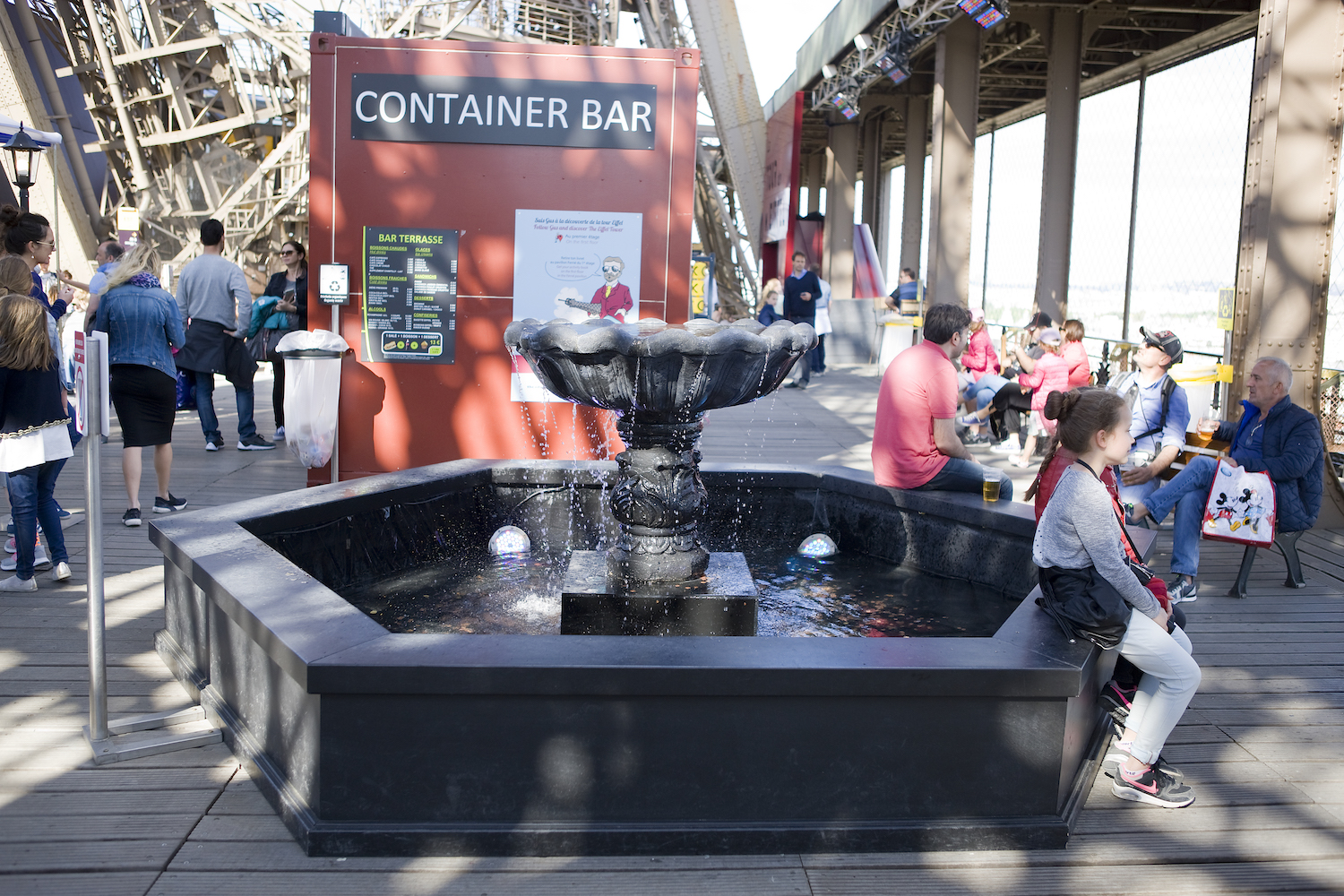 A parisian square
For spring, the company behind the Eiffel Tower's operation wanted to transform their first-floor terrace into an exciting relaxation area. Crystal Group metamorphosed the space into a Parisian square. This space came alive with a children's play area and a relaxation area for basking in the sun and enjoying a breathtaking view over the capital.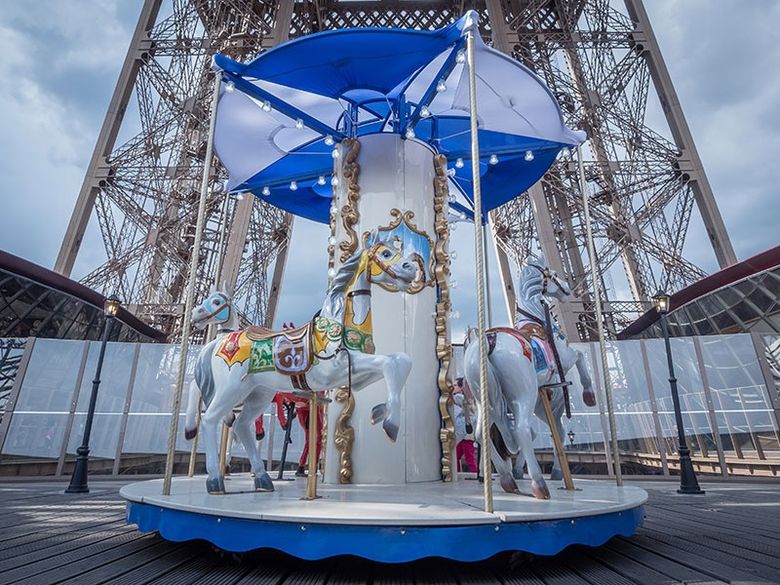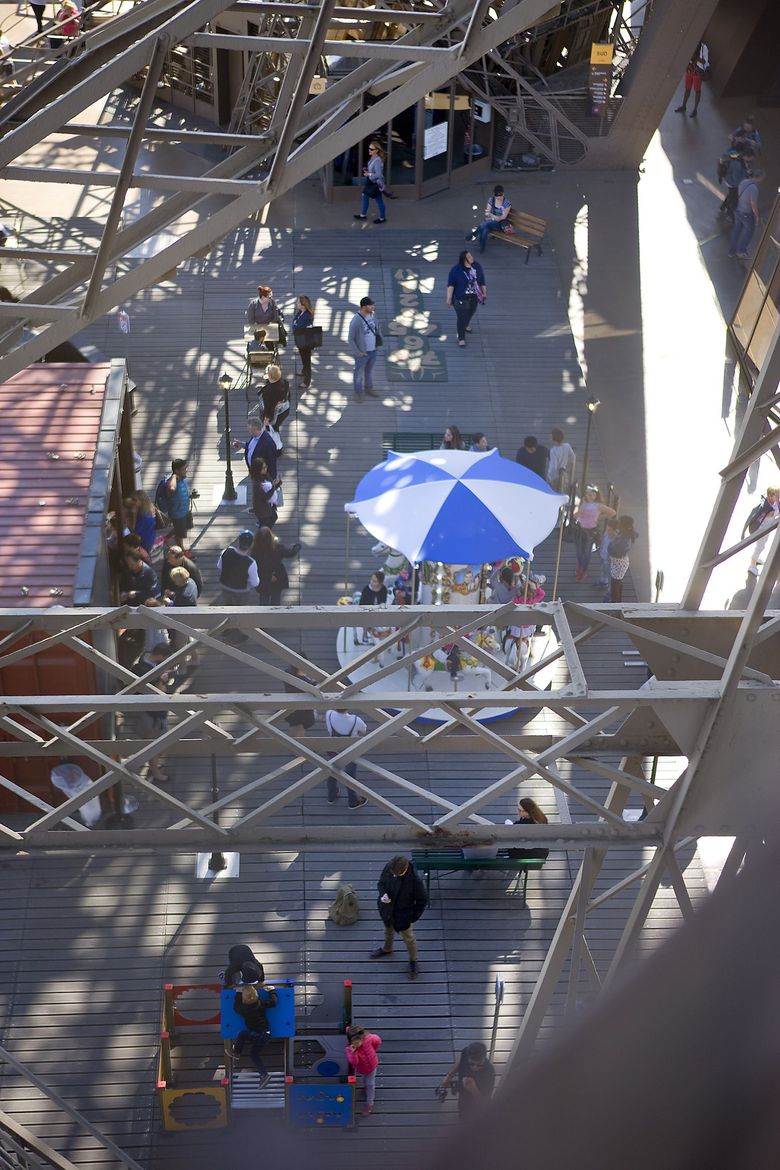 DESIGN, CREATION, PRODUCTION
5 garden benches made of cast iron and wood
3 green garden benches
4 x 2.10-metre-high cast iron street lamps
1 fountain with a diameter of 4 m with a central stone bowl standing 1 m high and 1.20 m in diameter for collecting the overflowing water
Giant games: 2 crabs, 2 hopscotches, 3 play panels, 1 house
1 x 9-seater carousel, standing 3.50 m in diameter and weighing 1 ton
1 open-air bar installed in a container

RESULT
All the charm of a Parisian square for a welcome break with a view.