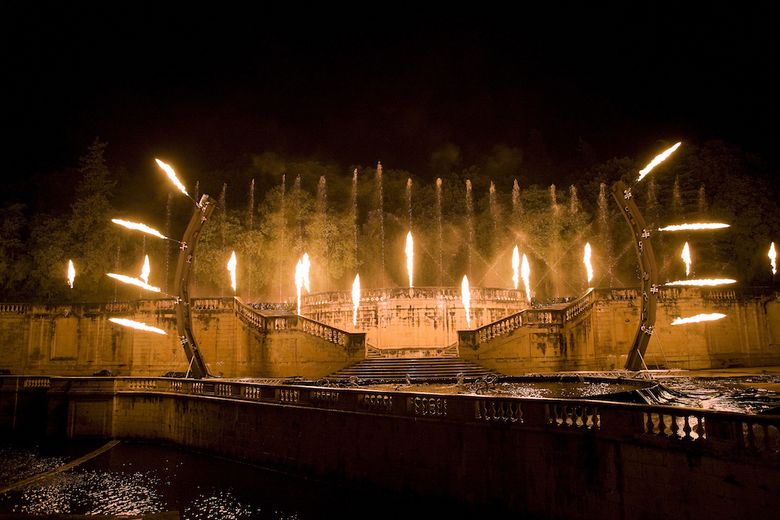 The magic of flames
Fire has always held its own special fascination! Flame projectors can be staged outdoors or indoors for temporary or permanent installations. Fire is mastered and tamed. Crystal Group has an entire department dedicated to this material. Our flames can be presented alone or combined with our water and ice effects. Flames add a special depth to each of the shows entrusted to us. The system is designed to adapt to the constraints of each location, with flames rising from 2 to 20 m in height.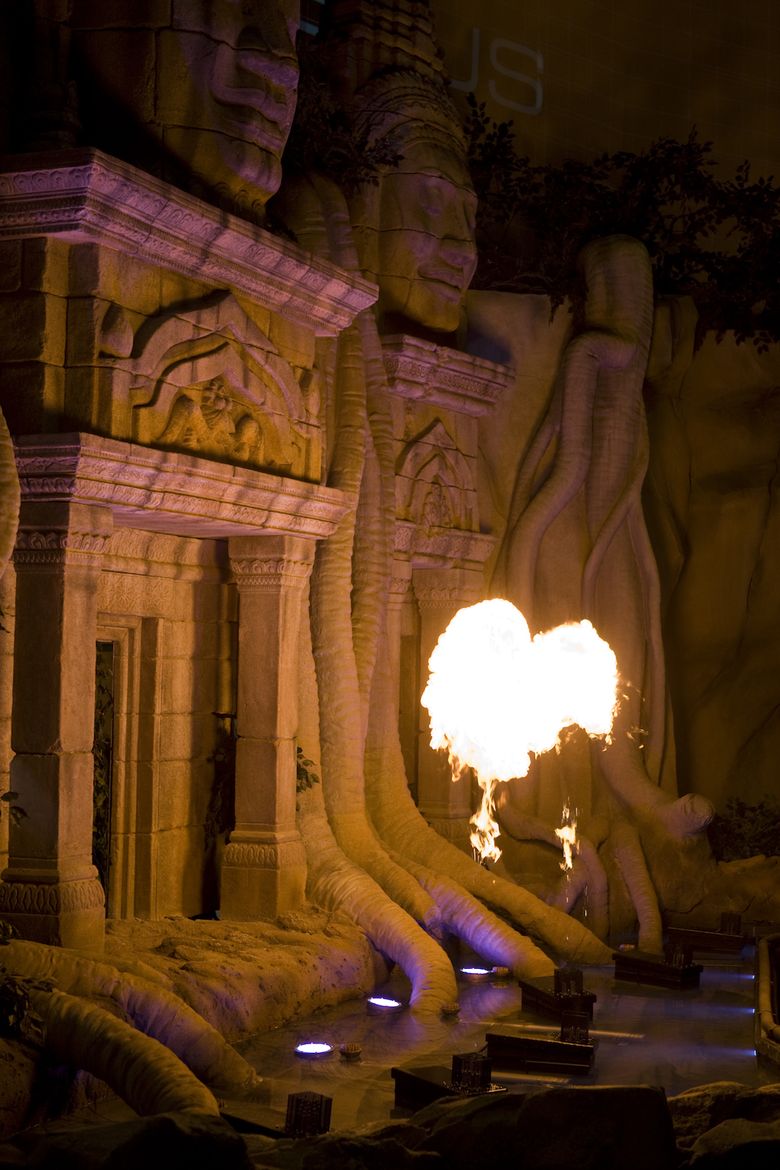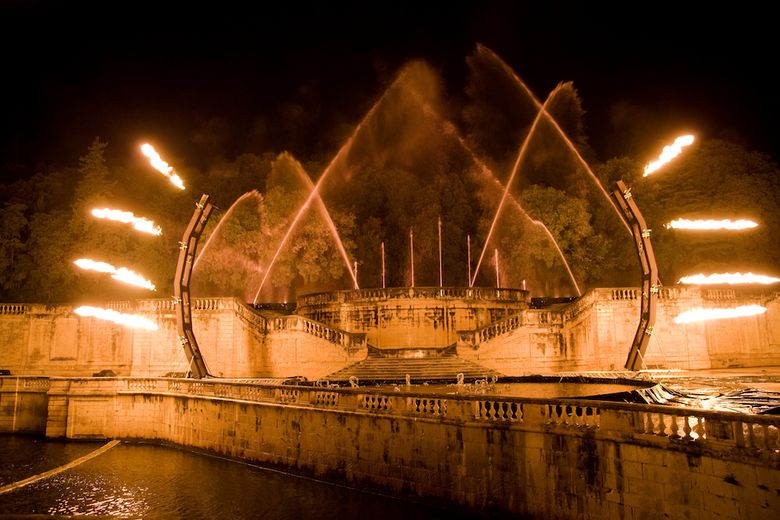 DESIGN, CREATION, PRODUCTION
flame projectors,
solenoid valve, Isopar, 'dead man' handle for enhanced safety.

RESULT
The eyes look up and widen – another successful mission! The power of our flames brings a warm magic to your show, arousing excitement and emotion among all onlookers.