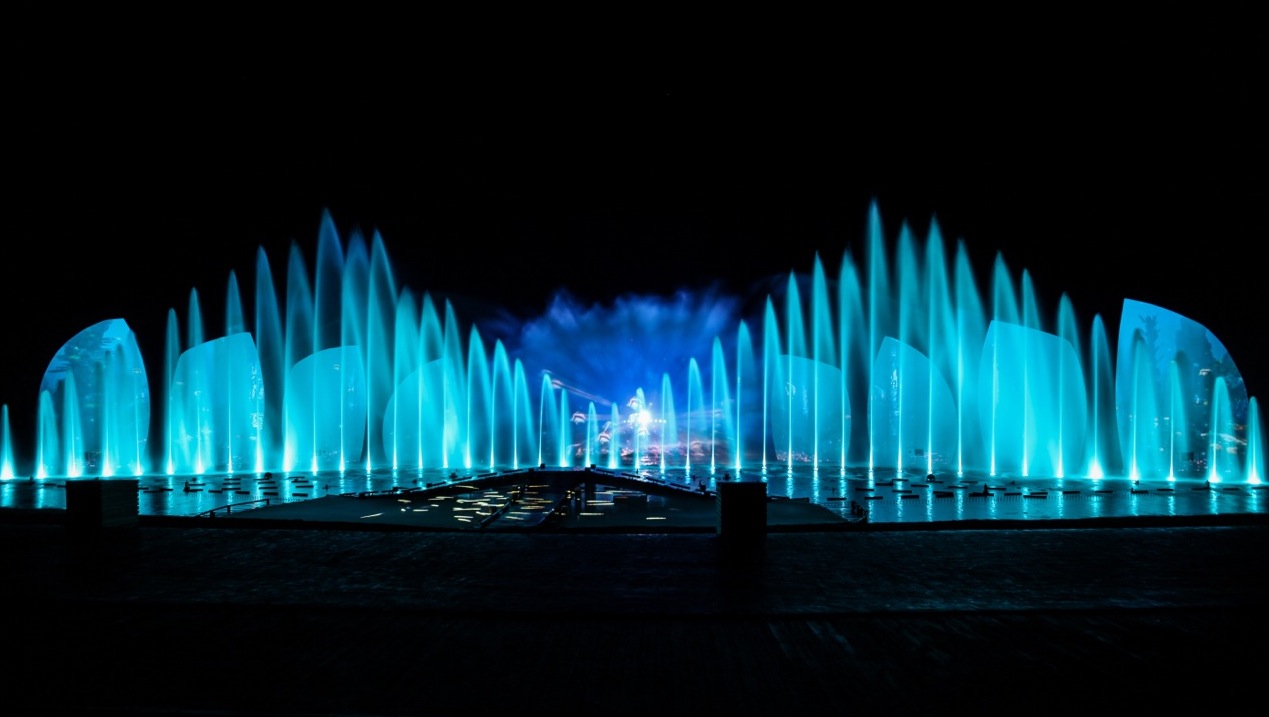 Multimedia show
Eastern Sunrise is a monumental media show, designed and directed by ECA2. An incredible evening show held in China's Shandong Province, in which artistic expression and technical innovation come together. The show combines fountains, mist, lasers, audio and video, flames, pyrotechnics… ECA2 relied on the expertise of Crystal Group to realise the aquatic and fire effects.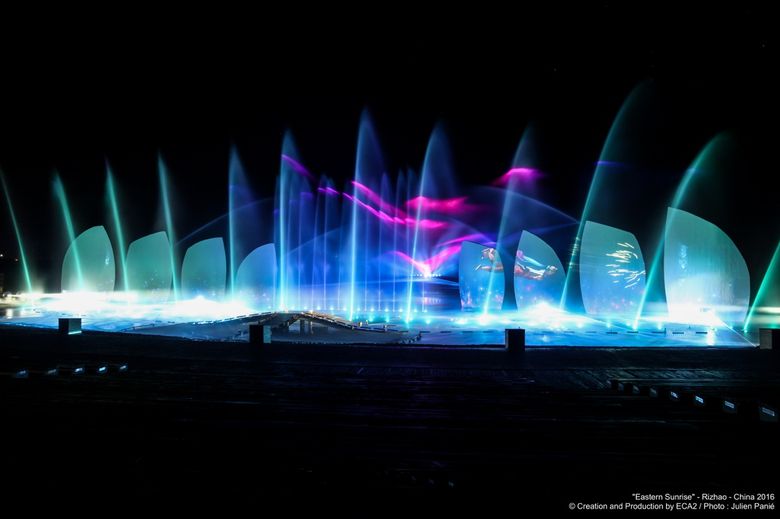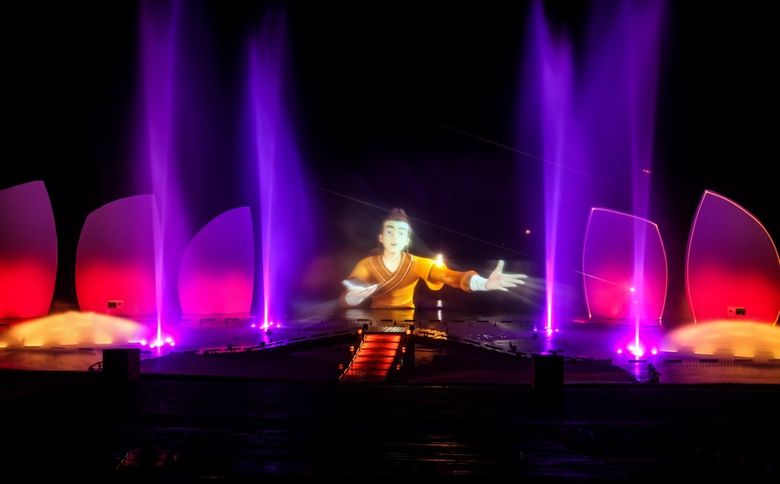 DESIGN, CREATION, PRODUCTION
1 XXL water screen, standing at 18 m with a 55-m base,
12 flame projectors,
5 x 50-LM mist lines,
48 frisson jets,
12 focus 2D jets,
programming of the control system
training of the local operation team
monitoring and annual maintenance of the installations.

RESULT
Despite the extreme local conditions (weather, seawater), Crystal Group's expertise contributed to the success of this very special installation.