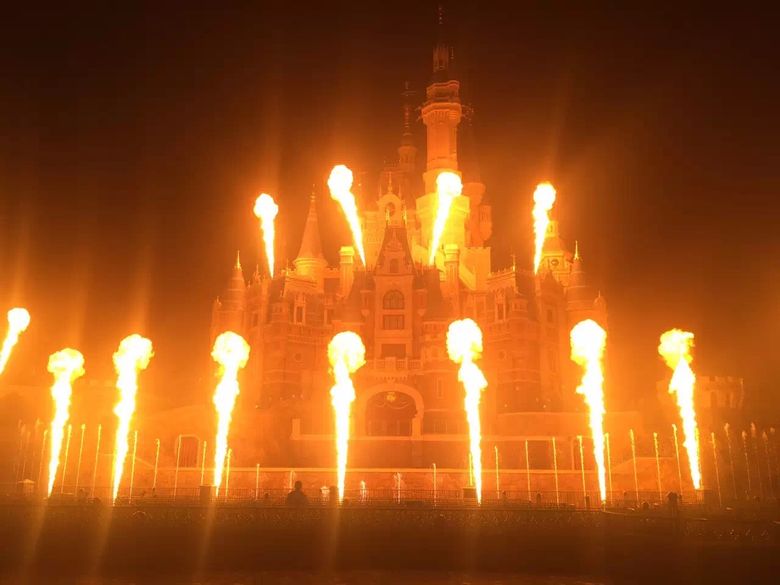 Fire effects at the Disney kingdom
Shanghai Disney, the biggest of all of Disney's enchanted kingdoms, opened its doors in June 2016. Every evening, the 'Castle' show reveals special effects as the night falls. Crystal Group created the park's fire effects.
DESIGN, CREATION, PRODUCTION
28 flame projectors, each 12 m high,
1,200 m of pipes installed,
1 station and 4 sub-stations for storing Isopar
a specially developed, ultra high-performance safety system.

RESULT
A creative, high-tech show