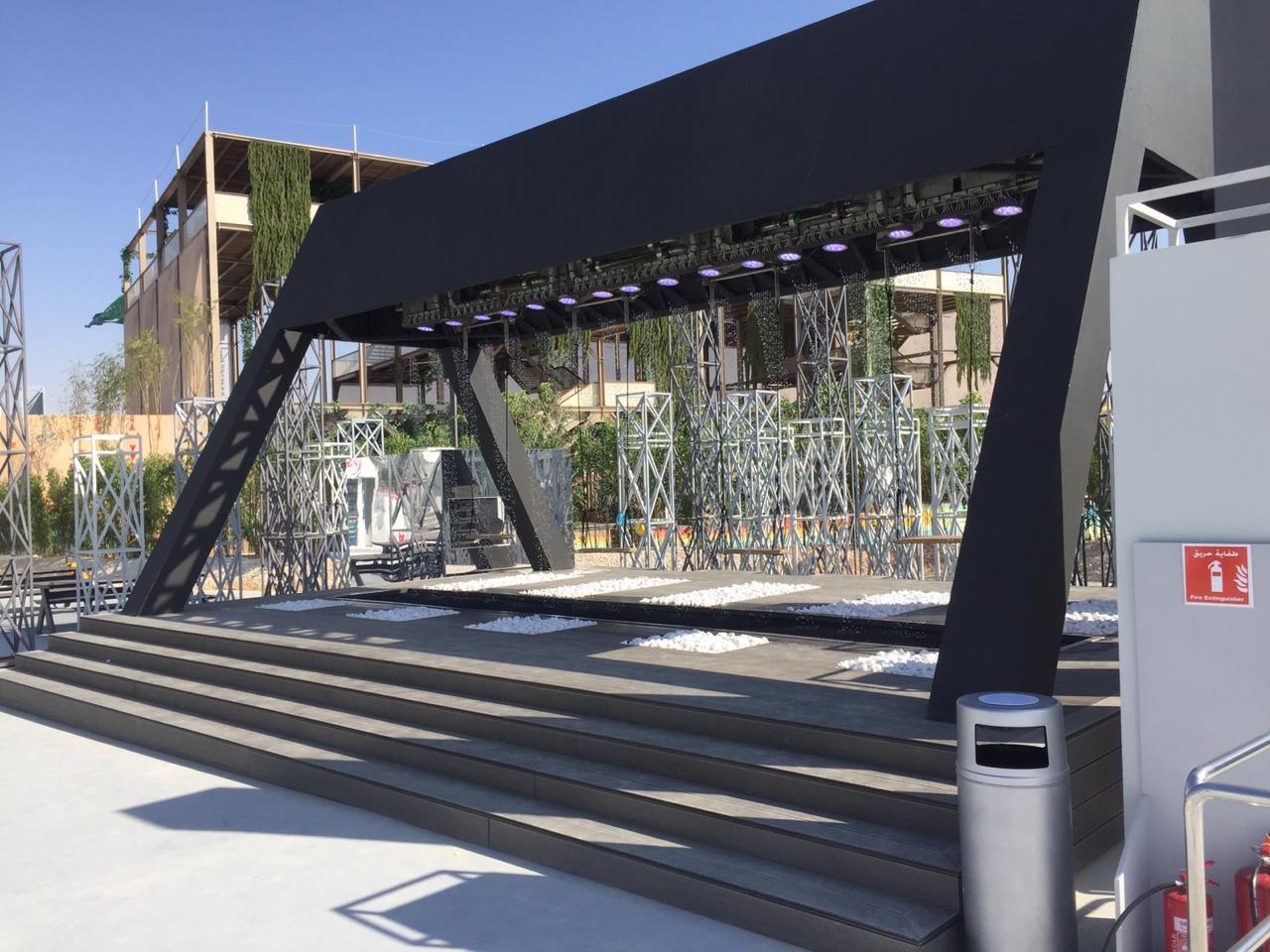 4 place Pixel Swing
The Diriyah music festival in Riyadh, was a month of concerts (from 22/11 to 21/12/2019) by international superstars, sporting events but also attractions for those who love brand-new entertainment. In collaboration with our "Magical Water" partner based in Dubai, we staged our "NEW 4-PLACE VERSION" pixel swing. An innovation by CRYSTAL.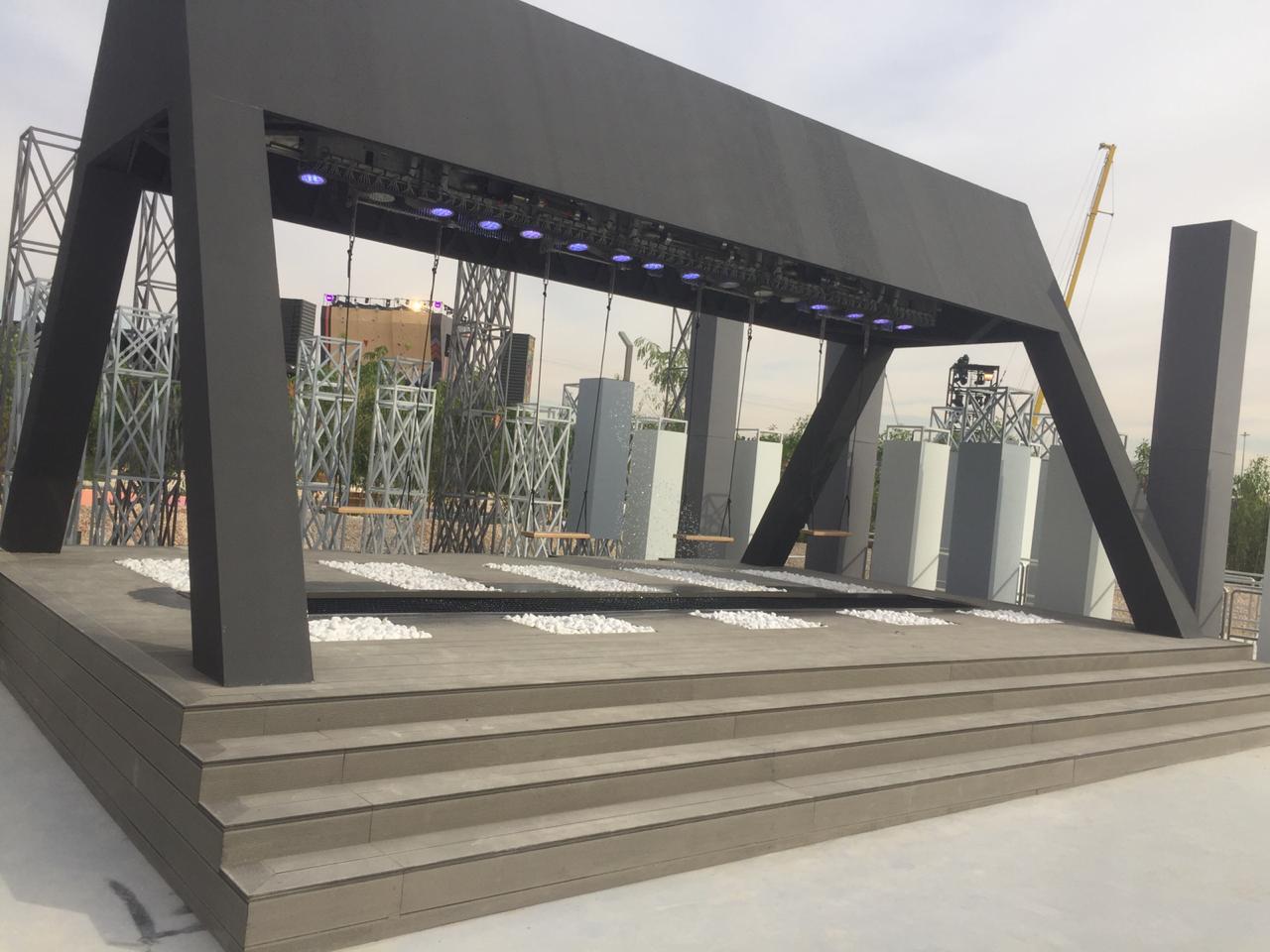 DESIGN, CREATION, PRODUCTION
– an arch (prolyte structure) to suspend the curtain and swings
– 4 pixel water curtains i.e. a curtain 7m20
– 4 custom-made swings
– management cabinet to control the device
– technical manager on site

RESULT
A memorable event widely popular with the public. Never seen before in the middle of attractions that are each more incredible than the next!