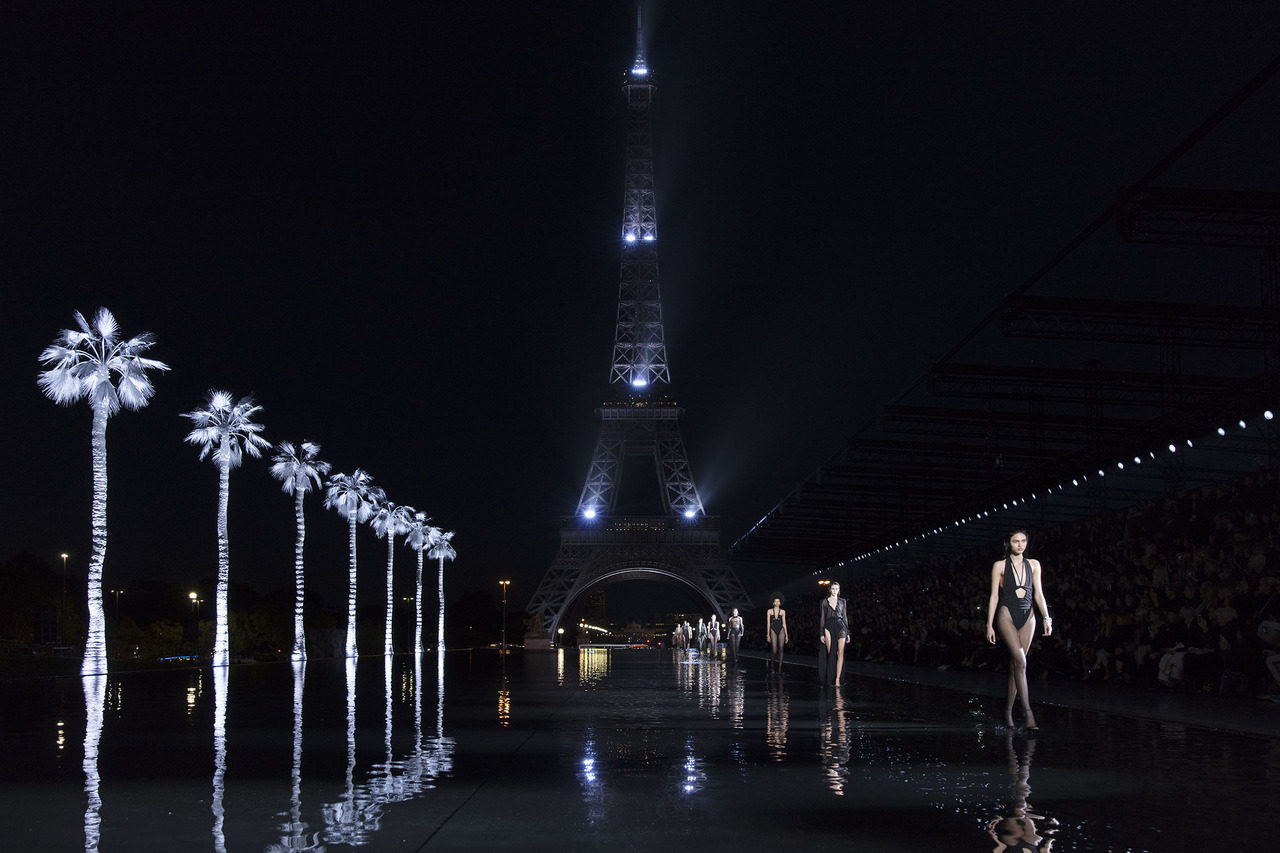 Fashion show on a water mirror
The Saint-Laurent fashion show for the spring/summer 2019 collection featured a spectacular setting. The models literally walked on the water of the Trocadéro fountain. Luminous palm trees bordered this catwalk pool and were reflected, along with the Eiffel Tower, on the mirror of open water.
Bureau Bétak called on CRYSTAL to create this incredible catwalk covered with water.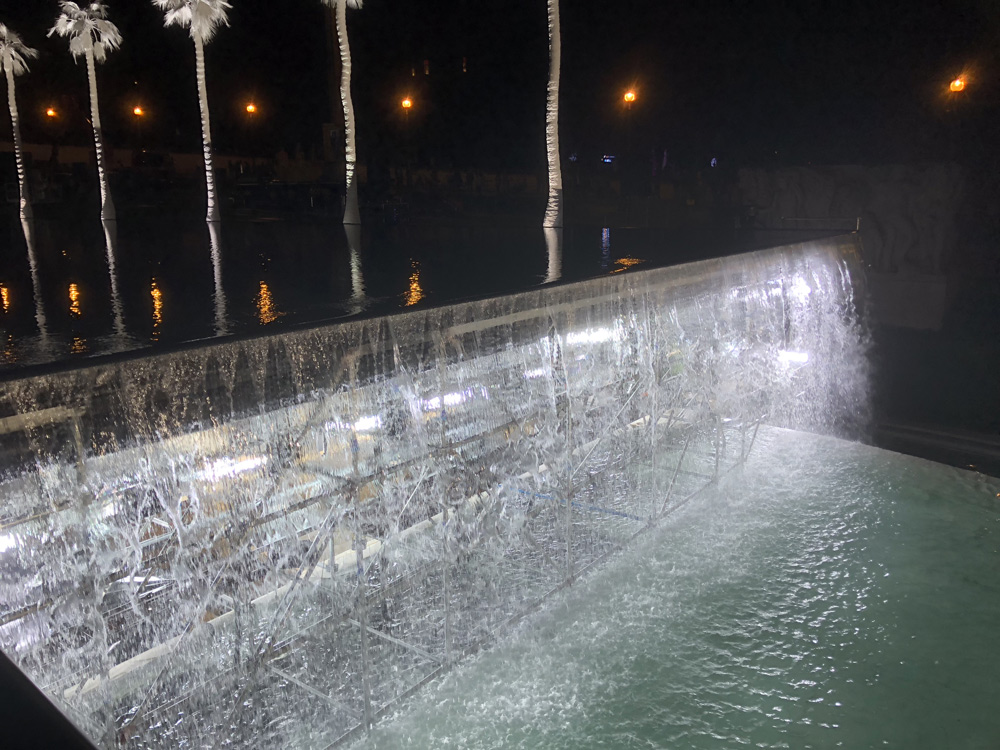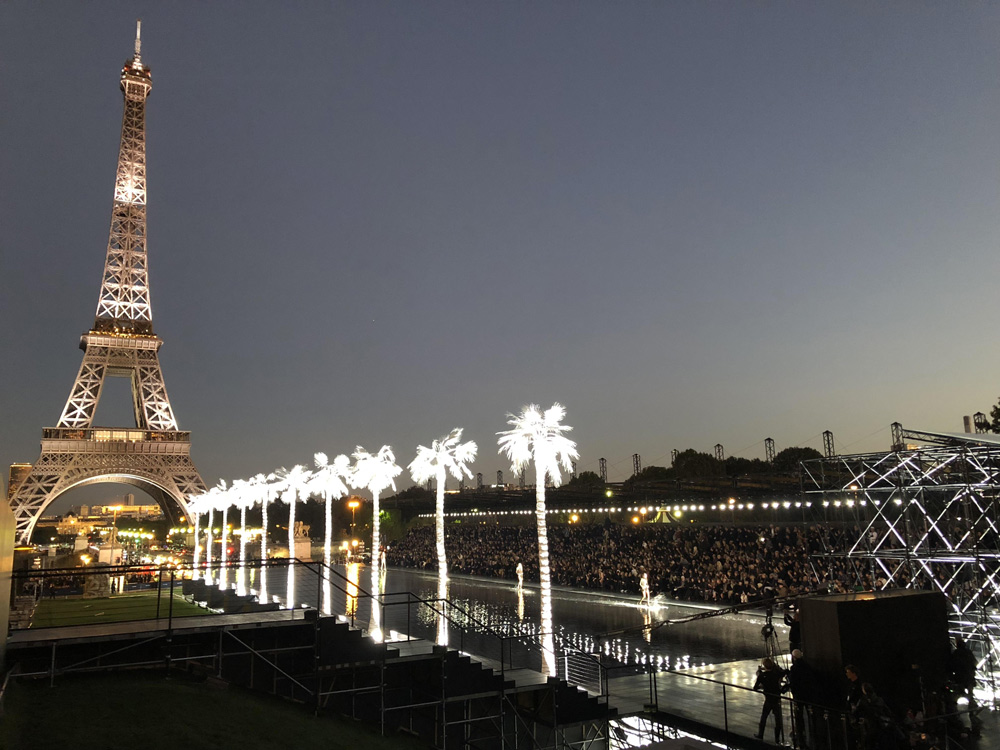 DESIGN, CREATION, PRODUCTION
– XXL 75 m x 17 m pool
– Black tarpaulin pool lining
– 75 m x 3.10 m catwalk made from painted black wood
– 17 m x 4 m waterfall flowing in front of the water mirror
– Pump system to draw water from the existing pools of the Trocadero fountain to generate the water mirror and waterfall. A naturally created, closed-circuit system.

RESULT
The press and spectators were unanimous in their admiration of the beauty of this dreamlike vision: models gliding on a mirror of water, with magical reflections of the Eiffel Tower and lights.