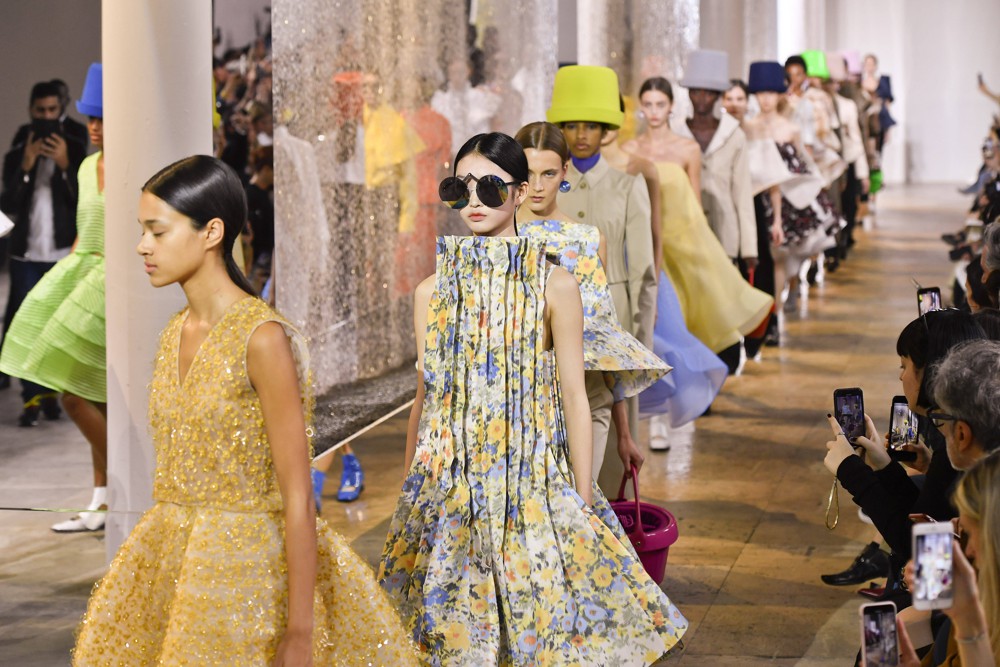 Water curtain that looks like a façade
On 27 September 2019, at the Palais de Tokyo Maison Nina Ricci showed its "Spring-Summer 2020" collection named "Seaside Holidays". For this summery fashion show, Bureau Betak gave us the task of creating the rain curtains behind which the mannequins would move. Facades that would not hide the models' light step.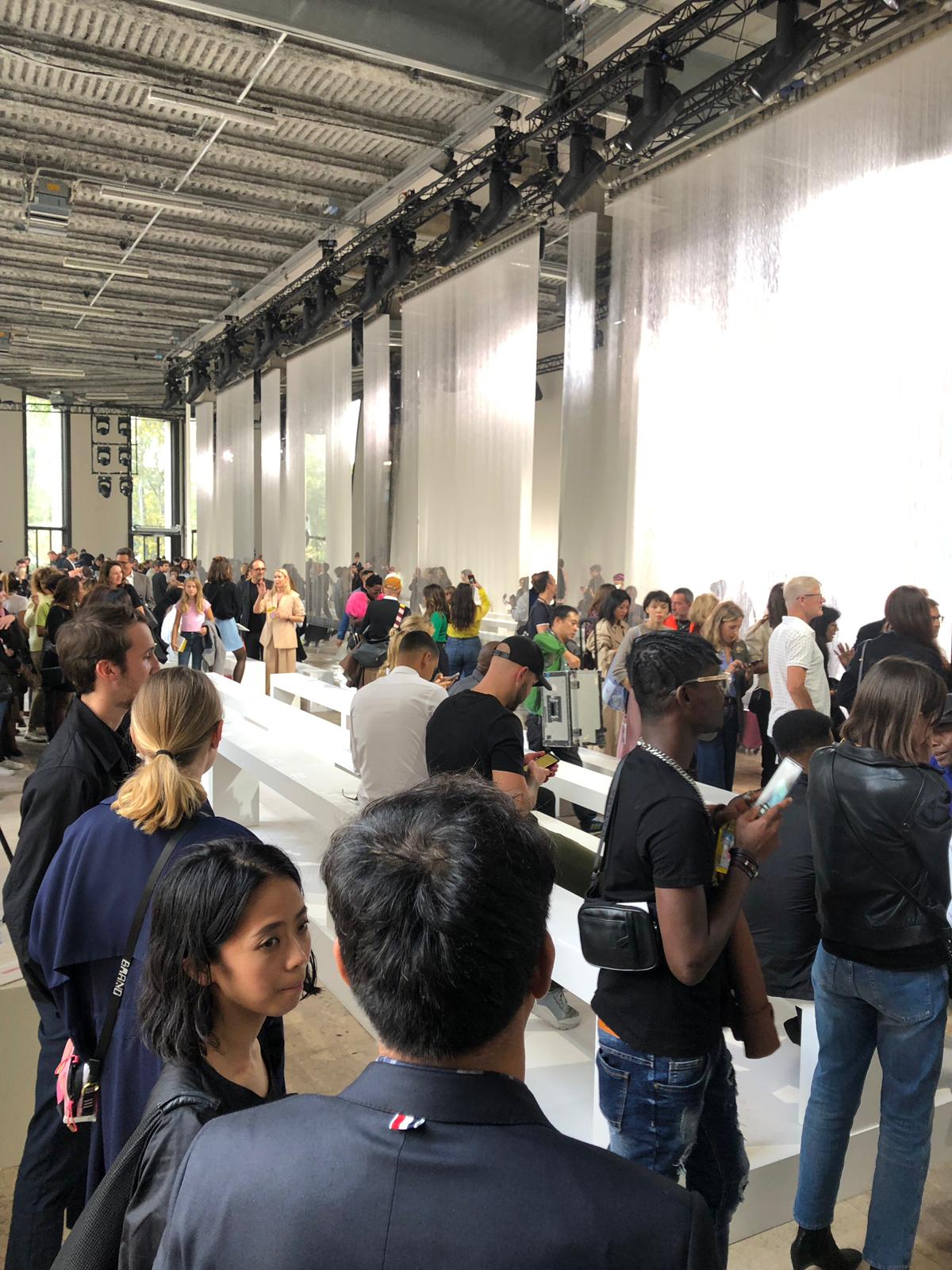 DESIGN, CREATION, PRODUCTION
– Staging of 4 5m water curtains, i.e. 20lm of water curtain suspended more than 6m high
– Custom-made wooden pool + liner

RESULT
A very beautiful effect created by the walls of rain. The spectators could imagine themselves in the tropics with these water curtains that made the warm, humid air less heavy.