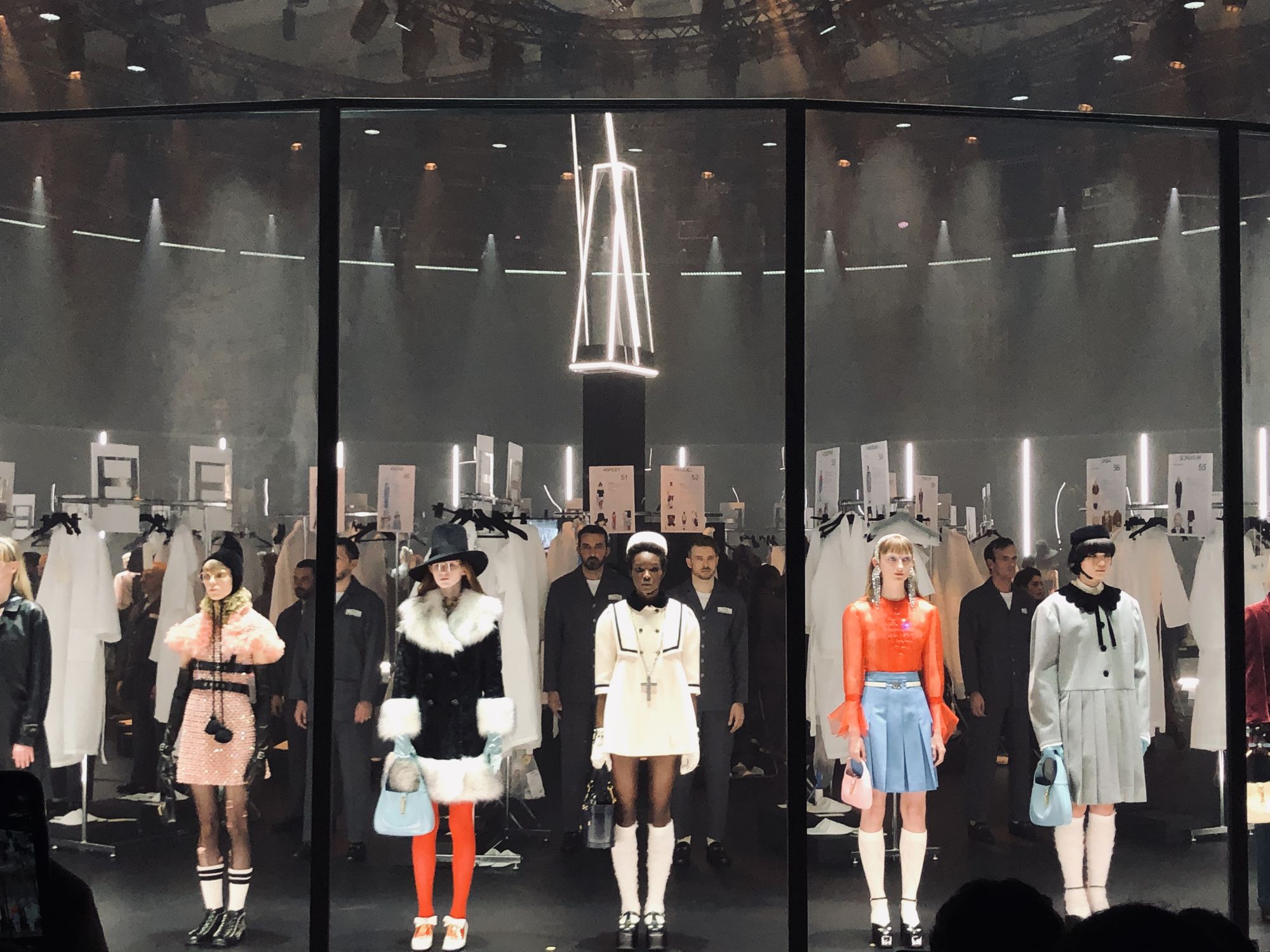 Metronome for the Gucci fashion show
Gucci fashion shows are always incredible events and the fashion show for the Autumn-Winter 2020-2021 collection was no exception. We are very proud to have been a cog in this real show. Presented in a space named the "Gucci Hub", the fashion show invited spectators to have a look backstage.
On the programme: a set that turned, recreating the behind the scenes of a fashion show, showing the models getting ready. Once ready, the models stood, without moving, along a circular podium topped with a giant metronome lit up in neon in the centre.
The La Mode en Images agency called on the expertise of the CRYSTAL to design and make the huge metronome more than 7m high and its wonderful mechanism.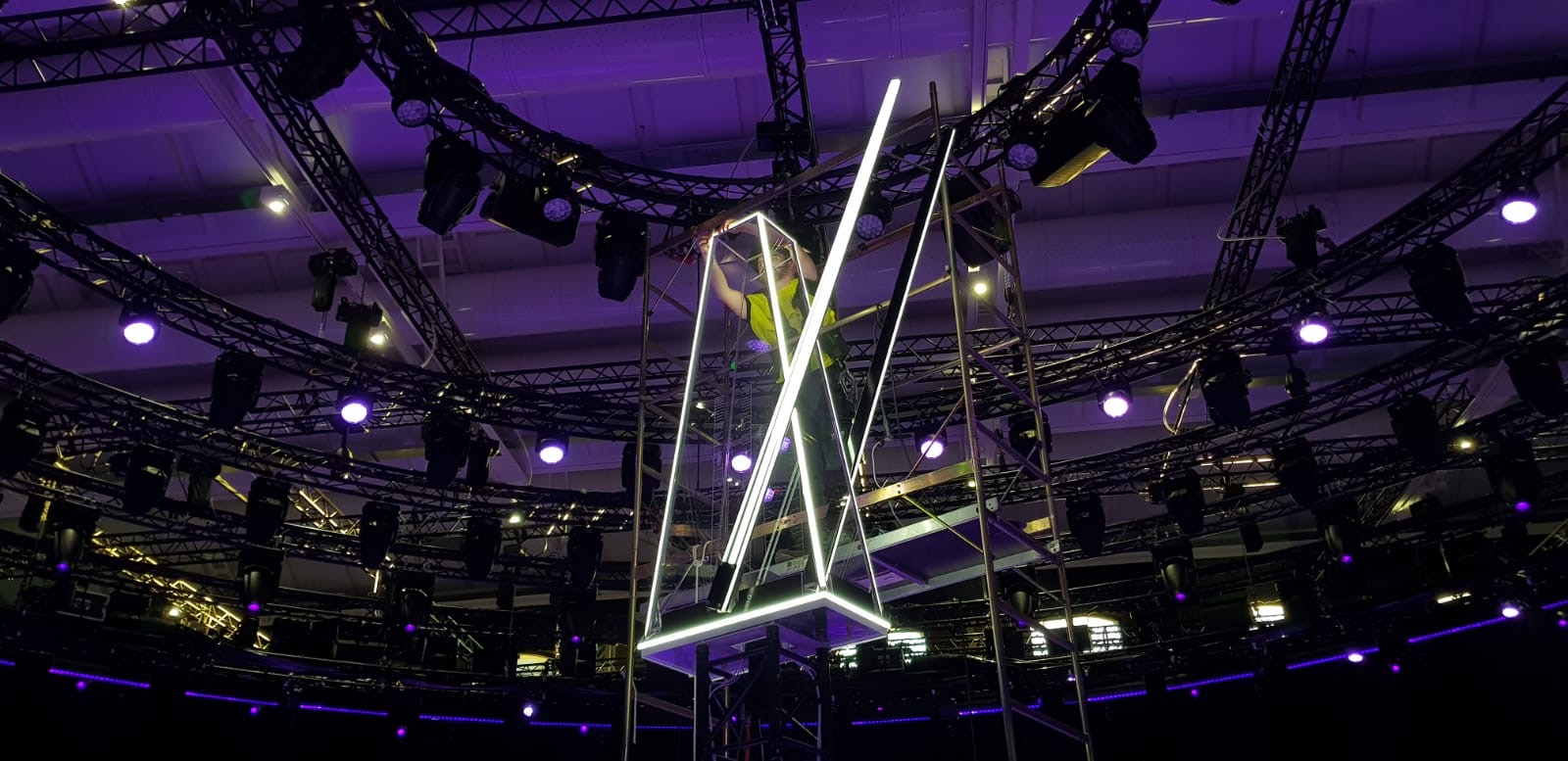 DESIGN, CREATION, PRODUCTION
– The metronome and its hands: designed in plexiglas and lit by LED strips
– The foot of the metronome and its base designed in a prolyte structure covered in black mirrors
– A motorisation system with management automation for the movement
– Programming on site by our programmer to calculate the movement to the music (rehearsals, fashion show).
RESULT
The giant metronome magnificently showed time going by to the sound of Ravel's Bolero. Its regular beat coordinated the fashion show and set the pace for the models. A great success!