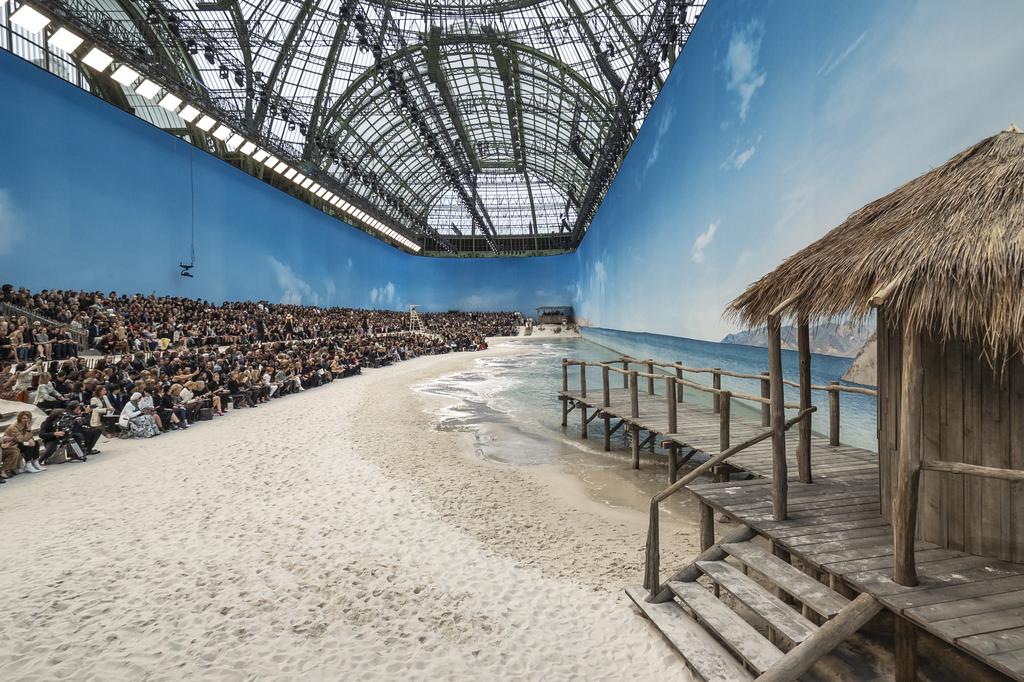 Waves rolling on the beach
For many seasons, the Chanel fashion show has been held under the impressive glass roof of the Grand Palais. A tradition the stylist did not want to break with during the Spring/Summer 2019 fashion show. On a white sand beach, barefoot models walked along artificial waves generated by a system of invisible pistons. Ateliers Devineau and Villa Eugénie called upon CRYSTAL's expertise to create this complex system for creating surf.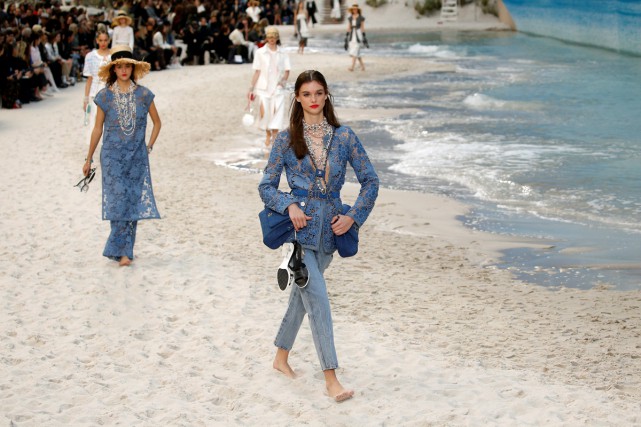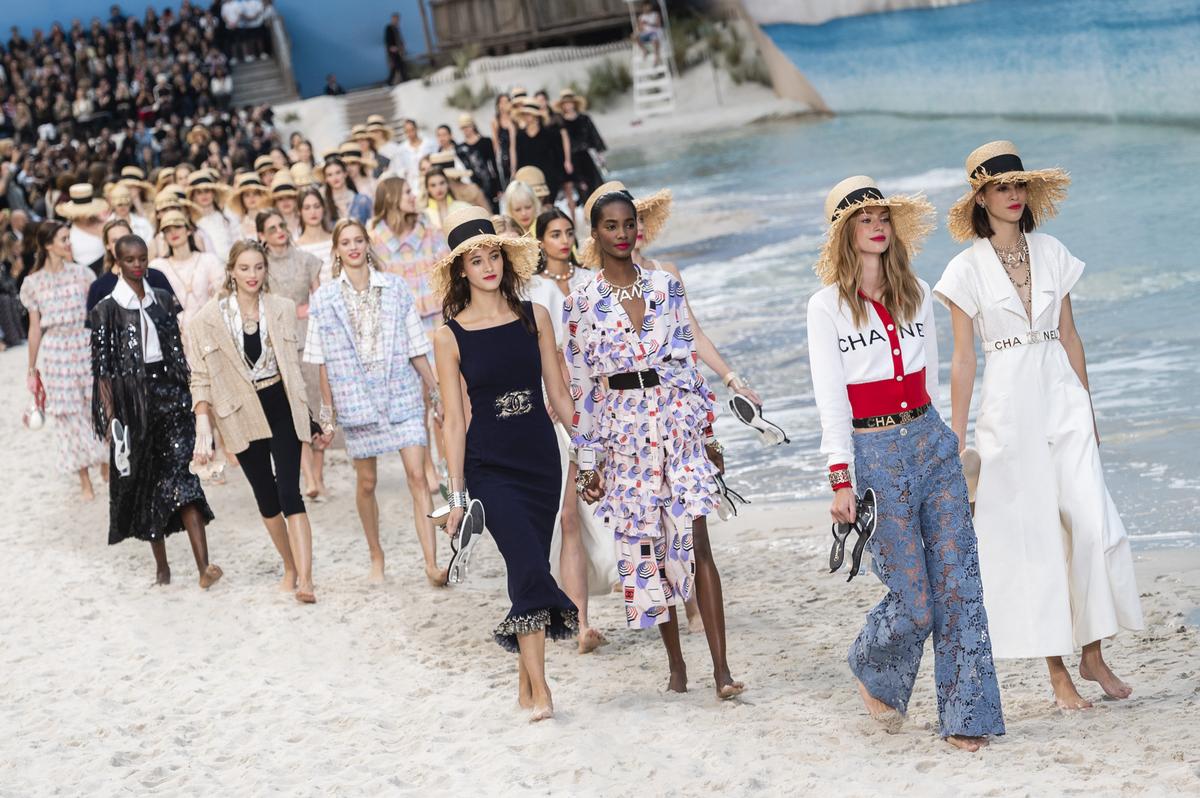 DESIGN, CREATION, PRODUCTION
– Manufacture and installation of an XXL 108-m x 19-m liner. Over 2,000 m2 of sand-coloured coating to dress the pool
– Development of the mechanical system to create the waves (14 stainless steel tubes which, when in motion, repulse the water, forming the illusion of waves and surf)
– Management cabinets to control the entire mechanical system.
RESULT
Chanel shows are always grandiose events with international fame.
We are very proud to have created this innovative wavelet mechanism to accompany the models and the Maestro throughout this fashion show.