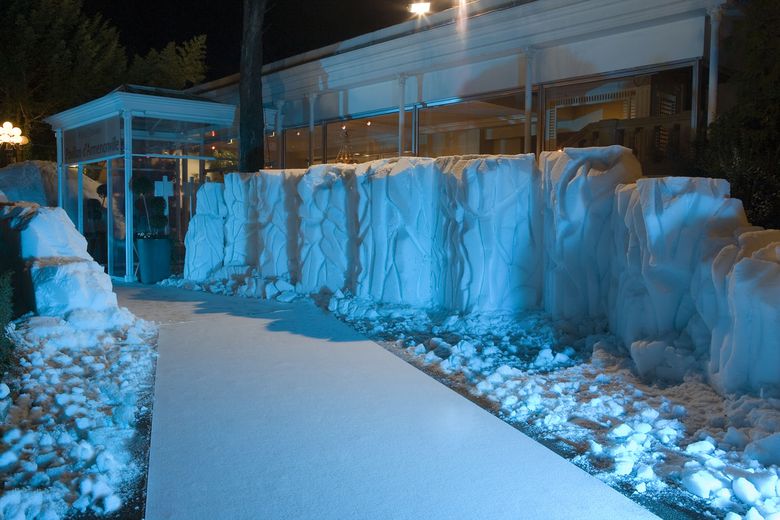 Decorations sculpted out of snow
The mountains are calling! Real snow is an ideal feature for original and immaculate staging. Crystal Group works with snow to create indoor and outdoor winter atmospheres. Igloos, giant icebergs, bars, snowmen… all these creations transform your spaces into a snowed-in mountain village.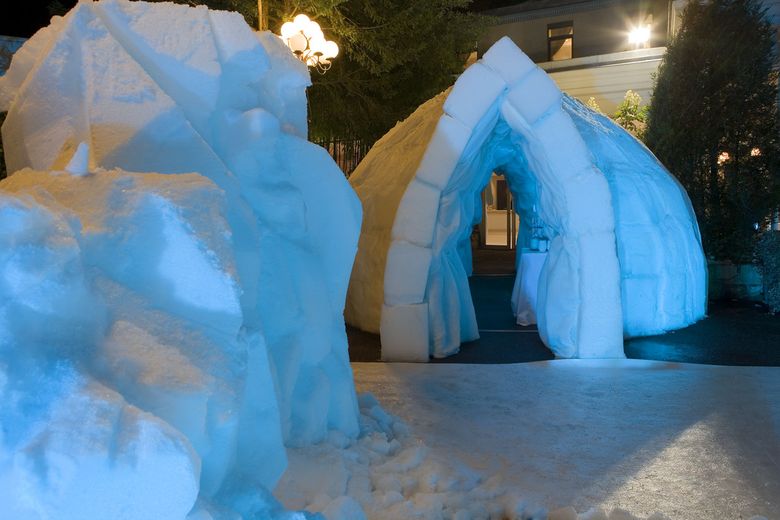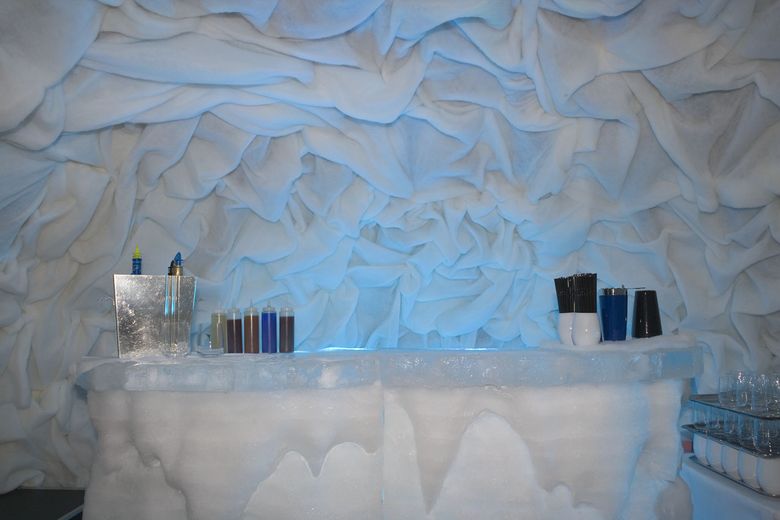 DESIGN, CREATION, PRODUCTION
Igloo: a stainless steel and HDPE structure (diameter: 5 m, height: 2.50 ) dressed in blocks of ice roughly 30 cm thick,
1 or 2 openings for access,
inside the igloo is dressed in white pleated wadding,
LED projectors,
a 1-metre-high snow bar can be installed within the igloo,
customised giant icebergs or snow bars

RESULT
Snow sculptures never cease to amaze the young and old alike! Created in our workshop or on site, they are synonymous with Christmas, beautiful moments and imagination.