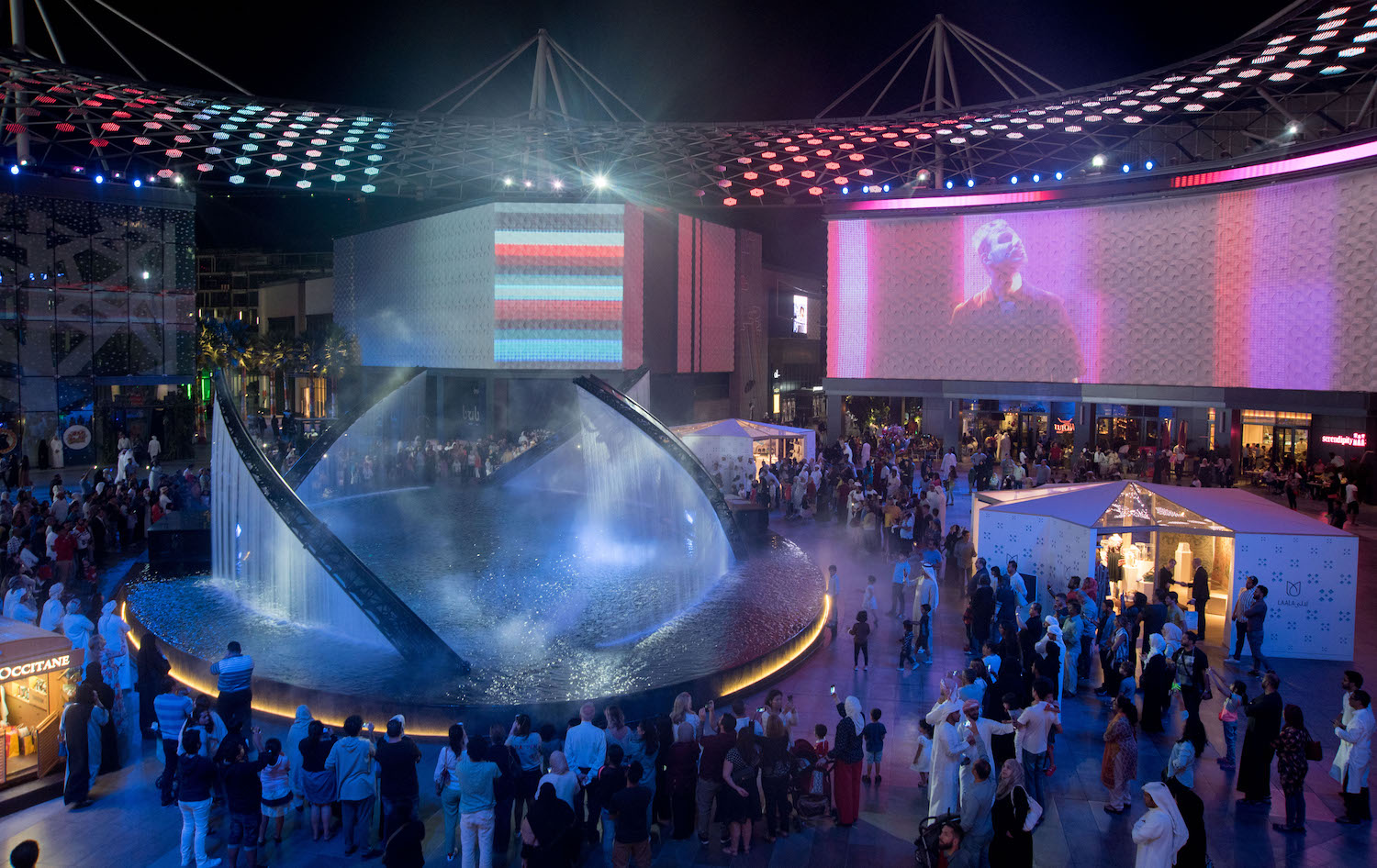 A multimedia show in the place des lumières
Every night after dark, a multimedia show plays in the heart of Dubai's trendy City Walk. Magical Water turned to Crystal Group to develop incredible mechanical arms and create giant water curtains.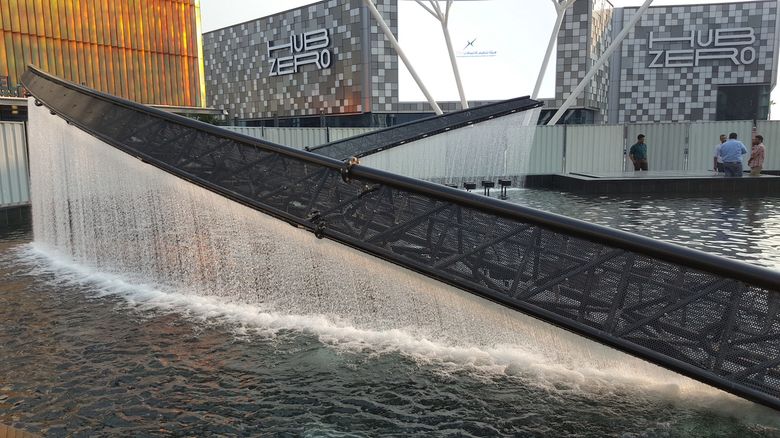 DESIGN, CREATION, PRODUCTION
4 x 12-LM arms that unfold up to 8 metres in height
4 cylinders (each pushing up to 28 tons)
4 water curtains (1 on each arm) that serve for projecting images
4 mist rails
8 pumps
100 LED projectors

RESULT
A total surprise for the spectators when these incredible mechanical arms, hidden in a 2,000-m2 oval basin, unfolded.
Astonishment when the 1,200 m3 of water generated by the curtains was set in motion.
A true fairy tale at its height, when the video illuminates these four monumental waterfalls.