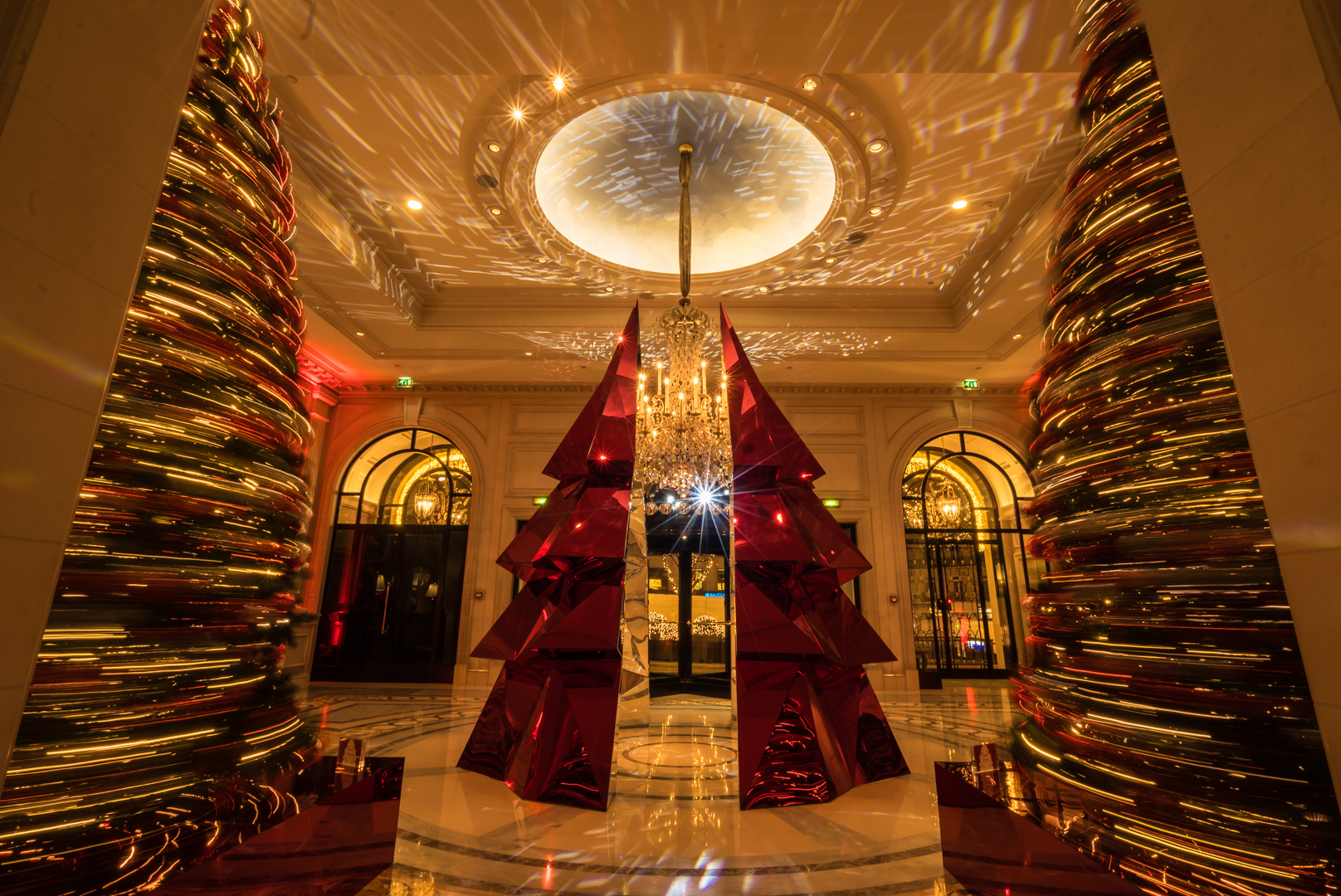 Fir trees and mirror cubes
At the request of Jeff Leatham, artistic director of the George V Hotel and world-renowned for his floral creations, Crystal Group decorated the palace for its festive celebrations.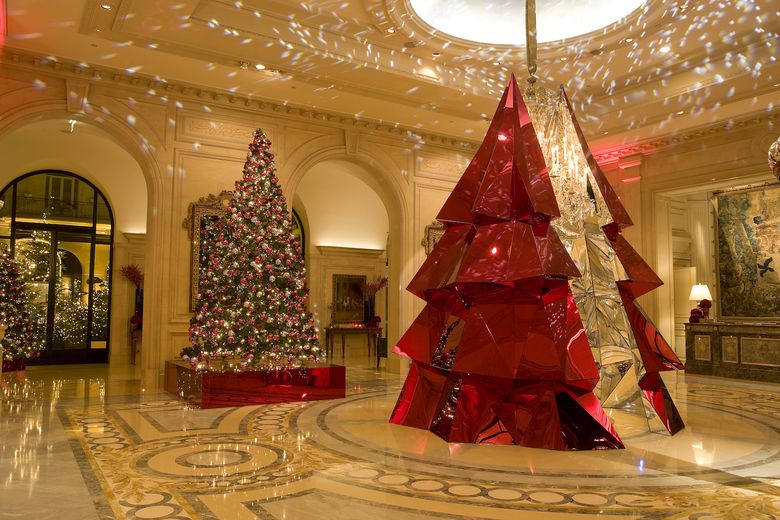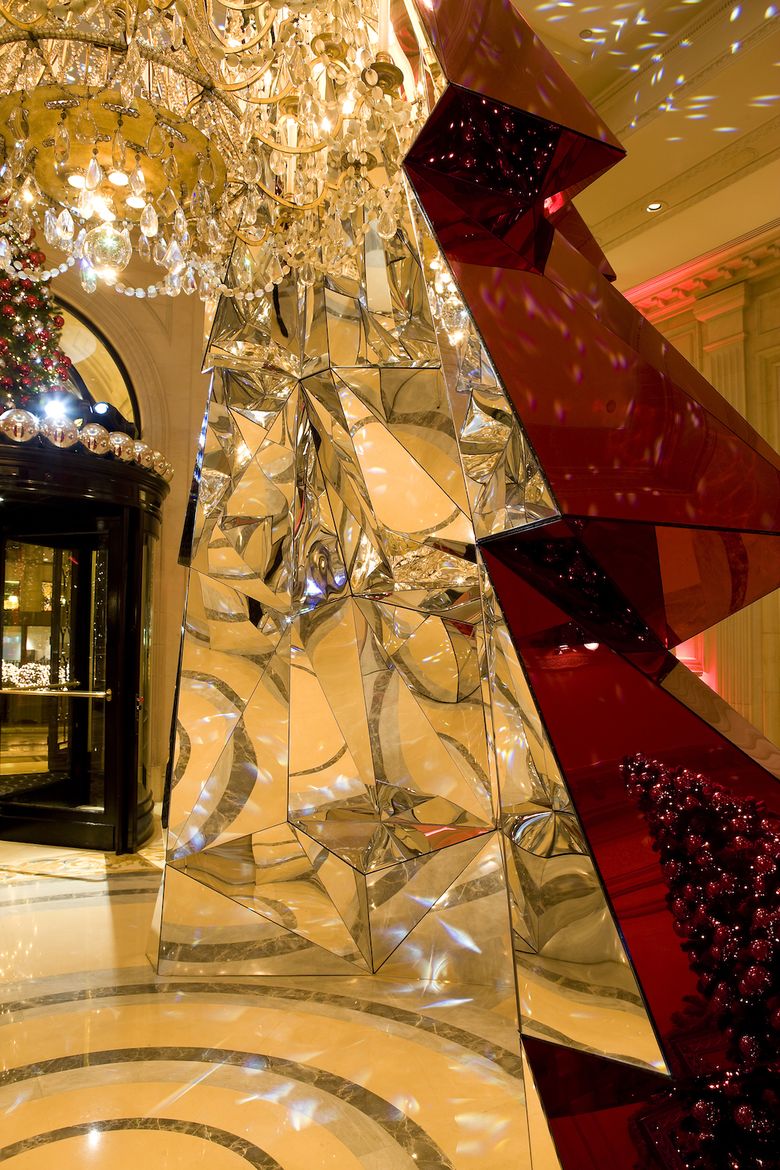 DESIGN, CREATION, PRODUCTION
a spectacular red and silver fir tree made of mirrors for the lobby
a real, 12-m fir tree for the Marble Court
an immense mirror cube that created an infinite reflection of red roses.

RESULT
Vogue magazine ranked our tree among the most beautiful decorations of the Parisian palaces.