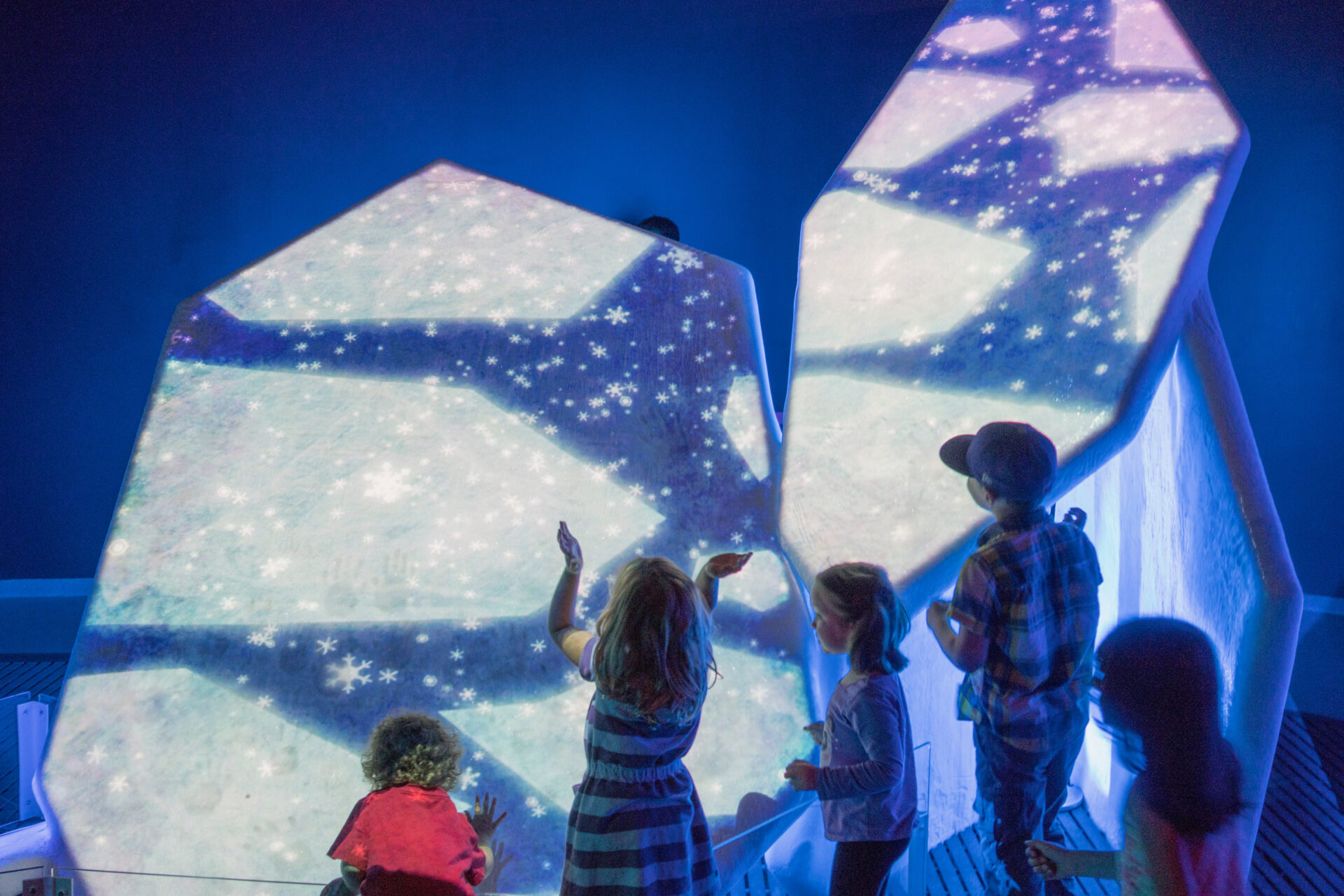 Beyond the ice
In 2017, the Canadian Museum of Nature inaugurated its permanent exhibition, Canada Goose Arctic. As an expert in climatic effects, Crystal Group was consulted and proposed the multimedia work, 'Beyond the Ice'. Immense petals of ice acting as projection screens immerse visitors in the heart of the Arctic. Visitors wander through these animated icebergs, explore the ice up close and engrave their footprint on the frosted panels.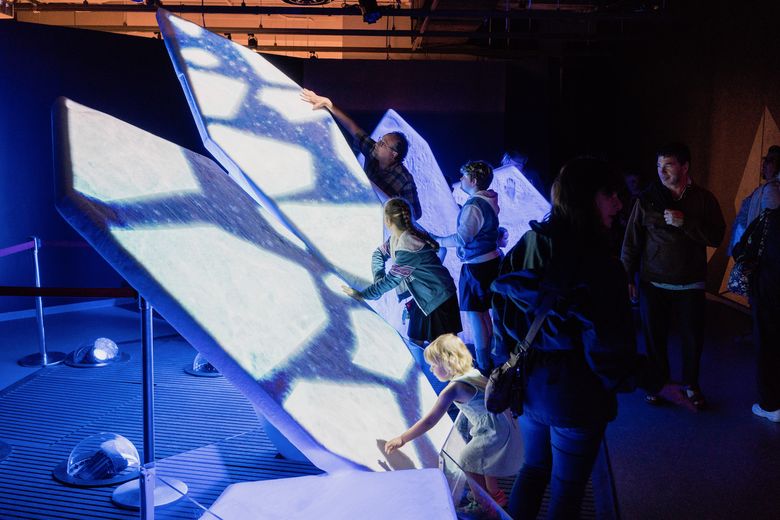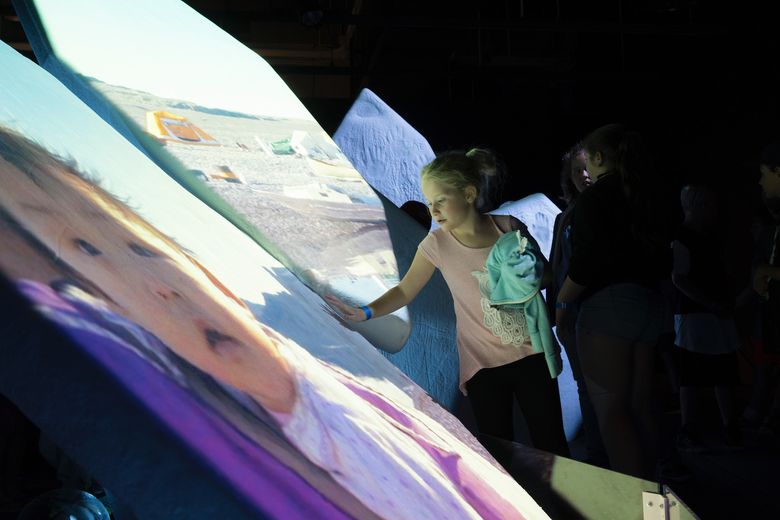 DESIGN, CREATION, PRODUCTION
9 petals (up to 2.80-metres-high) on a stainless steel frame
1 refrigeration unit to frost the sculptures
1 system for managing the cooling/defrosting

RESULT
Crystal Group moved its teams to Ottawa to implement these frost sculptures. A truly multi-sensory experience: sight, sound and touch.