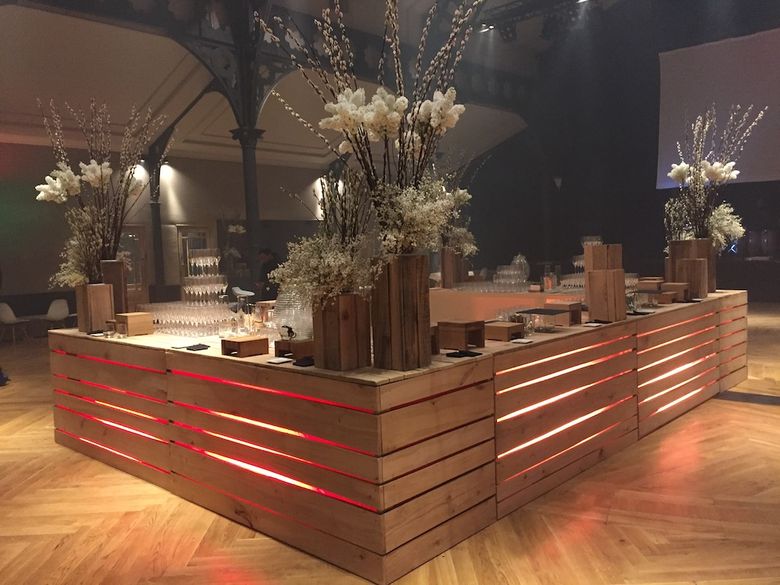 Designing a buffet
The buffet is an essential element for any event and reception, and now it is time to think outside the box! Our Décor department offers a wide range of buffets, which can be customised in all shapes, colours and materials. Dimensions are adapted to work with your space.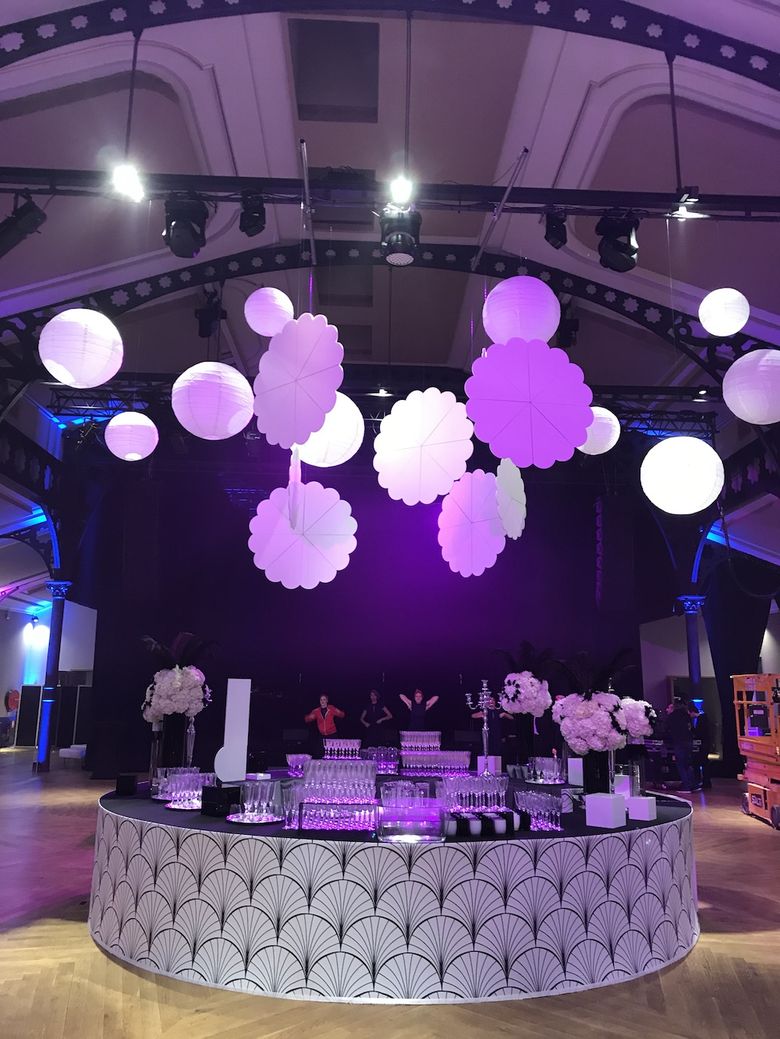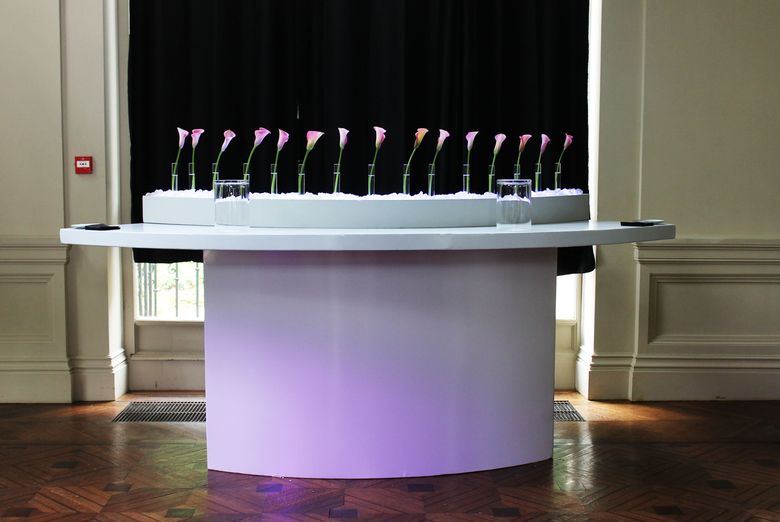 DESIGN, CREATION, PRODUCTION
drawer buffets (2.50 m),
bell buffets (diameter: 1.60 m),
illuminated buffets,
verrine buffets,
straight buffets (2 m) that can be dressed with stretched or padded fabrics, vinyl and lacquer foil.

RESULT
It is impossible not to find the perfect combination to enhance your universe. Don't hesitate to get in contact with us about your event; we will find the ideal style for you!